Welcome to the District 5SR Web Site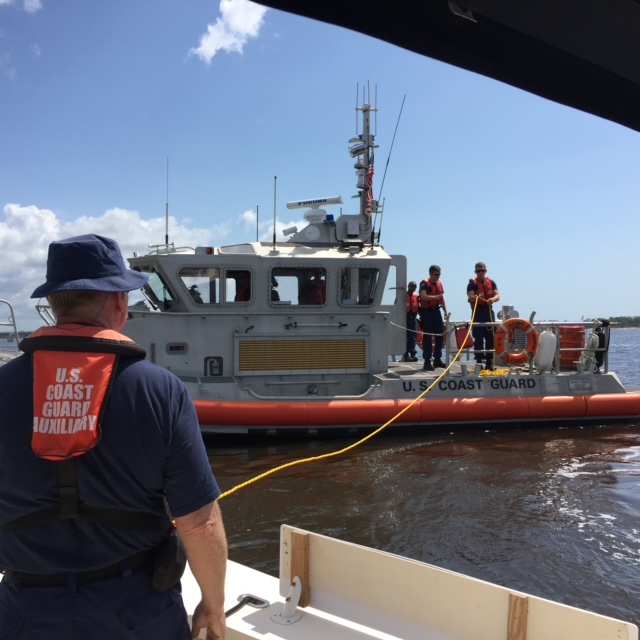 Greetings from the U.S. Coast Guard Auxiliary District 5th Southern region website. We are the administrative unit for 74 Flotillas (local units) and 15 Divisions across Virginia, North Carolina and Maryland. The Auxiliary is a civilian, uniformed, all-volunteer organization of some 21,000 men and women, like you, who support the Coast Guard and insure boating safety for the general public.
Come Join Us! You could go on safety patrols often with the Coast Guard (see photo), be a watch stander or cook at Coast Guard stations, do vessel exams, human resources work, member and public training, public affairs, work with computers and websites, finance, records and more. We offer many free courses to help build your knowledge.

Get in touch with us now by finding a Flotilla near you..You'll be glad you did!