Boat America Gift Certificate
Consider a
Boat America Gift Certificate.
. . . is new to boating or the boating community
. . . wants to learn more about their new boat or boating in general

. . . needs a refresher course on boating safely in our local waters

. . . needs to understand the boating laws in the State of Massachusetts

. . . traverses open waters and needs to know Federal Rules & Regulations
This certificate was made for them!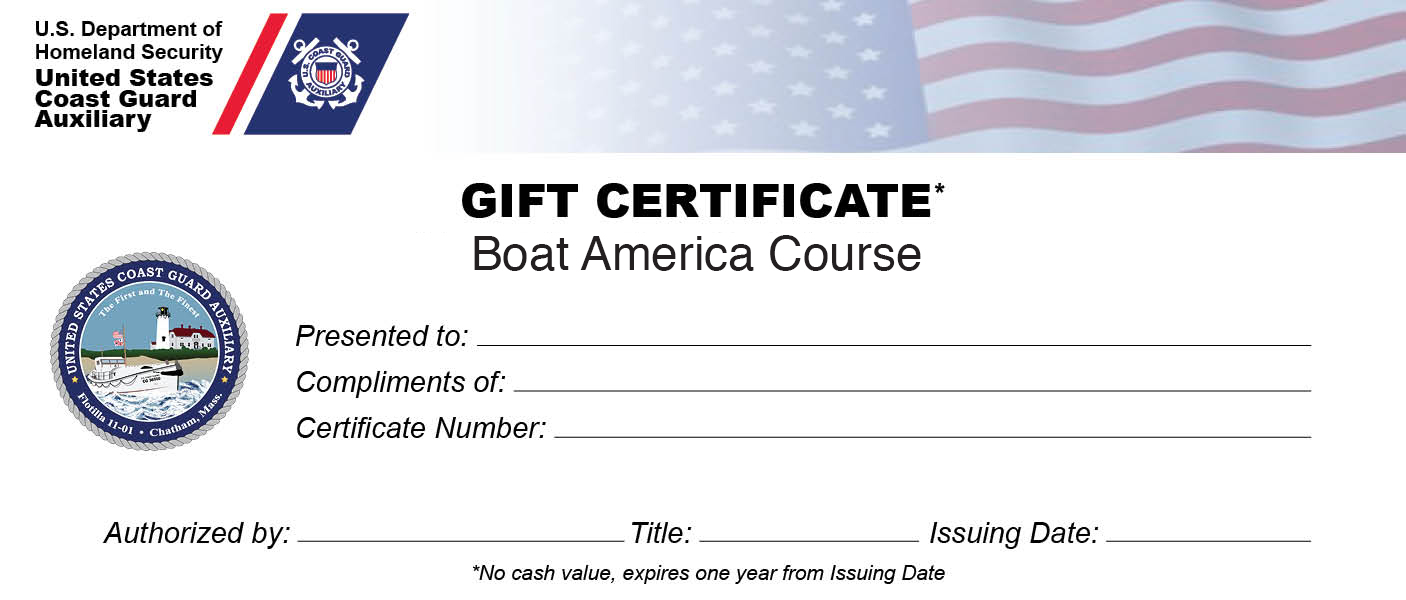 GIFT CERTIFICATES CAN ONLY BE PURCHASED BY CHECK:
To purchase a gift certificate, please send:
1) recipient's name
2) return mailing address

3) payment in the form of a check to:
USCG Auxiliary BA Gift Certificate
P.O. Box 215

South Chatham, MA 02659
Gift Certificates will be mailed to purchaser's address.