Welcome to the Human Resources Web Site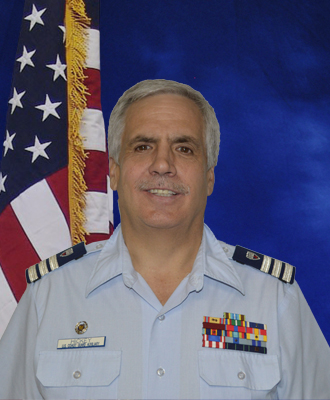 Director Deputy Director
Commodore Robert J. Smekta Patrick Hickey


The Human Resources Directorate is one of three directorates within FORCECOM. It is composed of seven divisions and twenty-three branches, each of which provides specialty services to the Directorate or to the membership of the Auxiliary.
The Mission of the Human Resources Directorate is to provide comprehensive, timely, and accurate personnel information to the members of the Auxiliary via two primary goals. The first goal is to emphasize core values and expected standards to develop highly effective members that adhere to the core values of honor, respect, and devotion to duty. All must stand ready to serve as sworn members of the Coast Guard Auxiliary.
Cultivating leadership skills and succession management within elected and appointed officers is the H-Directorate's second primary goal. Succession management is a key to developing exemplary teamwork and leaders. The H-Directorate strives to nurture the leadership culture and training continuum to support succession planning throughout the Auxiliary.
New Member Course and Mandated Training


N-Train Presentation


AP Status



First understand everything we do is governed by Federal law and the Commandant's Instructions for the Auxiliary. Auxiliarists in Approval Pending (AP) status still have huge opportunities to train and qualify in virtually any program in the Auxiliary.
New members:

Are issued Member Numbers

Vote

Pay dues

Wear the uniform of the Coast Guard Auxiliary

Serve on committees

Take any and all Auxiliary courses

Take any and all end-of-course exams associated with these courses
New Members in AP Status:

May train and qualify in any program of the Auxiliary just as other Auxiliarists in IQ, BQ, or AUXOP status other than for coxswain, aviation certification, citizenship verifier or fingerprint technician.

Until a new member receives a favorable security determination, aviation and boat coxswain certification will be limited to interim certifications, which may be granted by their DIRAUX

Until a new member receives a favorable security determination, elected and staff officer positions will require an interim waiver granted by their DIRAUX
It is important for you to be willing to roll up your sleeves and do some homework. Your officers and flotilla shipmates should find mentors to assist you with your tasks. Be proactive and work with them and familiarize yourself with the Auxiliary Manual. Being a member of the United States Coast Guard team carries the responsibility of completing required training and obtaining a favorable personal security investigation (PSI). This applies to every Auxiliary member from the newest to the National Commodore.
It is easy to take on too much at first; focus on being proficient in one program at a time. When your favorable security determination comes through you will no longer be required to team up with a fellow member who is already IQ, BQ or AX. You will be able to represent the Coast Guard and Auxiliary on your own at boat ramps, public affairs events and so much more. You will also be able to help mentor others in the wide variety of Auxiliary activities.
Further details and information are available in the on-line Auxiliary Manual at: http://www.uscg.mil/auxiliary/publications/auxman.pdf , and in the Frequently-Asked-Questions (FAQ) at: http://hdept.cgaux.org/pdf/AP-FAQ.PDF
Human Resources Directorate Calendar