Speakers Bureau of Public Affairs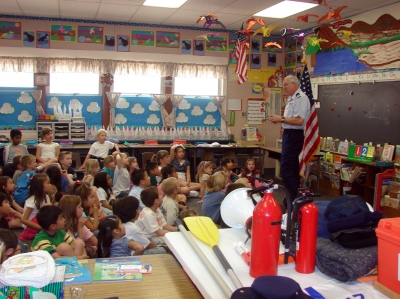 The Coast Guard Auxiliary Public Affairs (PA) mission is to communicate to various audiences information concerning the United States Coast Guard (USCG) and the Coast Guard Auxiliary (CGAUX). By publicizing the missions and activities of the USCG and CGAUX, the public develops a better understanding and appreciation of our efforts and the positive impact of the same on our communities, states and the nation as a whole.

One of the primary forms of communication to the public is by use of knowledgeable and motivated Auxiliary public speakers. The Auxiliary PA Speakers Bureau has the primary mission of assisting every Auxiliary District to develop, maintain and utilize a District Speakers Bureau comprised of trained and motivated Auxiliary members available to give public speeches when tasked.

To achieve this mission, the Auxiliary PA Speakers Bureau maintains a page under "Community Outreach" on the National Auxiliary PA web site. This page provides Newsletters to assist Districts with their Speakers Bureaus, downloads providing power point presentations Auxiliary speakers may wish to use, and a "Request a Speaker" section for any person or organization to use, which request will immediately be forwarded to the applicable District Public Affairs Staff Officer (DSO-PA).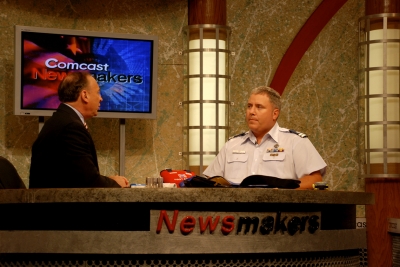 With the assistance of all District Public Affairs Staff Officers, the Auxiliary PA Speakers Bureau will collect a library of Auxiliary based speeches, power point presentations and list of other visual aids that Auxiliary speakers anywhere can select to assist with their speech presentation.

The Auxiliary PA Speakers Bureau is dedicated to every DSO-PA, their staff, and all of our excellent Auxiliary Speakers who continuously work hard to communicate the dedicated volunteer work of all Auxiliary members. For further information about the Auxiliary PA Speakers Bureau contact the Auxiliary Public Affairs Branch Chief for the Speakers Bureau.

---
Speaker's Bureau Request

Our members can speak on a number of topics including, but not limited to:

The Coast Guard Auxiliary
Marine Environment Protection Mission of the Coast Guard
Recreational Boating Safety
Coast Guard Missions
Safe Boating Equipment Demonstrations
If you would like to request a member of the Speakers Bureau, please submit our online form here.
Thank you for your interest.
---
Resources
Please note, Word documents (such as the Action Plan and Speakers Request form) are fillable. Please download, save a copy, and e-mail as an attachment to the point of contact indicated on the forms.
---
This is an official United States Coast Guard Auxiliary website for the public's information. Our postings does not endorse this site or anything on it, including links to other sites, and we disclaim responsibility and liability for the site and its content.