Welcome to the Flotilla 3-26, District 14 Web Site
Laurie Herrell,
Flotilla Commander


"...fellowship is the fourth cornerstone and an important element of our auxiliary mission."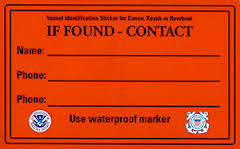 If you get separated from your board, canoe, or kayak, this decal could save your life. Get one free from Coast Guard Station Maui or any Coast Guard Auxilirist.