Welcome to the Division 2, District 13 Web Site
Division 2 Of District 13
Division 2 is the smallest Division geographically in District 13. We cover most of King County - the greater Seattle/Bellevue metropolitan area. The Division's 170 members provide the boating public with boating safety education, vessel safety checks, and partnerships with the boating community.

WINTER DRESS BLUE IS AN AUTHORIZED UNIFORM AS OF 1 NOV
---
Breaking News - 27 October 2015
Officers for 2016 will be:
Division Commander - Jim Ehnborn Division Vice Commander - Karen McKeag
Flotilla 21 - FC - David Follman VFC - Gary Proudlock
Flotilla 22 - FC - Richard Pinches VFC - Steve Alexander
Flotilla 24 - FC - Efrem Krisher VFC - Debra Alderman
Flotilla 25 - FC - Bonny Harding VFC - Mark Taeschner

Dr. Ted Greenlee, Jr. of Flotilla 24 Receives the Coast Guard Auxiliary Achievement Award for years of meritorious service to the Coast Guard, Sector Puget Sound and the Auxiliary - For complete details please go to the Awards page of this web site.
Division 2 Member Training
Check out the Division 2 Member Training Page for a current list of classes and other opportunities.
Current member training in the Division is
5 Dec - Division Planning Meeting 0830 Coho Room
5 Dec - Staff Officer Training 1230 in the Coho Room
5 Dec - Hands on Computer and data systems training in the Coho Room at 1330
13 Dec - Mandated Training Blitz 0800 in the Coho Room
30 Jan - ABS Class for Crew Candidates, location TBD
31 Jan - 4 Hour TCT Class, Coho Room Pier 36
4 Feb - Location TBD - 1930 Crew Academy Introduction Session
4 Feb - Location TBD - 2030 Annual TCT refresher
4 Feb - Location TBD - 2130 Mentoring Workshop for Crew/Coxswain mentors
12 Mar & 19 Mar - Telecommunications Operator (TCO) Training
CLICK ON THE LINK BELOW TO FIND OUT MORE ABOUT THE DIVISION 2 BOAT CREW ACADEMY (AND SIGN UP FOR IT!)
Updated 11/24/2015
---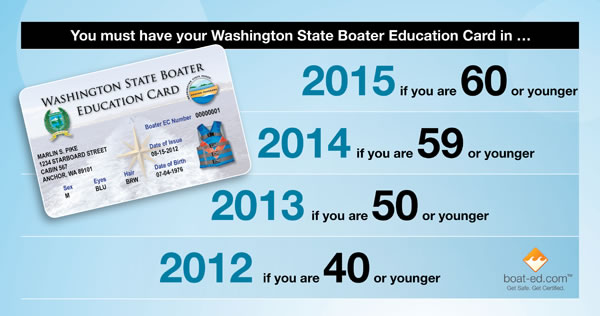 Boating Education Classes
Interested in taking a boating education class? Want to meet the requirements of the Washington Boater Education law (required by everyone 59 or younger in 2014), or find out more about boating safety or boating education in general?

Use our handy class finder!

Members--use the class finder if you are interested in helping teach, if you need a class to become Basically Qualified (BQ) or to meet the basic boating education requirements of the Boat Crew Program.
---
Vessel Safety Checks
Get a free Vessel Safety Check - a qualified Auxiliarst will check your boat for compliance with the applicable federal and state requirements in this free program. This isn't a law enforcement action - the examiner can't report any problems to law enforcement. Be safe, get a Vessel Safety Check and display the sticker proudly!
If you are in the Seattle area, fill out this form to request an appointment to have a local examiner contact you. If you are out of the Seattle area, use the national Vessel Examiner locator to find an examiner near you.
---
The advancement of boating safety is the primary goal and mission of the Coast Guard Auxiliary. You can find additional information

About Us
. You can also check out all of the activities throughout this and other Auxiliary web sites and Facebook pages.
Have fun, be safe, and think about joining us!