Welcome to the Division 2, District 13 Web Site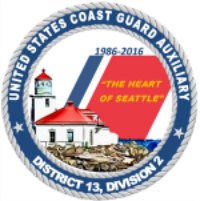 Division 2 is the smallest Division geographically in District 13. We cover most of King County - the greater Seattle/Bellevue metropolitan area. The Division's 170 members provide the boating public with boating safety education, vessel safety checks, and partnerships with the boating community.

*** BREAKING NEWS HOT OFF THE PRESS ***
Alki Point Light House season is fast approaching. We'll be escorting visitors through this West Seattle gem on weekend days from Memorial Day to Labor Day. If you have never been a Light House Watch Stander please consider joining us at the orientation day on May 7 at 1300 at the Light House. Please go to our Alki Pt. Lighthouse Tours pages of this web site for additional information and the history of the Light House. You can sign up for the orientation session and any shifts you'd like to work at the Light House sign up genius at this off-site location.
---
Roll those ODU Sleeves UP! Per Sector Puget Sound and District 13 uniform directives sleeves on the ODU are to be rolled up per uniform standards.
For easy to follow instructions on rolling sleeves, please check out this web site (from District 9 East - Flotilla 33)
---
AUXFS Training Courses which begin the PQS process for the qualification have been announced and will be held at CG Station Yaquina Bay from 28-30 April and at MSU Portland (12-14 May). For additional information and to sign up for this program please go to this sign up genius (off site).
Updated 17 APR 17
Member Training In The Greater Seattle Area
Check out the Member Training Page for a current list of classes and other opportunities.
Member Training opportunities currently scheduled in the area:
4 May - Instructor Development Course - Become an Auxiliary Instructor. This course will cover all aspects from the required testing and PQS (Personal Qualification System) through mentored exams. Those class members interested will be asked to help with instruction of the upcoming AUX SEAMANSHIP specialty class as a part of the final. The Instructor Development group will meet from 1730 to 1900 at the Bellevue City Hall, 450 110th Ave NE in Bellevue. Facilitators will include Garrison Bromwell, FSO-HR 24 and Klaas Nijhuis of Flotilla 22.

23 June through 25 June - AUXLAMS Part A (begins about 1700 on Friday evening and runs through Sunday evening. This is the beginning course in the Auxiliary leadership continuum. (Also see Part B, below). Will be on the base.
30 June - Mandated Training Blitz - 0830 to 1630 at the Together Center, 16225 NE 87th St, in Redmond. Come and get all 8 Mandated Training Courses in a single day (or only come for the ones you need).

14 July through 16 July - AUXLAMS Part B (begins about 1700 on Friday evening and runs through Sunday evening. This is the second part of AUXLAMS. Will be on the base.
Additional classes are being considered for the late Spring and early Summer. Contact your FSO-MT with any special requests.
INFORMATION ABOUT C SCHOOLS IS HERE
Updated 30 APR 17
---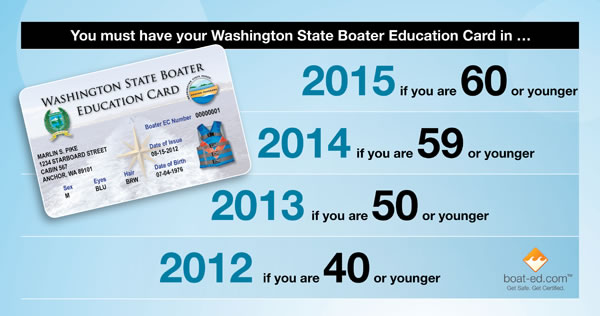 Boating Education Classes
Interested in taking a boating education class? Want to meet the requirements of the Washington Boater Education law (required by everyone 59 or younger in 2014), or find out more about boating safety or boating education in general?

Use our handy class finder!

Members--use the class finder if you are interested in helping teach, if you need a class to become Basically Qualified (BQ) or to meet the basic boating education requirements of the Boat Crew Program.
---
Vessel Safety Checks
Get a free Vessel Safety Check - a qualified Auxiliarst will check your boat for compliance with the applicable federal and state requirements in this free program. This isn't a law enforcement action - the examiner can't report any problems to law enforcement. Be safe, get a Vessel Safety Check and display the sticker proudly!
If you are in the Seattle area, fill out this form to request an appointment to have a local examiner contact you. If you are out of the Seattle area, use the national Vessel Examiner locator to find an examiner near you.
---
2017 Division Bridge
| | |
| --- | --- |
| Division Commander, Karen McKeag | Division Vice Commander, Steve LuQuire |
| | |
---
The advancement of boating safety is the primary goal and mission of the Coast Guard Auxiliary. You can find additional information

About Us
. You can also check out all of the activities throughout this and other Auxiliary web sites and Facebook pages.
Have fun, be safe, and think about joining us!