Welcome to the Division 2, District 13 Web Site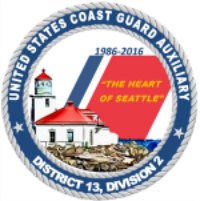 Division 2 is the smallest Division geographically in District 13. We cover most of King County - the greater Seattle/Bellevue metropolitan area. The Division's 170 members provide the boating public with boating safety education, vessel safety checks, and partnerships with the boating community.

WELCOME TO OUR NEWEST MEMBERS - GET ACQUAINTED WITH THEM!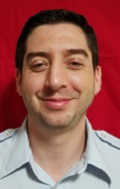 Mike Palchak, member of Flotilla 24 since 3 MAR
---

David Andrew has returned to Flotilla 24
---
Asia Wright is a maritime defense attorney at Nielsen Shields, PLLC. She is an active member of the Alaska Bar Association, Oregon Bar Association and the Washington State Bar Association. She received her Bachelor of Arts degrees in Politics & Government and Business from the University of Puget Sound in 2004, and her Juris Doctor degree from California Western School of Law in 2008. While in San Diego obtaining her law degree, Ms. Wright joined the Coast Guard Auxiliary and served as her flotilla's staff officer for vessel examinations. Before attending law school, Ms. Wright worked on cruise ships as an assistant cruise director. Ms. Wright has published four articles on cruise ship regulation and case law. Asia has rejoined the Auxiliary in Flotilla 24.
---
(Jill) Patrice McSherry is an open-water all season swimmer with a passion for recreational safety, whether in or on the surface of the water. Patrice developed an interest in the USCGAux Thirteenth District as an avenue to help increase public safety awareness, and seekopportunities to pay it forward by supporting Coast Guard operations. Born in Seattle andraised in diverse communities outside of Puget Sound, she holds a Bachelor of Arts inBusiness Administration from the University of Washington, an MBA from theUniversity of Maryland UC, advancedcertificationsandtraining in Human Resources from HarvardUniversity and the Society of HumanResource Management (SHRM), and is an associate member of the Society of Automotive Engineers (SAE). Patrice has experience in Commodity and Human Resources management, and is currentlyfocused on workforce planning in the aerospace industry. Patrice has two grown sons, both have dedicatedtheirprofessional lives to protecting the safety of others. Patrice McSherry, member of Flotilla 25 since 3 MAR.
Member Training In The Greater Seattle Area
Check out the Member Training Page for a current list of classes and other opportunities.
Member Training opportunities currently scheduled in the area:
20 April - AUXWEA - the Auxiliary Specialty Course in Weather will start at Bellevue City Hall, 450 110th Ave. NE in Bellevue from 1900 to 2100.
30 April - Flotilla 24 New Member Orientation - 1330 to 1630 at the Capitol Hill Branch, Seattle Public Library, Harvard Ave E and E. Republican. in Seattle. If you are a prospective member working through the application process, a new member who just got their member number or a long term member who wants to "catch up" you should attend this class. Members from any Flotilla in the greater metro Area (or beyond) are welcome to attend.
30 June - Mandated Training Blitz - 0830 to 1630 at the Together Center, 16225 NE 87th St, in Redmond. Come and get all 8 Mandated Training Courses in a single day (or only come for the ones you need).

Additional classes are being considered for the late Spring and early Summer. Contact your FSO-MT with any special requests.
INFORMATION ABOUT C SCHOOLS IS HERE
Updated 17 MAR 17
---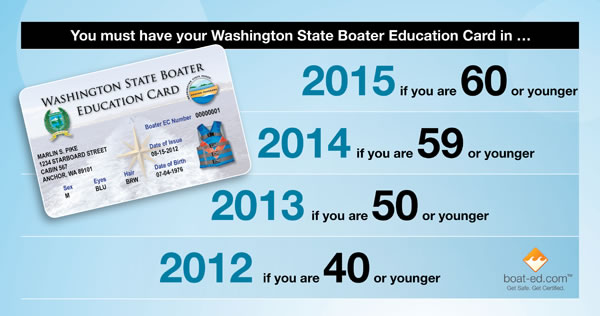 Boating Education Classes
Interested in taking a boating education class? Want to meet the requirements of the Washington Boater Education law (required by everyone 59 or younger in 2014), or find out more about boating safety or boating education in general?

Use our handy class finder!

Members--use the class finder if you are interested in helping teach, if you need a class to become Basically Qualified (BQ) or to meet the basic boating education requirements of the Boat Crew Program.
---
Vessel Safety Checks
Get a free Vessel Safety Check - a qualified Auxiliarst will check your boat for compliance with the applicable federal and state requirements in this free program. This isn't a law enforcement action - the examiner can't report any problems to law enforcement. Be safe, get a Vessel Safety Check and display the sticker proudly!
If you are in the Seattle area, fill out this form to request an appointment to have a local examiner contact you. If you are out of the Seattle area, use the national Vessel Examiner locator to find an examiner near you.
---
2017 Division Bridge
| | |
| --- | --- |
| Division Commander, Karen McKeag | Division Vice Commander, Steve LuQuire |
| | |
---
The advancement of boating safety is the primary goal and mission of the Coast Guard Auxiliary. You can find additional information

About Us
. You can also check out all of the activities throughout this and other Auxiliary web sites and Facebook pages.
Have fun, be safe, and think about joining us!