Welcome to the Division 2, District 13 Web Site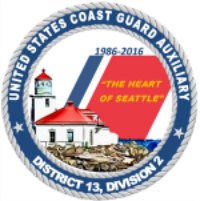 Division 2 is the smallest Division geographically in District 13. We cover most of King County - the greater Seattle/Bellevue metropolitan area. The Division's 170 members provide the boating public with boating safety education, vessel safety checks, and partnerships with the boating community.

BREAKING NEWS - HOT OFF OF THE PRESS
Flotilla 24 Meeting - New Location
For July only, Flotilla 24 will meet on Tuesday 26 July at the Phinney Neighborhood Center, Blue Building, Room #2, 6532 Phinney Ave N., Seattle 98103. There is parking and the meeting begins at 1900.
August Meetings
Flotilla 21 - In place of the August meeting will be at Shilsohle Marina for Night Out Against Crime from 1800 to 2000. Join them for free hot dogs and vessel safety checks.
Flotilla 24 (and Flotilla 21) will have a joint picnic in lieu of a meeting. The picnic is on August 31. Details are on the Flotilla web pages.
Flotilla 25 will not meet in August
BOAT CREW ACADEMY FIRE EXTINGUISHER HANDS ON TRAINING
What do members attending (and assisting with) the Boat Crew Academy do on a pleasant Sunday morning? Learn how to use a fire extinguisher in a training session courtesy of the Carnation Fire Department. VCDR Karen McKeag shows how its done in this photo by Kelly Garber.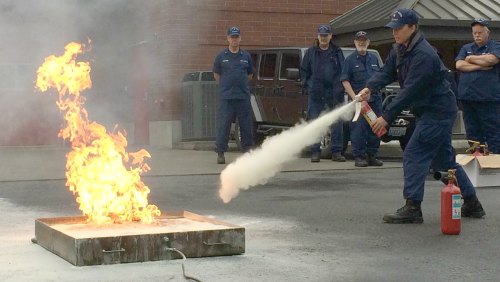 PUBLIC AFFAIRS EVENTS
Division 2 consistently wins the District Public Affairs ribbon for Public Affairs. We have three mega-projects (The Boat Show, Alki Point Light House, and Christmas Stocking Stuffers) that allow us to "stuff the ballot box". But we also do a lot of other Public Affairs and there are many opportunities on the horizon to meet the public and get our Recreational Boating Safety message out there. To check them out and to sign up if you want to assist, please click on the Public Affairs sign up genius on this non-Auxiliary web site. (Also check the What's Happening Page of this web site for those events on the near horizon - less than three months out).
Updated 24 Jul 2016 by SO-CS 02
---
---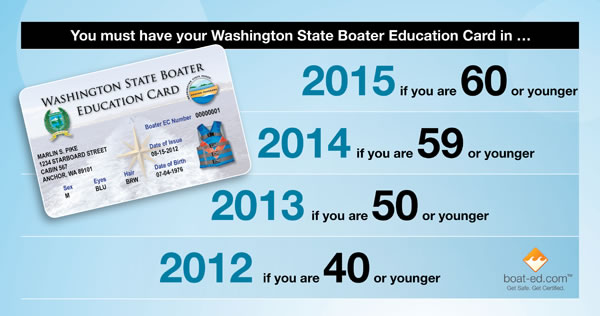 Boating Education Classes
Interested in taking a boating education class? Want to meet the requirements of the Washington Boater Education law (required by everyone 59 or younger in 2014), or find out more about boating safety or boating education in general?

Use our handy class finder!

Members--use the class finder if you are interested in helping teach, if you need a class to become Basically Qualified (BQ) or to meet the basic boating education requirements of the Boat Crew Program.
---
Vessel Safety Checks
Get a free Vessel Safety Check - a qualified Auxiliarst will check your boat for compliance with the applicable federal and state requirements in this free program. This isn't a law enforcement action - the examiner can't report any problems to law enforcement. Be safe, get a Vessel Safety Check and display the sticker proudly!
If you are in the Seattle area, fill out this form to request an appointment to have a local examiner contact you. If you are out of the Seattle area, use the national Vessel Examiner locator to find an examiner near you.
---
2016 Division Bridge
| | |
| --- | --- |
| Division Commander, Jim Ehnborn | Division Vice Commander, Karen McKeag |
| | |
---
The advancement of boating safety is the primary goal and mission of the Coast Guard Auxiliary. You can find additional information

About Us
. You can also check out all of the activities throughout this and other Auxiliary web sites and Facebook pages.
Have fun, be safe, and think about joining us!