Welcome to the Division 2, District 13 Web Site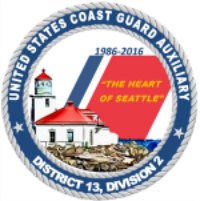 Division 2 is the smallest Division geographically in District 13. We cover most of King County - the greater Seattle/Bellevue metropolitan area. The Division's 170 members provide the boating public with boating safety education, vessel safety checks, and partnerships with the boating community.

---
Notice for 10 June - Alki Point Lighthouse CLOSED
The Alki Pt Lighthouse will be CLOSED for tours on Saturday, 17 June and Saturday, 24 June. Please contact the Alki Lighthouse Project Officer, VFC 24, if you have any questions.
FAREWELL
This w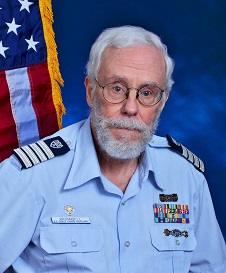 ill be my last post as the SO-CS of Division 2. Anita Chen of Flotilla 22 will be the SO-CS and web master effective immediately. After 20 plus years as a member of Division 2 I am moving on - specifically to Bay City, Michigan and Flotilla 091-24-01. I want to thank each a every one of you for your support and friendship over the years. This organization is the home for so many great and interesting people - Sea Stories abound and the tales that we tell could go well into the night.
I want to thank some of you specifically - members like Glenn McCauley who recruited me for the Auxiliary at the end of a Boating Safety Class in November 1996, members like Jim Ehnborn who has been both a mentor and a mentee, officers such as COMO Richard Coons and COMO Bruce Miller (RET) who answered the questions and provided me with a guiding light over the years. There also have been many of you who kept me on the straight and narrow and made me follow through on what I'd promised - Matt Kirchner, Michael Brough, Efrem Kircher, Bonita Harding and many, many more. There also was a lot of help from former members like Doug Julien and Kelly Garber - I sure miss working with them. And how about some of those active duty folks over the years, especially Commander Kent Chappelka (RET) and RADM Richard Gromlich (RET) who set the gold standard that we all tried to follow. And finally let me remember those other members who gave me assistance, prodding and were my guides and who have crossed the bar - members such as Kathy Ball, Gary Proudlock, Andy King and Bill Fitch.
And finally I must thank the one person who gives me the most support and encouragement, my lovely wife, Margy Nielsen.
I know I've left out a lot of friends who should be recognized but the web page is only so long. Please join me at Flotilla 24's meeting on 27 June at 1900 at the Center For Wooden Boats at the South End of Lake Union so I can properly say goodbye to you.
Thank you for allowing me to serve. SEMPER PARATUS.
Garrison Bromwell
---
WELCOME TO OUR NEWEST MEMBERS - GET ACQUAINTED WITH THEM!

John Hartz, Flotilla 24
---
Member Training In The Greater Seattle Area
Check out the Member Training Page for a current list of classes and other opportunities.
Member Training opportunities currently scheduled in the area:
23 June through 25 June - AUXLAMS Part A (begins about 1700 on Friday evening and runs through Sunday evening. This is the beginning course in the Auxiliary leadership continuum. (Also see Part B, below). Will be on the base.
Mandated Training Blitz - This is being rescheduled for August. Stay tuned for the exact date and location.

14 July through 16 July - AUXLAMS Part B (begins about 1700 on Friday evening and runs through Sunday evening. This is the second part of AUXLAMS. Will be on the base.
Additional classes are being considered for the late Spring and early Summer. Contact your FSO-MT with any special requests.
INFORMATION ABOUT C SCHOOLS IS HERE
Updated 25 May 17
---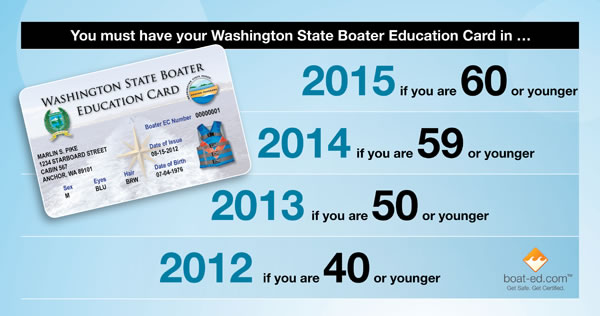 Boating Education Classes
Interested in taking a boating education class? Want to meet the requirements of the Washington Boater Education law (required by everyone 59 or younger in 2014), or find out more about boating safety or boating education in general?

Use our handy class finder!

Members--use the class finder if you are interested in helping teach, if you need a class to become Basically Qualified (BQ) or to meet the basic boating education requirements of the Boat Crew Program.
---
Vessel Safety Checks
Get a free Vessel Safety Check - a qualified Auxiliarst will check your boat for compliance with the applicable federal and state requirements in this free program. This isn't a law enforcement action - the examiner can't report any problems to law enforcement. Be safe, get a Vessel Safety Check and display the sticker proudly!
If you are in the Seattle area, fill out this form to request an appointment to have a local examiner contact you. If you are out of the Seattle area, use the national Vessel Examiner locator to find an examiner near you.
---
2017 Division Bridge
| | |
| --- | --- |
| Division Commander, Karen McKeag | Division Vice Commander, Steve LuQuire |
| | |
---
The advancement of boating safety is the primary goal and mission of the Coast Guard Auxiliary. You can find additional information

About Us
. You can also check out all of the activities throughout this and other Auxiliary web sites and Facebook pages.
Have fun, be safe, and think about joining us!