Welcome to the Flotilla 2-2, District 13 Web Site
---
WELCOME TO FLOTILLA 22
---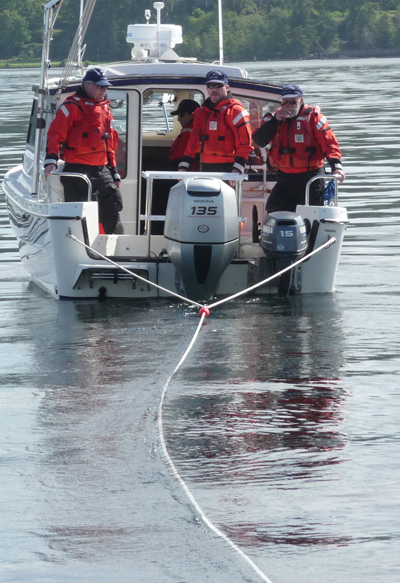 Flotilla 22 operates out of Bellevue, WA. We are one of three flotillas in District 13, Division 2 which serves the Greater Seattle area. We are proud to work along side our Active and Reserve Duty counterparts in the areas of Recreational Boating Safety, Operations and Marine Safety, and Mission Support.
Established in 1939, the Auxiliary began as the Coast Guard Reserve. A volunteer civilian force that assisted in the promotion of recreational boating safety and assist in the operations of the Coast Guard. As part of the Coast Guard Reserve and Auxiliary Act of February 19, 1941, the civilian reserve was renamed the United State Coast Guard Auxiliary and a separate military reserve for the Coast Guard was established. To this day, the Auxiliary remains a uniform volunteer organization that assists the Coast Guard in non-military, non-law enforcement missions.
---
---
ANNOUNCEMENTS
---
---
MEMBERS PLEASE LOG ON TO SEE ALL ANNOUNCEMENTS AND VOLUNTEER OPPORTUNITIES.
---
---
---
Ready to start making a difference in your community?
To receive more information from a flotilla near you, please complete this form. We look forward to meeting you.
---