Join Us
Join Us...Become a Member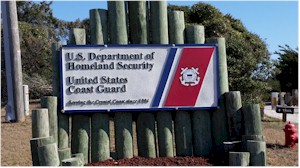 If you would like more information on the Coast Guard Auxiliary and how to join, please contact our Human Resources Staff Officer Ruth Dickens (252) 499-2431 or e-mail her at uscgauxmoreheadcity@gmail.com.
Membership in the Auxiliary is open to persons 17 years of age and older. We are supportive of all people looking to help make a difference on and off the water.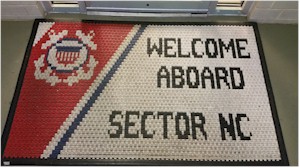 We hope you'll come to one of our monthly meetings (please click Meeting Schedule on the left column) or call.
We look forward to welcoming you aboard!
Information for Prospective or New Members: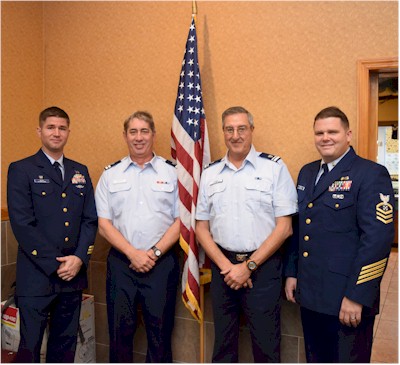 Please click links below.
New Member Enrollment Application
New Member Student Study Guide
Photo right: FC Amanna with VFC Sonder, flanked by BMC and Officer in Charge Station Fort Macon Seigh (far left) and Chief Petty Officer Chrest (far right) --photo by Dave Tolley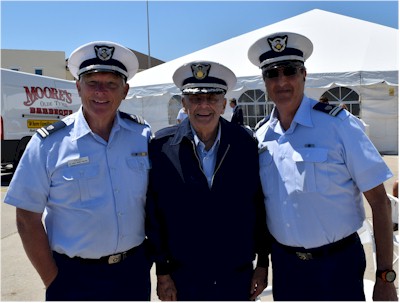 Photo right: Former FC Vern Scott (c) with Dave Tolley, FSO-PB (l) and Mark Sonder, VFC (r), working at the ceremony for the Commissioning of the USCGC Richard Snyder on 4/20/18 --photo by Lieutenant Colonel Maurice A. Marshall Jr.

Bookmark our website:

http://uscgauxmoreheadcity.org