Partner Visitation
Program Visitation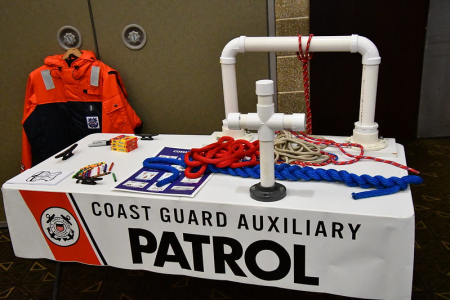 The Program Visitation Program is instrumental in advancing a "culture of safety" in the recreational boating community. Program Visitors serve as local area ambassadors for both the U.S. Coast Guard and Coast Guard Auxiliary. Working with local businesses and RBS partners in our communities, Program Visitors influence the boating community with safe boating practices, vessel safety checks and educational outreach and classes.
Educational programming
Program Visitors bring a wealth of knowledge to share with the boating public. Some key topics for study and discussion with Program Visitors include: how to properly wear and fit lifejackets, how to keep marinas clean and free of pollution and how to use VHF marine radios and other communication tools. Program Visitors share their knowledge through partner businesses, who may offer literature racks and in-person Auxiliary visits, and staff tables at many other events.