NTRAIN 2023 Round Robin
Welcome!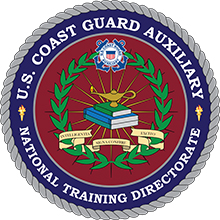 HELLO & WELCOME TO THE TRAINING DIRECTORATE'S 2023 NTRAIN INFORMATION PAGE
The purpose of this page is to provide information to our shipmates serving on district leadership teams as well as our fellow national staff directors on the products and services offered by the Training Directorate's six divisions. In addition to providing these services to our leadership teams, the Training Directorate seeks to expand our positive, collaborative, relationships with our training personnel across the organization.
As we head into NTRAIN, please feel free to explore this site or contact our staff with any questions you might have. We're here to serve our members, and together we can accomplish whatever we seek to accomplish!