Articles
CANUSLANT
Joint Response Team (JRT)
LANTAREA, D1, and Sector Northern New England participated in CANUSLANT 2019 on June 12-13th. The two-day exercise enabled the U.S. Coast Guard, Canadian Coast Guard, Maine Department of Environmental Protection, National Oceanic and Atmospheric Administration (NOAA), and dozens of other federal, state, industry and local partners to deploy the Incident Command System in response to a worst case, cross-border oil spill response scenario.
Coordinated, just-in-time ICS refresher training provided by the CG Incident Management Assistance Team (IMAT) was key to preparing the 100+ participating responders in the U.S. Incident Command Post to fill their respective ICS positions and follow ICS processes and procedures as the exercise unfolded.
In addition to the U.S. Incident Command Post that Sector Northern New England and their port partners established in Portland, Maine, the Canadian Coast Guard and their partners established an Incident Command Post in Saint John, New Brunswick, Canada. The First Coast Guard District and their Canadian counterparts established an Area Command near the international border in Saint Andrews, New Brunswick. Seven Auxiliary members were assigned various roles in the exercise including situation team leader, assistant situation team leaders, forward deployed observers in the Operations and Resource sections. Auxiliary personnel were also assigned as IMSS Technical Specialists - Incident Management Systems Software.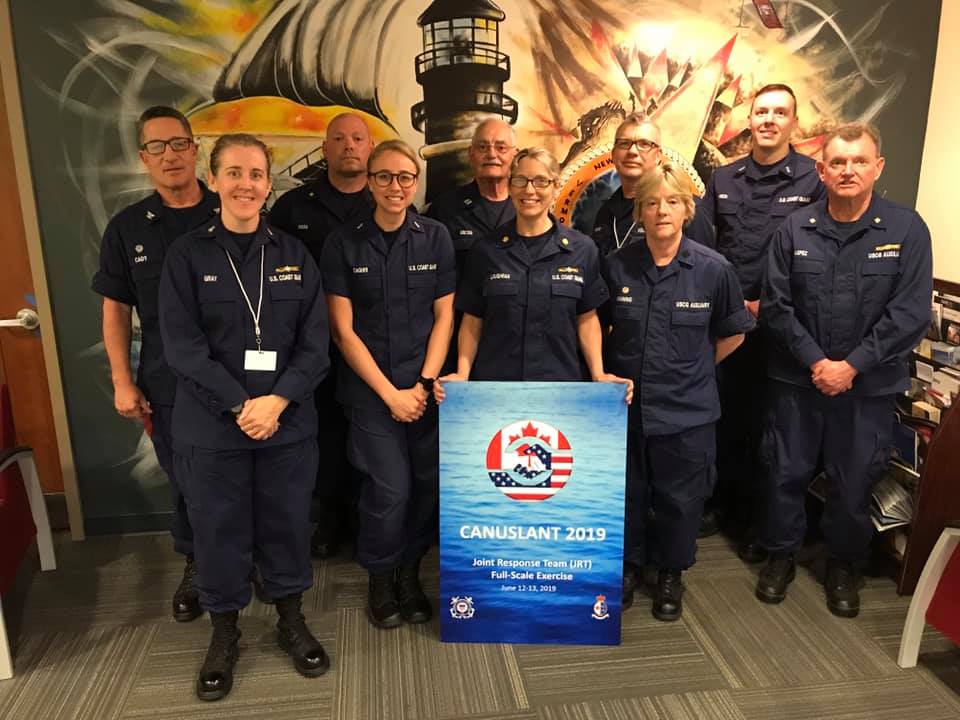 (USCG Photo)
Situation Team
Top Left to Right: Auxiliarists Kevin Cady (Team Leader), Dan Foss, Eugene Grossi, Dan Evarts, LTJG Alex Heck
Bottom Row Left to Right): MSTC Kristin Gray (IMAT Coach), LTJG Lucy Daghir, LCDR Lori Loughran (Planning Section Coach), and Auxiliarists Anne Manning, John Lopez
Sector Puget Sound Mass Rescue Drill 2018
At 0800 on Tuesday September 27th the watchstander at USCG Station Port Angeles received a call. "Ferry Juan de Fuca is taking on water with 1,000 souls on board". The OOD was immediately notified, the SAR alarm sounded and the duty boat crew sprung into action.
This was the start of Sector Puget Sound's Mass Rescue Operations drill which had been in the planning stages for over 9 months. The drill included participants including 13th Coast Guard District, Sector Puget Sound JHOC, AIRSTA/SFO Port Angeles, USCG Station Port Angeles, USCGC Wahoo, Canadian Coast Guard, Canadian Air Force, US Customs and Border Protection, JRCC Victoria, Clallam County Emergency Management, Clallam County Sheriff, Port Angeles Fire Department, Clallam County Fire District's 2 and 3, Olympic Ambulance, Olympic Medical Center, Arrow Marine Group, Puget Sound Pilots, Ferry Vessel COHO and others.
The Auxiliary was specifically asked to provide members to play victims that would exercise and stress the boat crews, medical staff, fire and EMS agencies and hospital disaster plans.
The Auxiliarists arrived on board AIRSTA/SFO Port Angeles at 0630 to get their assignments and have moulage applied. The Red Cross was there with coffee and pastries and preparing sack lunches for the participants (PB&J!).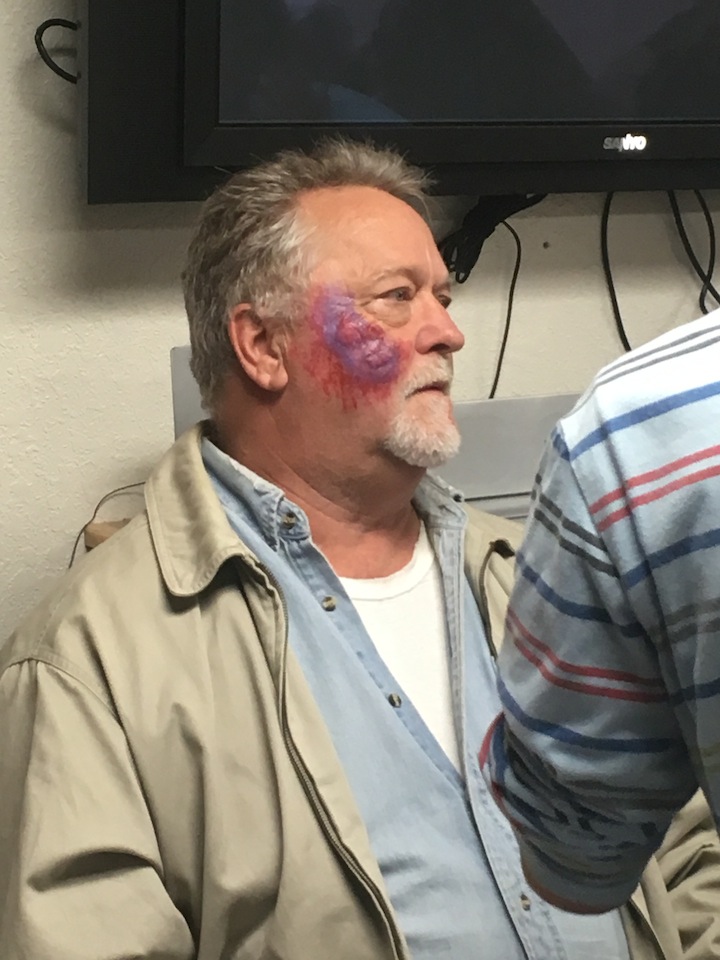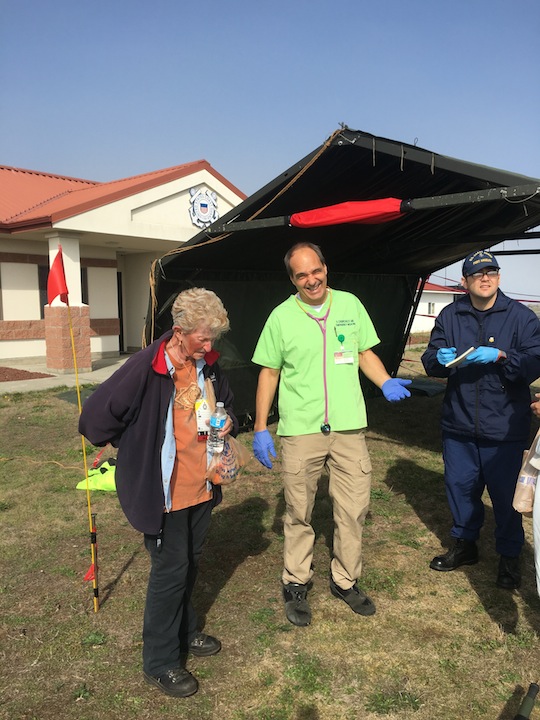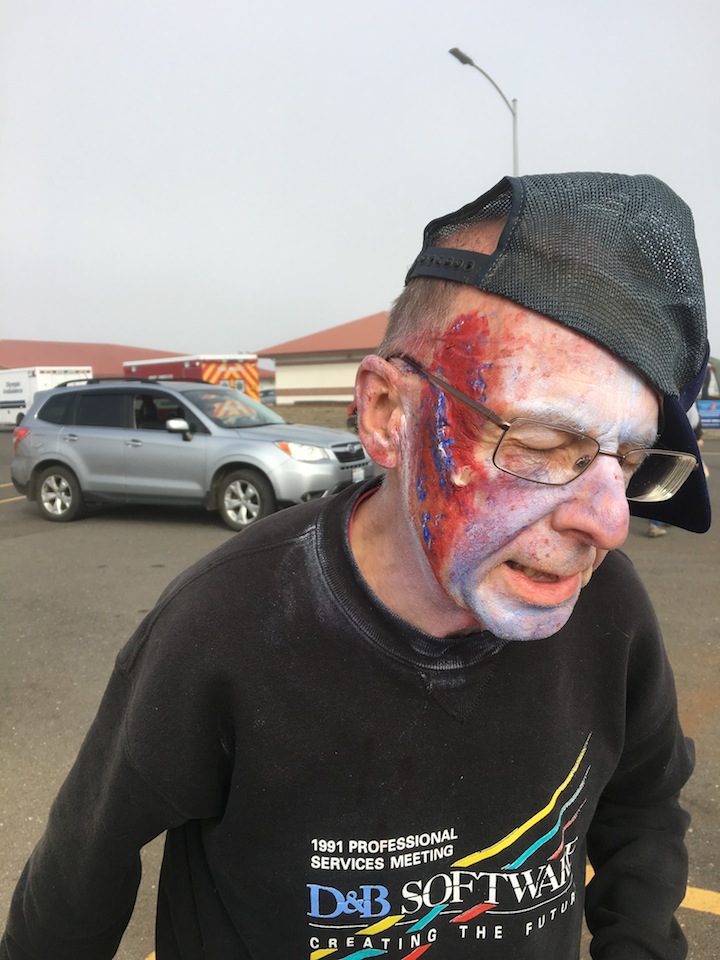 The actors then waited to be called. And waited. And waited.
As the actors were being made up Arrow Launch was out in the Straights of Juan de Fuca tossing 60 immersion suits in the water simulating casualties. Each suit had a triage tag attached giving the name and injuries of the simulated victim.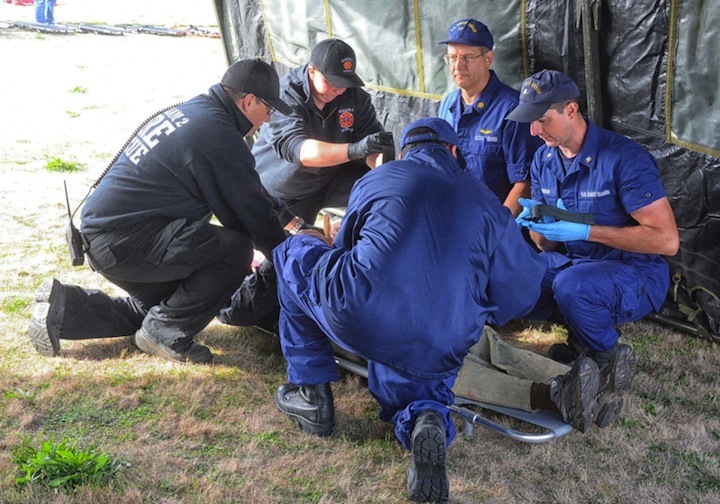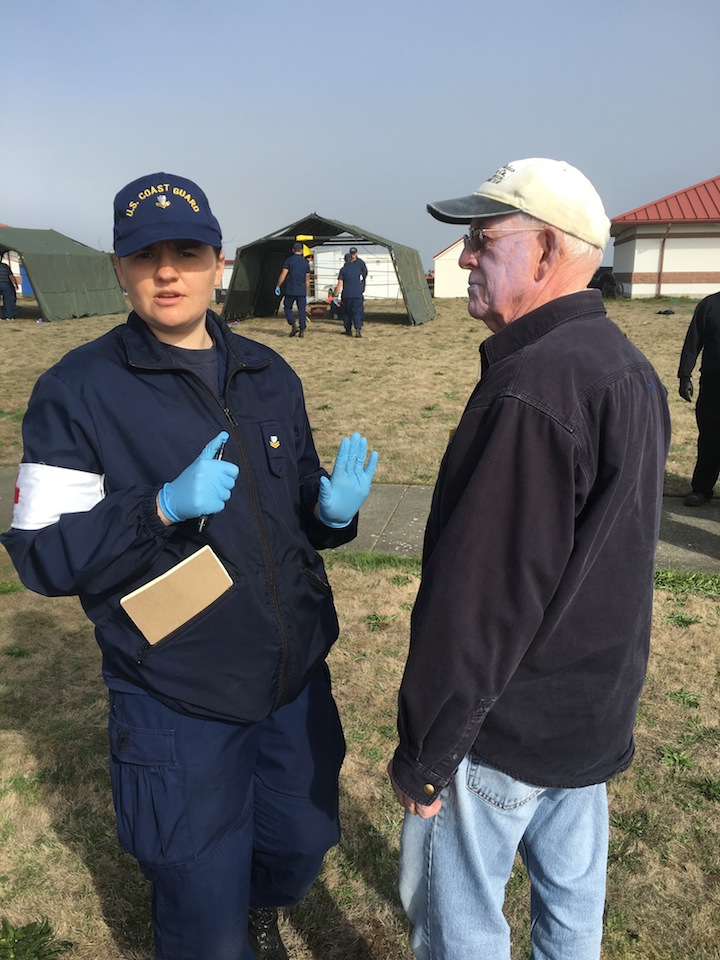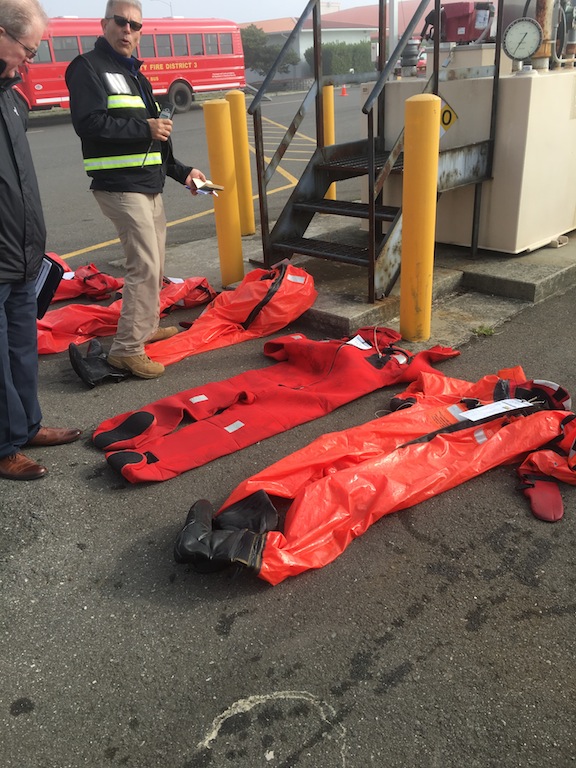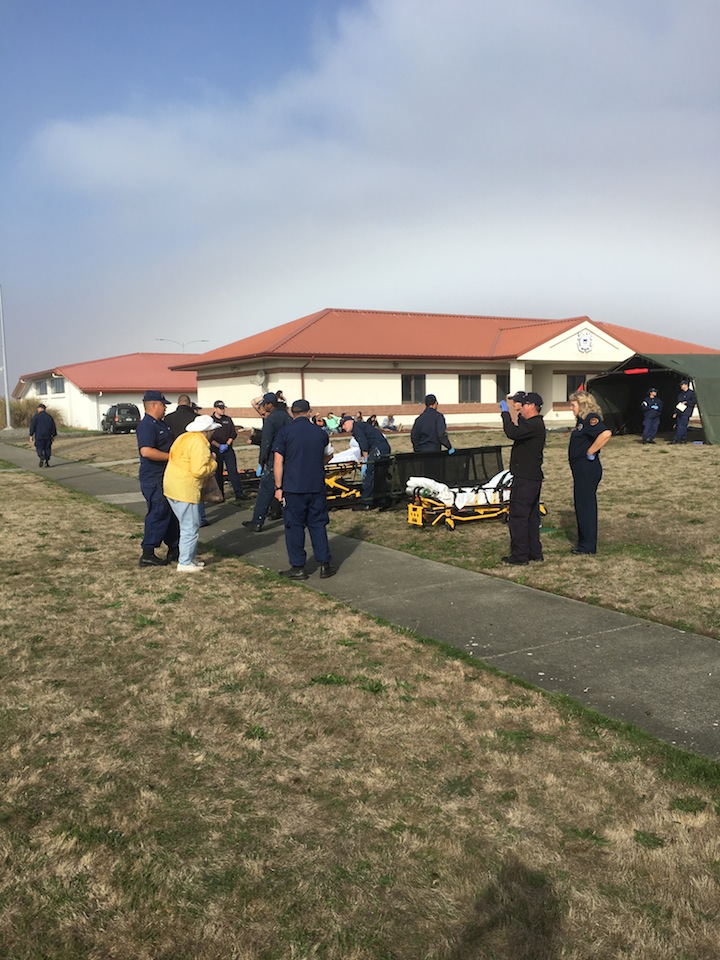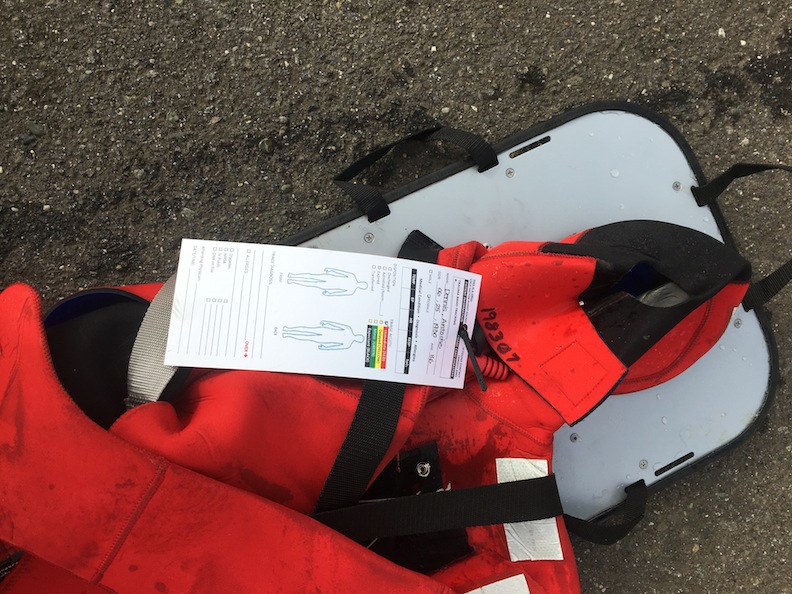 The USCG response boats, assisted by an 87' WPB acting as On-Scene Commander, began fishing the suits out of the water. They were only allowed to retrieve as many suits as they could safety carry as passengers before return to shore to offload.
Upon arriving at the dock the suits were exchanged for a live Auxiliary actor who took on the role. Each of the actors was triaged, treated and then transported via EMS to the local hospital which in turn exercised their disaster plan.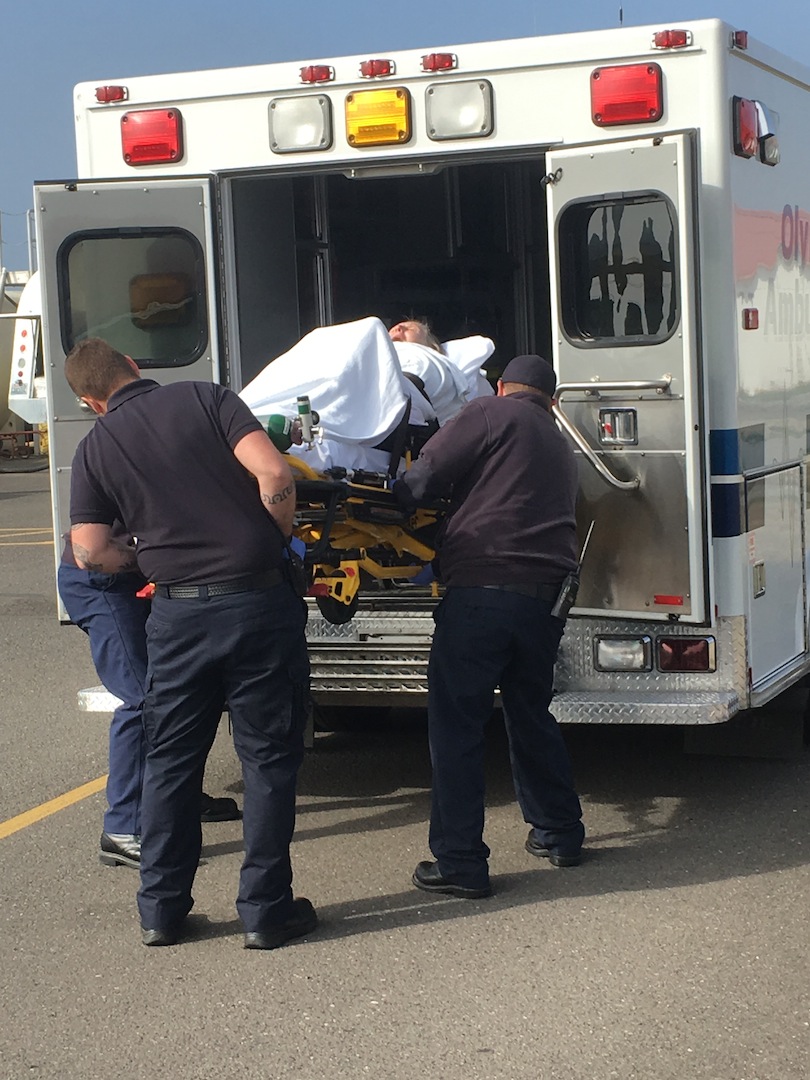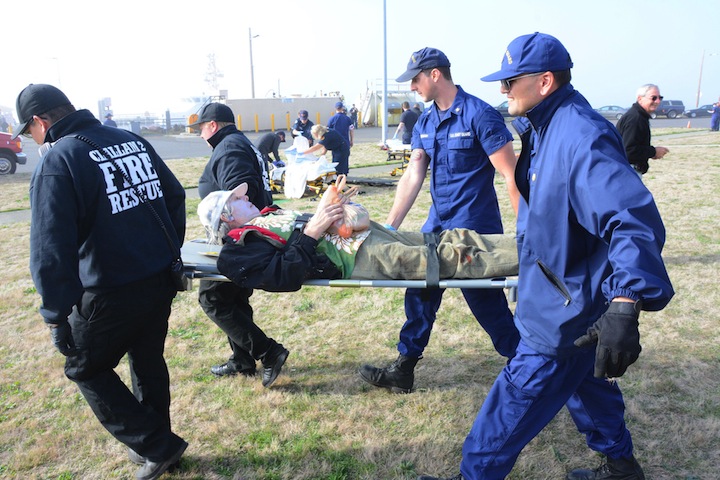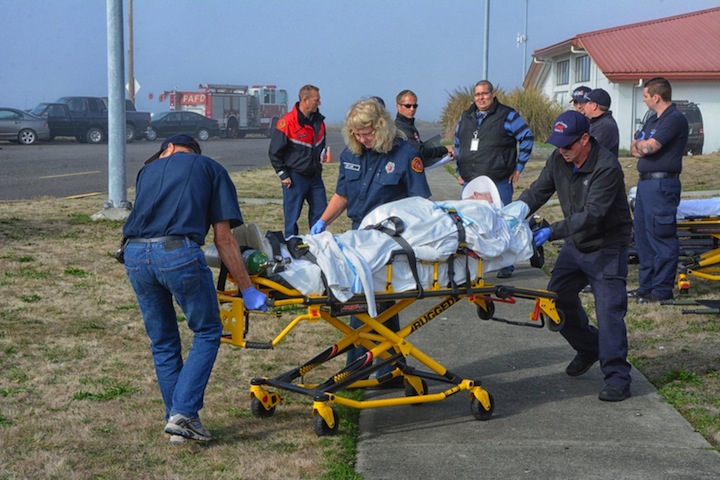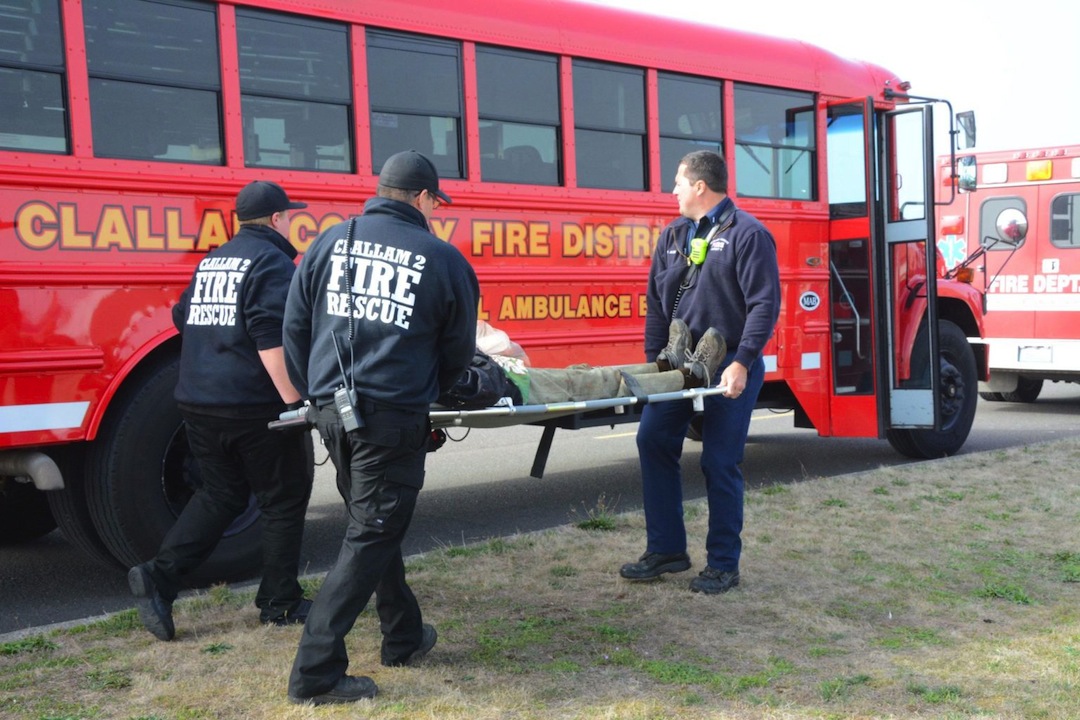 Two Auxiliary facilities were underway for the drill, one out of play that transported local and national media and one playing the part of a good samaritan vessel that also conducted at-sea rescues. We had Auxiliarists working in the County EOC filling ICS roles and fully integrating with USCG and local emergency management personnel.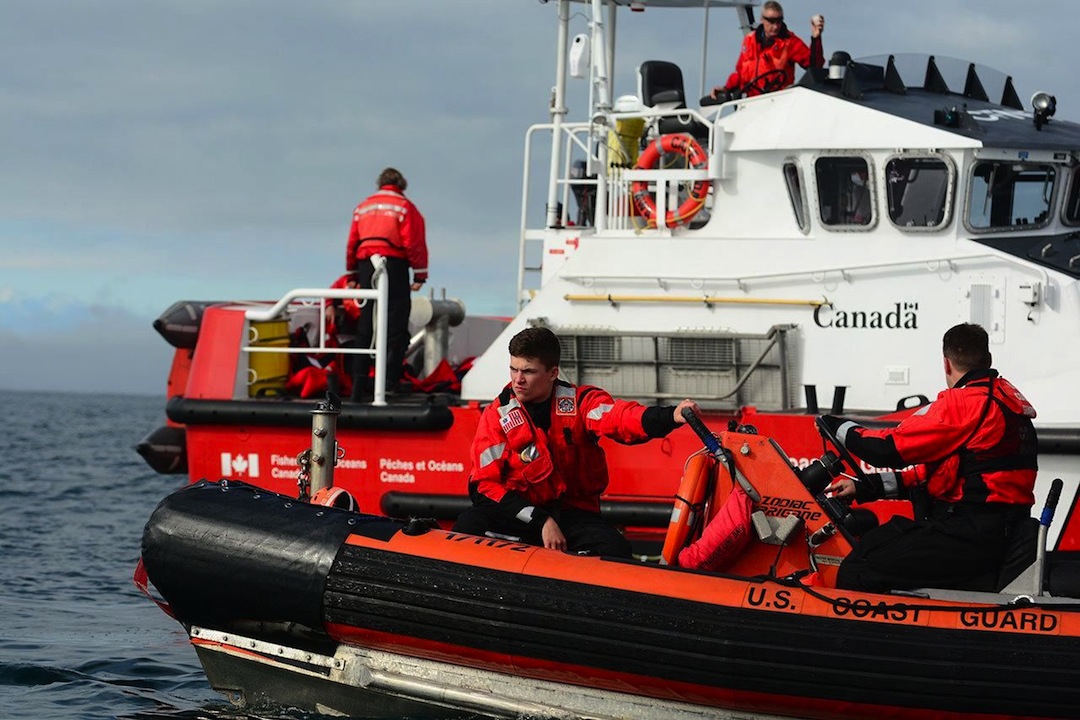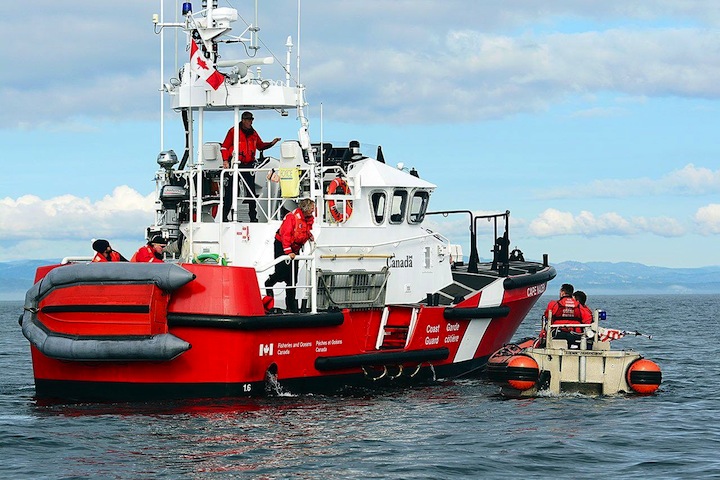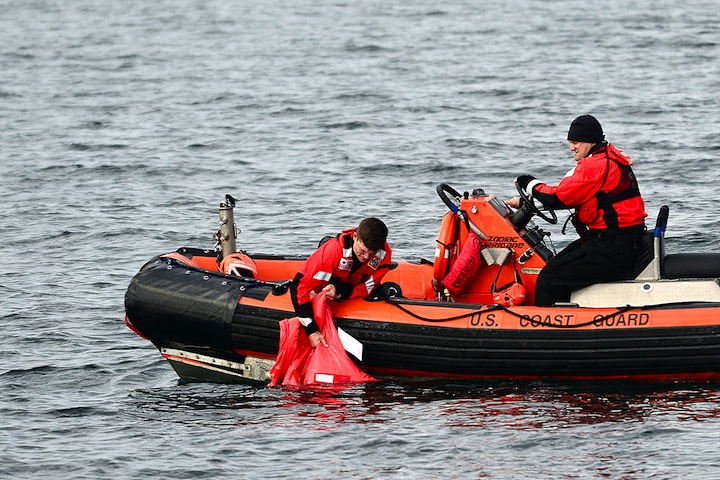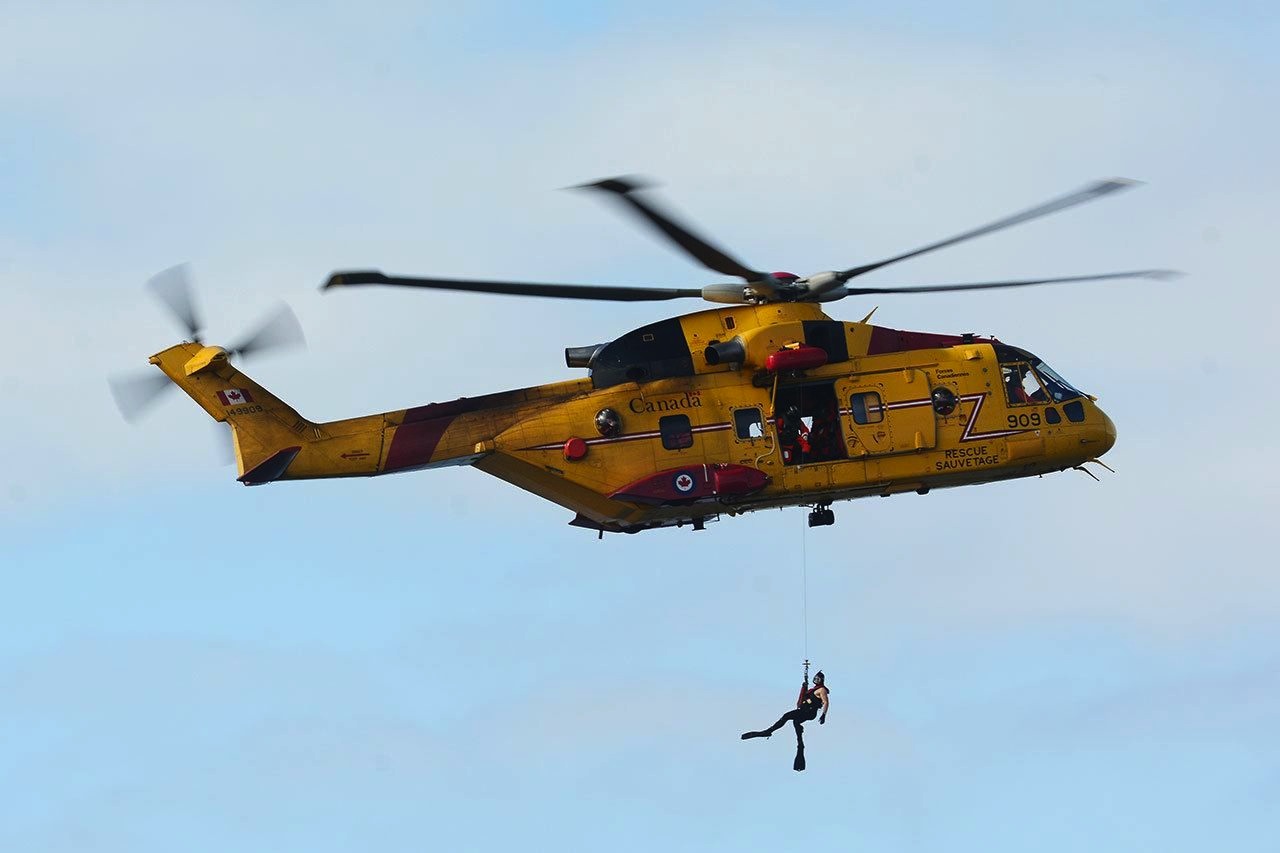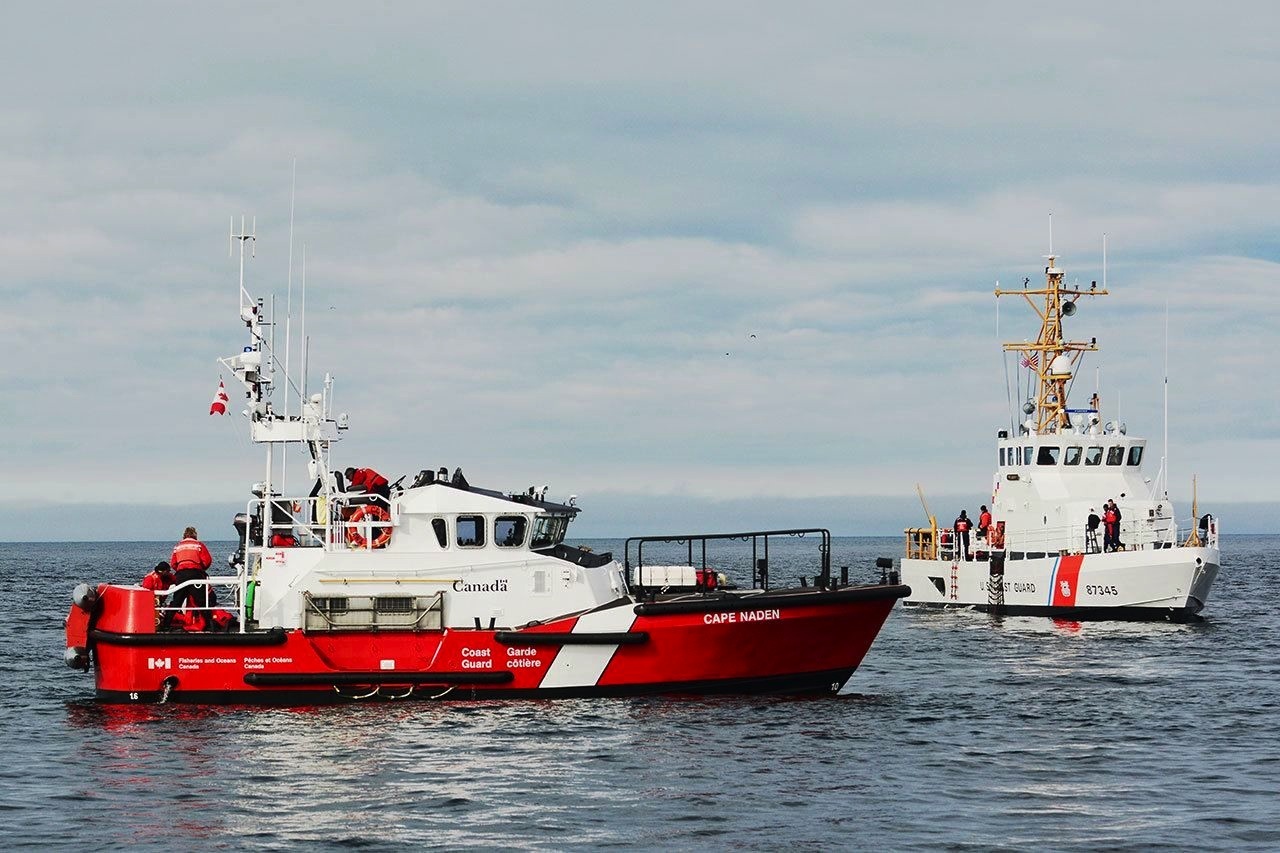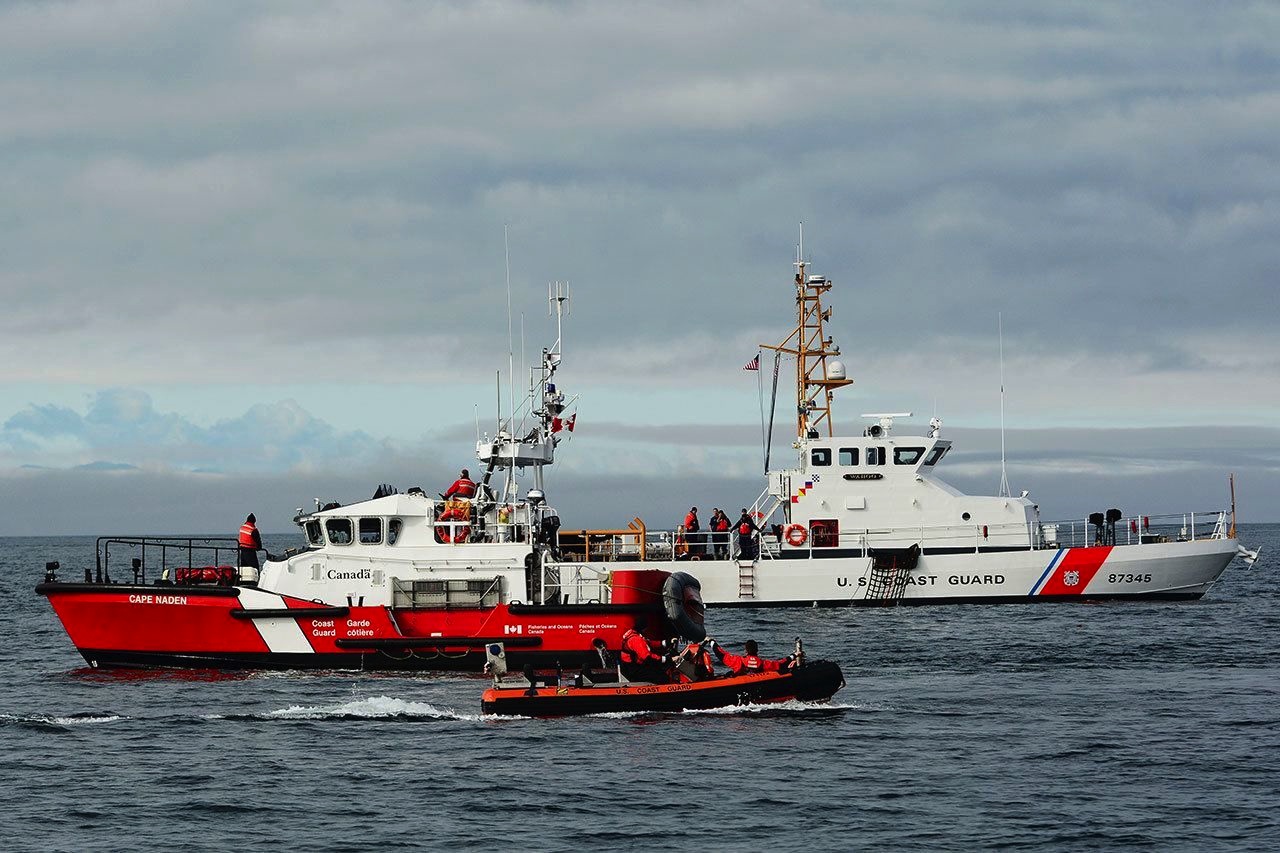 In all the Auxilairy provided 40 members from 14 Flotillas and seven Divisions. They provided (combined) over 600 hours and traveled over 9620 miles to take part in this drill. None of this was paid or reimbursed except for patrol orders for the two Aux facilities. This shows an outstanding dedication on the part of the Auxiliary members and was not lost on the Sector Puget Sound command.
BZ to all who participated or supported those who participated.