Welcome to the Flotilla 7-1, District 11SR Web Site
Santa Barbara Detachment of Flotilla 72


Welcome to the Coast Guard Auxiliary, Santa Barbara Detachment. Our mission is to promote boating and marine environment safety in Santa Barbara and Ventura counties. The Coast Guard's philosophy is to be SEMPER PARATUS (ALWAYS READY) ag
ainst all threats and all hazards. The Coast Guard Auxiliary is an integr
al part of that philosophy and the Coast Guard Forces. We conduct safety patrols on local waterways, assist the Coast Guard with homeland security duties, teach boating safety classes, conduct free vessel safety checks for the public, as well as many other activities. The Auxiliary has members in all 50 states, Puerto Rico, the Virgin Islands, American Samoa and Guam.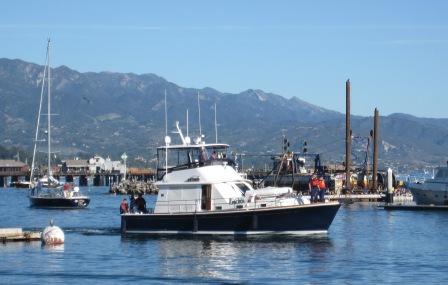 On our website, you will find information about local boating safety classes, how to schedule a vessel safety check, and other activities taking place in the community. You can also learn more about volunteer opportunities to better yourself, your community, and the environment. If you need more information or are interested in joining the Coast Guard Auxiliary, please contact us at jasonc@cgauxsb.org
(Jason Copus)
or call us at 1-800-838-3916.