Welcome to the Flotilla 11-3, District 11NR Web Site

The Reno Flotilla is a unit of the U.S. Coast Guard Auxiliary. We serve the public by promoting recreational boating safety through programs such as voluntary Vessel Safety Checks, Boating Safety Classes, Safety Patrols, and many other services. You can join this vital service organization and help support your local boating community.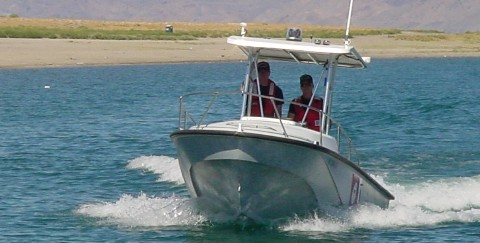 Flotilla Missions
Some of the primary missions of the flotilla include Public Education and Training, offering Safety Patrols for a variety of on-the-water events, Navigation Aids Verification, Vessel Safety Checks, and Member Training.
As a member of the Flotilla, you can participate in supporting these and other missions. The rewards from membership include the honor of working as an integral part of and alongside the United States Coast Guard, providing service to the boating community, getting great training and experience, and enjoying the fellowship of the Auxiliary.
Next Business Meeting
Business meetings are scheduled for the third Monday of each month at 6 PM at the Reno Elks Club. These are public meetings. You are always invited to attend and meet the members and officers of the Flotilla as our guests.