Weather / Navigation
Please check for INCREASED THREAT OF SNEAKER WAVES BEFORE going to the beach!
---
Navigation Information:
Coast Pilot
---
Links to NOAA navigational charts:

NOAA Free Booklet Charts (All)
NOAA Free Booklet Charts: FL 87 AOR: Noyo Harbor et. al. (Print from your computer )
Are your charts up-to-date? Here are the dates of the most recent (2018) local charts.

---
Latitude/Longitude Conversions: Degrees, Minutes, Seconds <-> Decimal Degrees

Ship Tracking AIS

Flight Radar.com
---
Weather Information:
Weather Webcams Point Arena Fuel Cache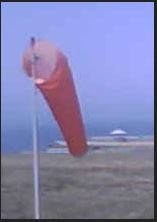 Global Map wind/weather/ocean
Current Marine Forecast: Eureka Station

Sign up for Emergency Weather Notification via email, cell or pager

---
NOAA Weather Buoys:
National Buoy Center
Station 46022 - EEL RIVER - 17NM West-Southwest of Eureka, CA
Station 46014 - PT ARENA - 19NM North of Point Arena, CA
Water Conditions:

COASTAL WATERS FORECAST FOR CALIFORNIA: CAPE MENDOCINO TO PT ARENA OUT 10 NM

COASTAL WATERS FORECAST FOR CALIFORNIA

Noyo River Conditions: NOAA

National Oceanographic Data Center (NODC) Water Temperature Guide

Fort Bragg Swells and Wind Waves

Swell Predictions

Surf Predictions

---
Sun, Moon, and Tides:
Fort Bragg Sunrise & Sunset
Fort Bragg Moon Rise and Set
Fort Bragg Moon Phases Moon Phase Calculator
Celestial Navigation Data
Fort Bragg Sun and Moon Data For One Day


Tides by Area

Tides At Noyo River

Tides At Albion

West Coast Tide Predictor, North to South

Download the JTides executable for tidal predictions
---
Emergency information
(earthquakes, tsunamis, road closures, power outages, etc.)

---
If there are any issues with this page content, contact our CS-Officer .
This page was last updated on FApr 23, 2017.