Division 1 Newsletter
Wed, 02 Feb 22 Posted by: COMO Dale Fajardo, Division Commander
This past February was Black History Month
Please visit this interesting blog by Commodore David G. Porter who leads the National Diversity & Inclusion Directorate. Of interest are his articles on the following: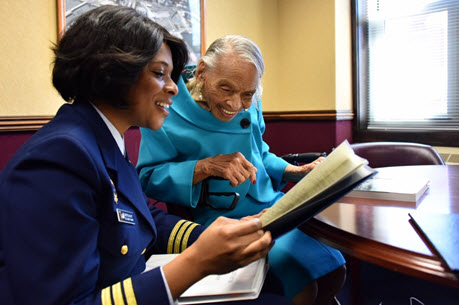 Dr. Olivia Hooker (right) looks at her documents from her service record with CDR Zeita Merchant before a ceremony to name the galley at Coast Guard Sector New York in her honor on March 12, 2015. Hooker, the first Black female to join the Coast Guard, celebrated her 100th birthday on February 12, 2015. (Coast Guard photo by Petty Officer 2nd Class Patrick Kelley)
Surface Operations have Commenced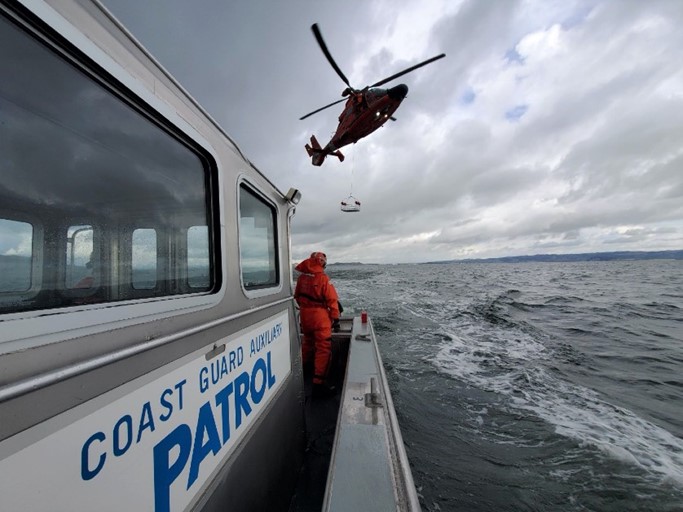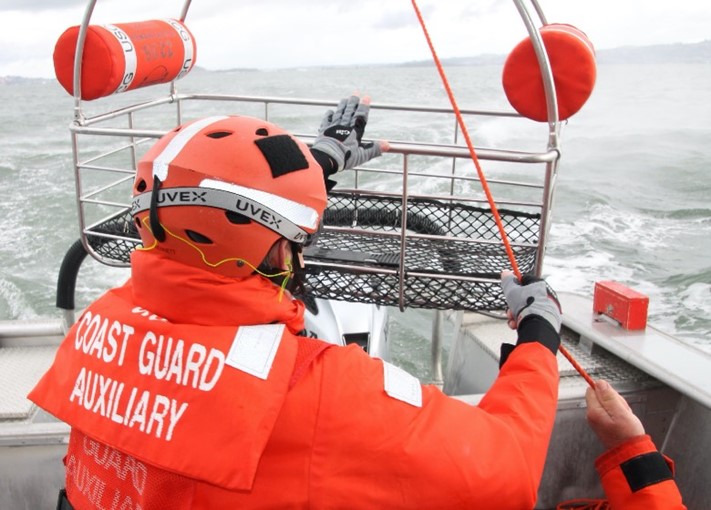 Photos from Silver Charm patrol on 10 MAR 21. Crew: AUX Alex Bennett (113-01-04), AUX Terry Blanchard (113-01-09), AUX Cassandra Mani (113-01-02), and AUX Mark McLaughlin (113-06-04). Photos by AUX Cassandra Mani.