Welcome to the Flotilla 6-3, District 7 Web Site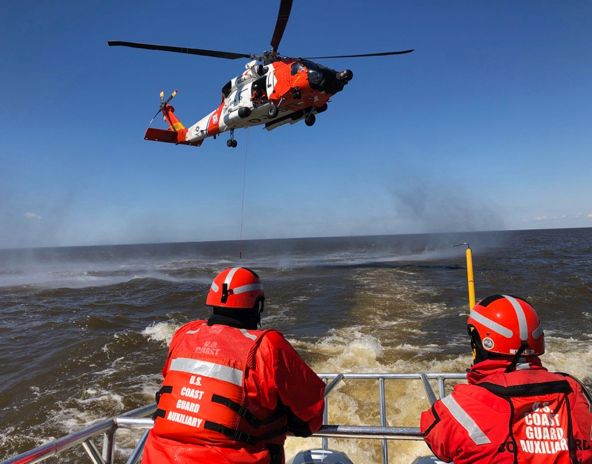 Flotilla 6-3 Coconut Grove, Florida
Flotilla 6-3 was established in 1959 and is located on Biscayne Bay at the Coconut Grove Sailing Club. Over the years, Flotilla 6-3 has won numerous awards and citations, including the USCG Auxiliary Director's Award of Excellence, Best Flotilla in the Nation Award from Boat U.S. and the USCG Auxiliary District 7 Flotilla of the Year Award.
We attribute our success to focusing on the quality of our membership in terms of dedication, commitment and actively engaging in activities that support the missions of the U.S. Coast Guard. Our recruitment of potential new members is calibrated to bring abroad only those who believe that they have the passion and motivation to become a dedicated, committed and active participant. Thus, we continue in the 6-3 tradition of doing more (in terms of activity) more with less (in terms of size of the membership)

The Coast Guard Auxiliary was established by Congress under title 14 of the United States Code in 1939. Congress authorized the Auxiliary to support all USCG missions, other than those related to direct engagement in either law enforcement activities or military combat operations.

* To promote safety and effect rescues on and over the high seas and navigable waters;
* To promote efficiency in the operation of motorboats and yachts;
* To foster a wider knowledge of, and better compliance with the laws, rules, and regulations governing the operation of motorboats and yachts;
* To facilitate other operations of the Coast Guard.


Today, our members represent a diverse cross section of American Citizens with varied backgrounds, interests, and skills. Our members contribute a variety of talents that make this Auxiliary Flotilla unique and strong. We continue to support the United States Coast Guard in many areas including Safety and Security Patrols, Communications, Public Education, and Vessel Examinations.