Paddlecraft
Kayaks, canoes, stand up paddle boards (SUPs) and other paddle craft offer great recreation on the water, but you must understand and prepare for the risks. The resources presented here can help you be prepared.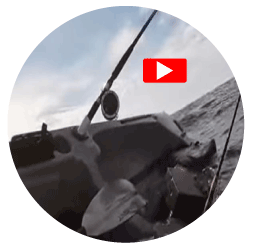 Who Do You Call When Your Kayak Sinks?

Christian Nelson didn't know the trouble he was in. He was three miles out from Gulf Shores Alabama when the kayak he was trolling from developed a 9-inch crack between the scupper holes. He didn't notice the damage until the kayak was full of water and on the verge of sinking
Safety Tips for OBX Paddlers
We have partnered with Kitty Hawk Kites to produce this short video with safety tips for kayakers here on the Outer Banks of North Carolina.
Paddle Responsibly Videos

The United States Coast Guard has partnered with

Paddling.com

to produce these

short videos

that illustrate proper gear, equipment, strokes, trip planning, recovering from a capsize and how to
call for help.

Instruction


Our partner, the American Canoe Association

, offers extensive training in various paddle sports. Click the link to view training videos and find local instruction. If you are near Kill Devil Hills here in the Outer Banks, you may want to contact roland.mcdevitt@gmail.com to inquire about ACA instruction.
Deep Water Re-Entry Method
Click to view
Vessel Safety Checks
You can schedule a vessel safety check (VSC) not only for power and sail boats but also for kayaks and other paddlecraft. These inspections address legal requirements for your craft and equipment, as well as recommended equipment and practices. If your craft meets minimum requirements, a VSC Decal is issued indicating that you are in full compliance with federal and state boating laws. If deficiencies are found, they are noted in a written report for you, but no report is sent to federal or state agencies. Most important, this is a good opportunity to discuss your questions about paddlecraft safety.
If you are located on the Outer Banks of North Carolina, you can arrange for your VSC by clicking here. Otherwise, you can schedule your VSC through our national site.
If Found - Contact
When the Coast Guard discovers an unmanned paddlecraft adrift, they have no way of knowing whether it washed off a dock or was separated from its owner during the course of a boating accident. The IF FOUND sticker provides a place for small craft owners to display their name, phone & cell phone numbers. The Coast Guard can use this information to determine whether an emergency exists, and to arrange for return of property to its owner.
Click Here for a video discussing use of If Found stickers in the Boston area.
You can obtain an IF FOUND sticker from a Coast Guard Auxiliary Vessel Examiner when you have a Vessel Safety Check (see above).
Manteo Wooden Boat Show

On October 31st, Roland McDevitt and John Hoover demonstrated critical kayaking skills at the Wooden Boat Show in Manteo, NC.
Shipmates Roland McDevitt & John Hoover in Shallowbag Bay at the Manteo Wooden Boat Show.
Check out the video at the link below to see the impressive skills of Roland and John, both certified ACA Instructors.
Kayak Demonstration at the Manteo Wooden Boat Show
Cold Water Safety

You may not be planning for a swim, but you should always be aware the water temperature and dress for immersion when you go paddling.
For more information about the dangers of winter paddling this Cold Water Bootcamp video demonstrates the effects of cold water on Coast Guard recruits and shows the importance of wearing a life jacket and proper gear.
Join Us
If you are an experienced paddler and would like to help promote paddlecraft safety, we have a place for you in the Coast Guard Auxiliary. Contact me to discuss how you can get involved:
{$_unit_officers.FSO_VE.email1}

Click Here for a More Detailed Presentation on Paddlecraft Safety