Welcome to the Flotilla 5-4, District 1SR Web Site

Welcome to the City Island Flotilla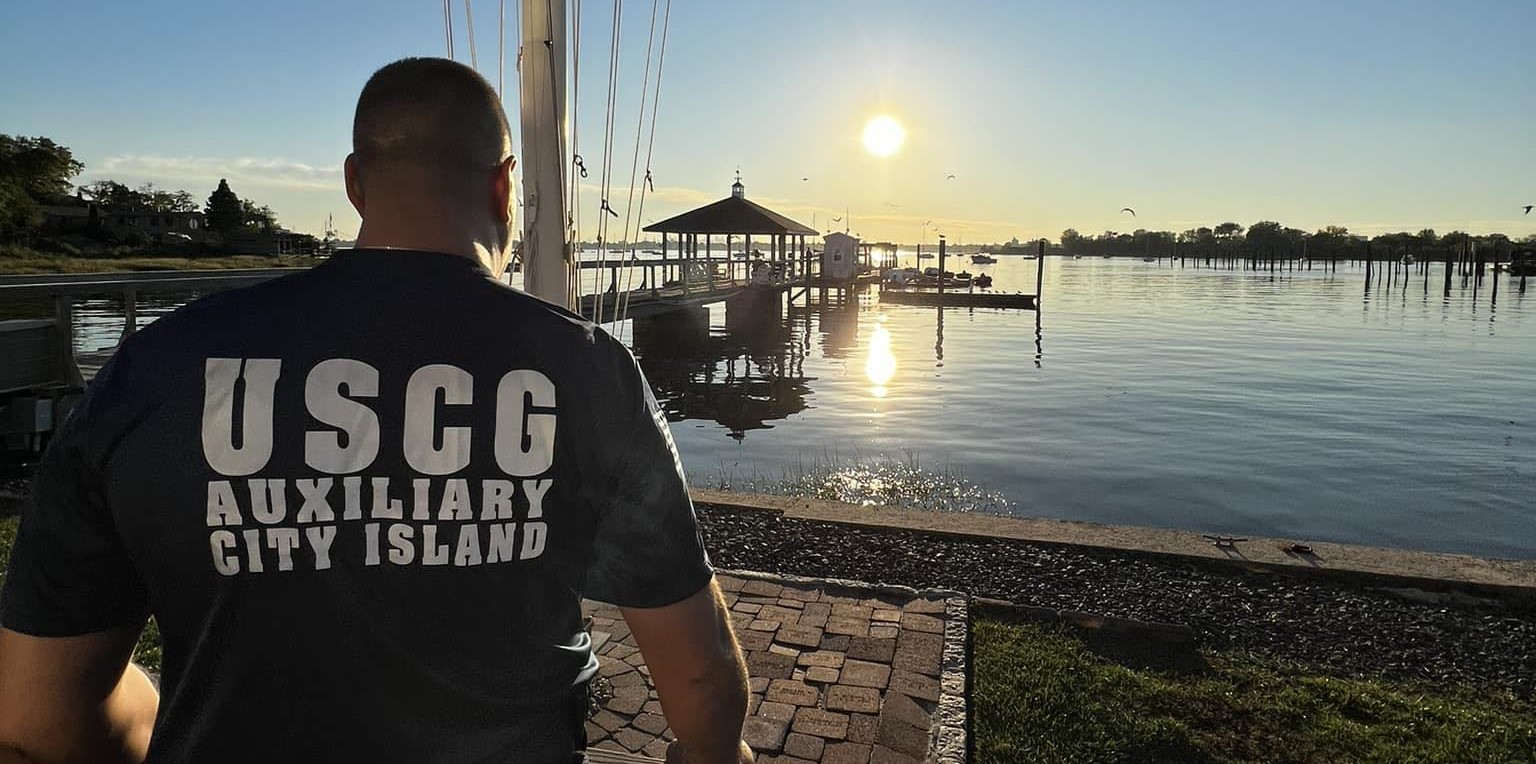 Mission
Coast Guard Auxiliary Flotilla City Island is home based out of the Harlem Yacht Club on the 1.5 Mile nautical town of City Island in the Bronx. With just over forty members, we are one of the busiest Flotillas in Division 5 and specialize in Boat Crew Operations, Public Education, Vessel Safety Inspections and Public Outreach

We are the civilian uniformed volunteer component of the U.S. Coast Guard. The Coast Guard considers the Auxiliary its primary resource for recreational boating safety outreach and prevention. Auxiliary members conduct safety patrols on local waterways, assist in search and rescue, teach boating safety classes, conduct free vessel safety checks for boaters, provide boating safety literature to local shops and marinas, as well as many other activities related to recreational boating safety.

The Auxiliary is more than recreational boating safety; we regularly serve alongside our active-duty shipmates serving as communications watch-standers, un-inspected passenger vessel inspectors, training resource for air and sea operations, numerous duties related to environmental protection and homeland security, and even as chefs! In fact, there are nearly two dozen "qualifications" open to Auxiliarists willing to put in the time and training. Collectively, Auxiliarists volunteer over 4.5 million hours per year and complete nearly 500,000 missions - a true force multiplier for the Coast Guard!

Membership in the Auxiliary is open to United States citizens 17 years of age and older. If you are interested in obtaining more information about joining the Coast Guard Auxiliary, fill out the online form and start your journey. You will not be Sorry!
PLEASE LEARN MORE ABOUT US BY EXPLORING OUR SITE. IT'S FOR EVERYONE!

GUEST CENTER
Take our Boating Safety Course
Have a Plan...File a Float Plan

Click Here for more information

Click here to register for our course

Click here to download a Float Plan Form

FREE Vessel Safety Examinations
Join our Flotilla

Click here to for more information




Click here for more Information

Click here to reach out to our Human Resources Officer
U.S. Coast Guard Auxiliary Nationally Approved Site