Welcome to the Flotilla 1-4, District 1SR Web Site
Contacting Flotilla 01-04
Wed, 05 Oct 16
For information about joining our Flotilla please leave a voicemail message at 631-683-USCG (8724).
Our Commander or a Staff Officer will return your call promptly.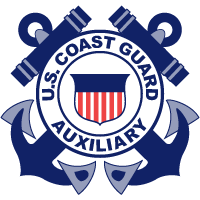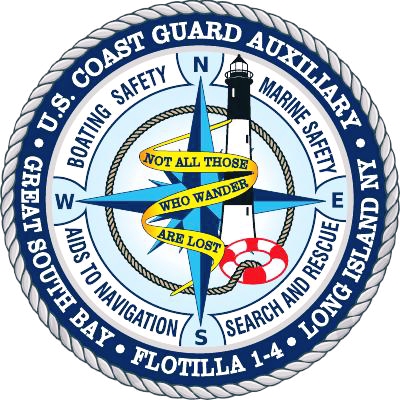 Joining The USCG Auxiliary
Posted by: Timothy Czeisel
When you join the Coast Guard Auxiliary, you could find yourself saving lives, protecting the environment from polluters, guarding our shores from terrorists and much more. That's our job – 24 hours a day, 365 days a year. That's life in the Coast Guard Auxiliary. We don't just train. We train and perform .
Since 1939 the U.S. Coast Guard Auxiliary has safeguarded our Nation's maritime interests in the heartland, in the ports, at sea, and around the globe.
We protect the maritime economy and the environment, we defend our maritime borders, and we save those in peril. This history has forged our character and purpose as America's Maritime Guardian — Always Ready for all hazards and all threats.
Today's U.S. Coast Guard Auxiliary, with nearly 32,000 men and women, is a unique force that carries out an array of responsibilities touching almost every facet of the U.S. maritime environment.
The Coast Guard's motto is Semper Paratus, meaning "Always Ready."

The overarching mission of the U.S. Coast Guard Auxiliary is to contribute to the safety and security of our citizens, ports, waterways and coastal regions. We will balance our missions of Recreational Boating Safety and Coast Guard Support with Maritime Homeland Security and other challenges that emerge as a result of our growing understanding of changes required in the post-9/11 era. Source
Road more about the Auxiliary's functions Here.
Still interested?
To find a local Flotilla near you fill our the short form at http://join.cgaux.org/gouscgaux.php .
Or if you would like to contact a Flotilla directly use the Flotilla finder Here.
About Video
Brief overview about the Auxiliary: