Welcome to Surface Operations
Division Chief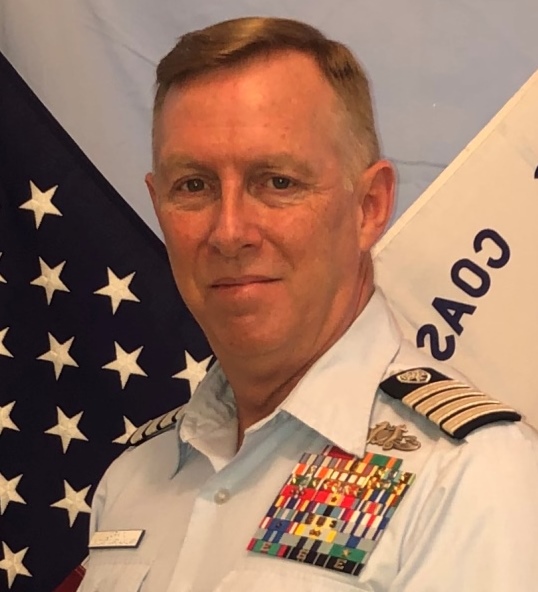 Surface Operations and the Boat Crew Training Program are at the heart of most flotilla activities. Boat Crew members and Coxswains are qualified in accordance with the current Auxiliary Boat Crew Training Manual, COMDTINST M16794.51 (Series). The Coxswain requests and receives orders for a patrol that is multi-mission in nature. Patrols are carried out in accordance with the Auxiliary Operations Policy Manual.
Surface Mishap Analysis
Update:
"In early 2014, the Surface Operations Division of the National Response Directorate conducted an analysis of Auxiliary mishaps from 2010 to early 2013. This Supplemental Mishap Analysis report continues the work begun by that initial report, covering the time period beginning in 2013, and extending through September 2015.
As always, please understand, and emphasize to your crews, the need for reporting all mishaps, no matter how insignificant they may seem. Accurate and useful analysis of operational mishaps can only be meaningful if the quality and quantity of mishap reports received is comprehensive and statistically sufficient. "

Auxiliary Surface Mishaps Supplemental 2013-2015
Initial post:
"The Surface Operations Division has released an "Analysis of Auxiliary Surface Mishaps Report" to all Auxiliary Districts. (Surface_Mishap_Analysis)

This report identifies patterns and trends of auxiliary mishaps from 2010 to early 2013. The report is designed to help reduce operational mishaps and injuries throughout the fleet by providing a summary of mishaps and mishap causation. It also includes general recommendations that can inform your operational training techniques, workshops and
meetings. Please be sure that every crewmember is briefed on the findings of this report."

Crew Qualification
After completion of training (Auxiliary Boat Crew Qualification Guide, Volume I: Crew Member, COMDTINST M16794.52A) and having knowledge and skills approved by a Qualifications Examiner, a member may be certified by the District Director of Auxiliary (DIRAUX) as Crew in the Boat Crew Program. Boat Crew members perform their duties under supervision of a Coxswain. They stand helm, lookout, towing watches and anchor watch as well as other tasks that may be directed by the Coxswain.
Coxswain Qualification
A Coxswain will have been trained as a Boat Crew member and, beyond that, will have mastered additional knowledge and a number of other skills (Auxiliary Boat Crew Qualification Guide, Volume II: Coxswain, COMDTINST M16794.53A). After approval of knowledge and skills by a Qualifications Examiner, a particular Coxswain may be certified by the DIRAUX to receive orders for an operational facility (OPFAC). The operational facility used for a patrol must have been inspected and "offered for use" by completion of the appropriate form. That offer must have been "accepted" by the DIRAUX. Often, but not always, the vessel offered for use belongs to the Coxswain who receives the patrol "orders."
The Coxswain is responsible and in charge of the boat and crew during the patrol for which Coast Guard orders have been issued. The Coast Guard places great trust in the Coxswain's ability to provide leadership, coordination and risk management skills in the execution of an ordered mission.
Personal Watercraft - Operator (PWC) Qualification
An Auxiliarist who meets knowledge and skills performance standards as approved by a PWC Qualifications Examiner may be certified as an Auxiliary Personal Watercraft (PWC) Operator. These standards are set forth in the (Auxiliary Boat Crew Qualification Guide, Volume III: PWC Operator, COMDTINST M16794.54A). A PWC Operator is eligible to receive orders for patrols using a PWC that has been offered for use and accepted as a PWC facility.

Team Coordination Training
To enhance and maintain skills inherent to the teamwork needed for safe and well-executed patrols, Crew members and Coxswains are required to attend training seminars called "Team Coordination Training." Updates are required every five years. Team Coordination Training stresses seven personal skills: adaptability/flexibility assertiveness, communication, decision-making, leadership, and situational awareness in order to minimize risk during the execution of tasks during a patrol.
Currency Maintenance
Currency maintenance insures that members maintain their proficiency and ability to safely perform their duties. Coxswains and Crew are required to perform a set of tasks observed by a Qualifications Examiner (QE) each third year. Currency maintenance tasks must be performed while under orders.
Additionally the Response Department has released the documents and presentation for Team Coordination refresher training for 2018. This TCT Refresher Training session is MANDATORY for all Crew, Coxswains, & PWC Operators in 2018. The Refresher Training session is approximately 1 hour in length. Flotillas and Divisions should plan to present this program.

Note: This session is designed to be given at the local level and a 'qualified' TCT Facilitator is NOT required. See the Workshop Archives page for the most current TCT Refresher materials. These are the ONLY approved materials to be used for this mandatory 1 HR refresher. This session must be completed prior to 31 December of this year..
*** Note: If an Auxiliarist has taken or will be taking the full 4 hour TCT (or 8 hr) course they are not required to also take this refresher session in the same year as the full 8 hour course.
Orders - Authorization for Patrols
Orders for facility movement, whether for vessel or aircraft movement, or radio facility activation and/or movement is one of two general kinds of orders that may be issued to Auxiliarists. Such orders are considered "assignment to duty." These orders may be either written or verbal, and may be reimbursable or non-reimbursable. Auxiliarists may not use any facility or special purpose facility for any Coast Guard or Coast Guard Auxiliary purpose or mission unless appropriate patrol orders have been issued and the facility has been properly offered and accepted for use and the facility has the minimum qualified crew on-board. The AUXDATA Order Management System (AOM) is the mandatory method of issuing patrol orders to operational facilities. This system is an totally web-based tool including electronic signatures and electronic submission of receipts with the orders. An OIA must issue or authorize orders before an Auxiliarist conducts any patrol activity.