B-Directorate What's New!
The latest issue of the RBS Group newsletter is the May/June issue of RBS Job One 2017. The themes of this issue are Public Education and National Safe Boating Week: COMO Bob Shafer discusses the complex issues facing the future of the Auxiliary's boating education resources; availability and marketing of digital public education products; choosing and care of life jackets; COMO Dan Maxim, chair of the National Boating Safety Advisory Council (NBSAC), reflects on use of strategic planning to improve RBS outcomes; former CHDIRAUX Bill Griswold traces the 70-year history of NSBW; daily themes for NSBW; and, we welcome new CHDIRAUX Capt. Scott Johnson and say farewell to Capt. Tom Boross. Download your PDF copy and read all the details here.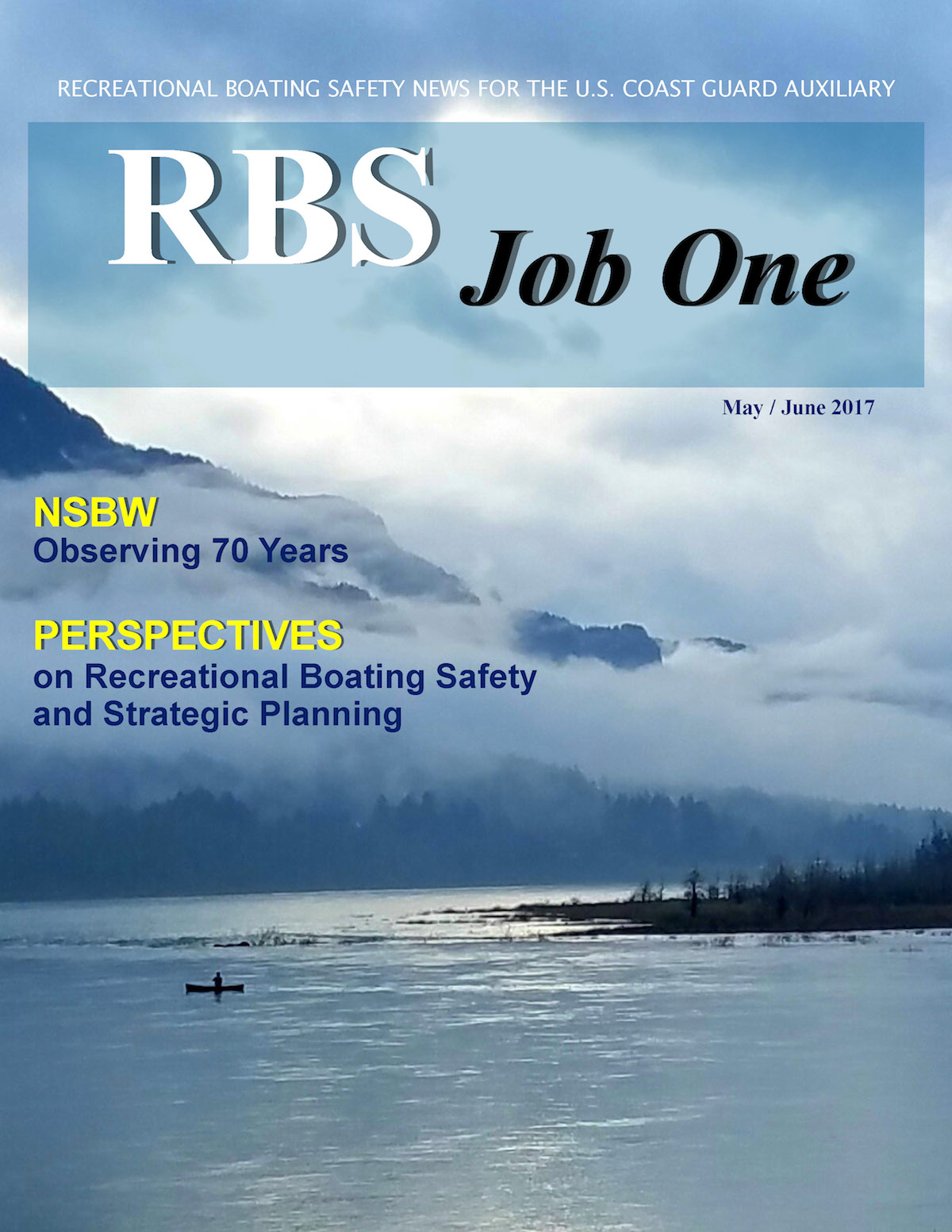 Coast Guard "Proceedings" Focuses on Boating Safety
Proceedings is a free Coast Guard periodical, and they will send it to anyone who requests a subscription. The most recent issue focuses on boating safety. Each person must request his or her subscription, either online at http://www.uscg.mil/proceedings/ or by filling out the subscription card in each edition. You can access the current issue on-line at this link to decide whether it would be of interest to you.
Video: Surviving Cold Water
The CG Auxiliary Education Department has posted a new video on Surviving Cold Water. Download it in WMV format here.
New Issue of RBS Job #1
The newest issue of the Coast Guard Auxiliary's recreational boating safety newsletter, "RBS Job #1," is now online and can be downloaded as a PDF here. In this issue, you'll read about the latest recreational boating safety partnerships, summertime activities, the Sea Scouts, a gubernatorial proclamation, and much more. Check it out now!
New ACA Video: Stories of Survival
The American Canoe Association has just released a powerful 3-minute video on the importance of paddlecraft safety training. Check out "Stories of Survival" on Youtube: