Welcome to the Flotilla 3-19, District 14 Web Site
E Komo Mai to Hilo Auxiliary Home Page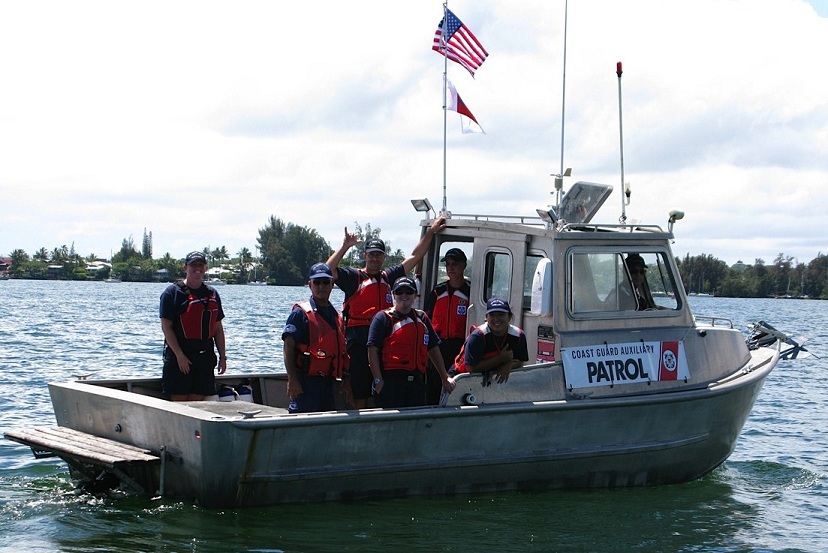 The United States Coast Guard Auxiliary is the uniformed civilian component of the Coast Guard established by Congress in 1939 to assist in promoting boating safety. It boasts nearly 36,000 members from all walks of life who receive special training so that they may be an integral part of Coast Guard Forces. The Hilo Flotilla 03-19's members assist the local Coast Guard station in non-law enforcement programs such as public education, vessel safety checks, safety patrols, search and rescue and marine environmental protection. Flotilla o3-19 Members donate their time to benefit other Hilo Bay boaters and their families.

IS YOUR BOAT SAFE- CHECK OUT VESSEL EXAMS
ARE YOU AND THE PEOPLE ON YOUR BOAT SAFE--
CHECK OUT THE "ABOUT BOATING SAFELY CLASSES"

For more information about joining our organization please contact Barbie Glaspey, Division Commander III, by email at barbieglaspey8@msn.com or call 808-756-4970.