Air Operations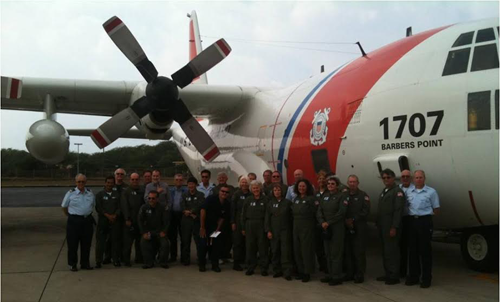 The United States Coast Guard has long been involved with aviation. Beginning in 1915, the Coast Guard utilized the Curtis flying boat as the test of whether aviation was practical for Search and Rescue. Today, aviation is one of the major components of Coast Guard Search and Rescue missions.
Auxiliary members who have an interest in becoming aircrew or who currently have a private pilot's license volunteer their time and planes to assist the regular Coast Guard just like other members volunteer their boats and boating skills to assist the regular Coast Guard in their Life Saving mission.
USCG Auxiliary Air Operations have been in the Hawaiian islands for many years and we currently have several aircraft available for a variety of missions requested by USCG Sector Honolulu via the Coast Guard Air Station at Barbers Point, Oahu.
Do you already own a plane, or are you a trained Pilot or are you just interested in becoming an Air Observer or Aircrew? Check with your Flotilla Commander to get involved in the USCG Aux Air Program!