Welcome to the Flotilla 7-8, District 13 Web Site
United States Coast Guard Auxiliary
District 13 ▪ Flotilla 78 ▪ Vancouver, Washington
Proudly serving SW Washington and NW Oregon waterways since 1967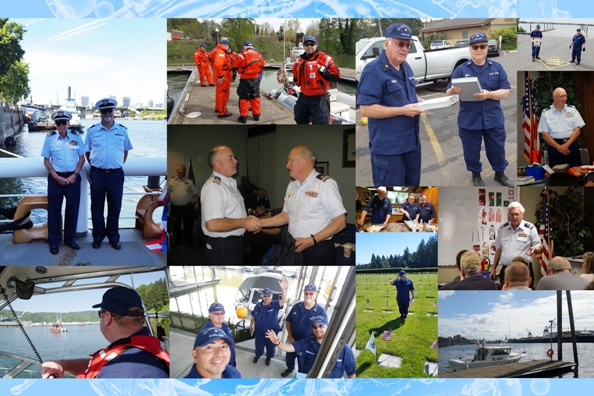 On behalf of the members of U.S. Coast Guard Auxiliary, 130-07-08, welcome to our website.
Our members actively promote recreational boating safety as volunteers for the U.S. Coast Guard and regularly meet with the boating public in classrooms and at marinas.
If you are new to our area, the boating community or you are an experienced boater, feel free to explore this website or contact us to learn more about our Vessel Safety Check Programs, Boating Education Courses or becoming a volunteer of the U.S. Coast Guard Auxiliary - America's Volunteer Lifesavers.
---
Safety Alerts

Please Click Here for Important Safety Alerts regarding the importance of inspecting and maintaining your Life Jackets.
---
NOTICE / DISCLAIMER: The content of these pages is unofficial and not authority for action. Views and opinions expressed do not necessarily reflect those of the U.S. Department of Homeland Security, the U.S. Coast Guard, or the U.S. Coast Guard Auxiliary. Commercial use of Coast Guard emblems, logos, or other graphics must be approved by the Commandant of the U.S. Coast Guard. Links to non-Coast Guard entities are not under the control of the United States Coast Guard or the United States Coast Guard Auxiliary, and are provided for your convenience. They do not in any way constitute an endorsement of the linked pages or any commercial or private issues or products presented there. We cannot make any warranty or representation concerning the content of these sites, or secondary sites from the pages to which they link.