Welcome to the Flotilla 6-2, District 13 Web Site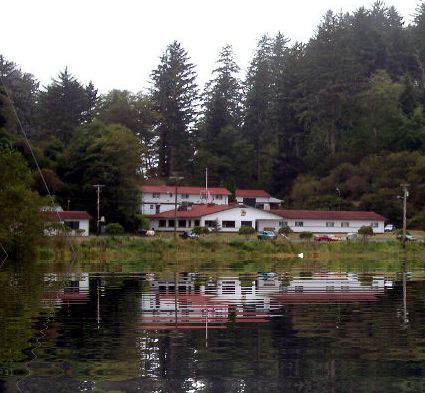 Cape Disappointment in 2005

Since its creation by Congress in 1939, the U.S. Coast Guard Auxiliary (the Auxiliary) has served as the civilian, non-military, non-law enforcement component of the Coast Guard. Today, the 30,000 volunteer men and women of the Auxiliary are active on the waterways and classrooms in over 2,000 cities and towns across the nation.
Flotilla 62 has been in active service since 1999, and to date has completed greater than 72,000 hours of combined active service in the following disciplines:
Public Aids to Navigation.
Administrative Support and Member Training.
Various Coast Guard support missions to include, Marine Safety, Regatta and Search and Rescue patrols.
Public Education (such as the Americas Boating Safely course which satisfies the Washington state Mandatory Boater Education requirement) and our free Vessel Safety Examination program.
Our primary area of operations is the greater area at the Mouth of the Columbia River, from Leadbetter Point on Washington Coast, South to Tillamook Head on Oregon Coast. Our Flotilla meets at 7:00 on the 1st Wednesday of each month at the Cape Disappointment Mess Deck located in Ilwaco, WA.
We always are interested in recruiting new members
. If you are an American Citizen and have not been convicted of a Felony, please contact our Human Resources officer for more information.