Events throughout Division 2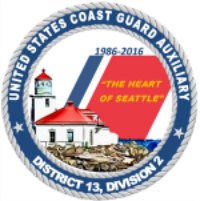 Check this page often to find out what is on the schedule over the next 3 months - If you have something you'd like to have posted please contact the SO-CS with the information.
Because of Privacy Act requirements contact information for most events is limited to an officer's title. Please use the Auxiliary Directory to look up names, phone numbers or Email
---
2 Dec - Division 2 Planning meeting 0900 to 1200 Coho Room CG pier 36

5 Dec - DCAPT, DDC, and SLO Reports
TBD Dec - Christmas Stock Stuffer program at the base. TBD
TBD Dec - Christmas Stocking Stuffer Delivery Day - Contact the TBD for additional details but if you have a suitable vehicle it would be appreciated if you can help deliver Christmas Stocking's to disadvantaged youth in the Seattle area.