Events throughout Division 2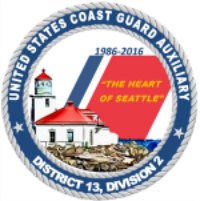 Check this page often to find out what is on the schedule over the next 3 months - If you have something you'd like to have posted please contact the SO-CS with the information.
Because of Privacy Act requirements contact information for most events is limited to an officer's title. Please use the Auxiliary Directory to look up names, phone numbers or Email
---
2018 District 13 Conference
The District 13 conference will be held in

Clackamas
Oregon
the
weekend of 23-25 February 2018. More details can be found on the District 13 page.
Division 2 Boat Crew Academy 2018
The Boat Crew Academy planning committee is working at the Division 2 level to create opportunities for members to get qualified as boat crew and other qualifications for 2018! More information is located on the Member Training Page.