Welcome to the Flotilla 9-6, District 11SR Web Site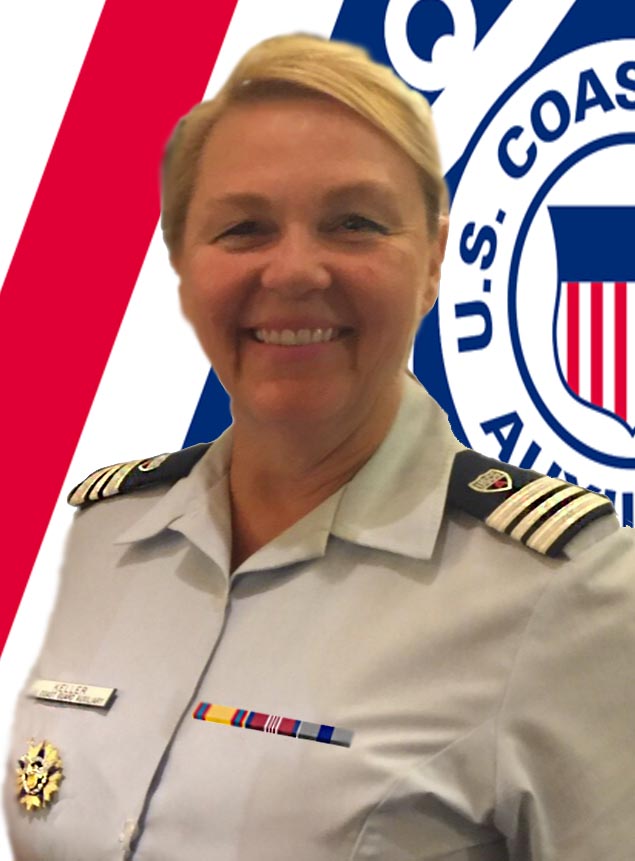 Welcome to the United States Coast Guard Auxiliary
Flotilla 96 Las Vegas
Flotilla Commander Dr. Michelle Keller
FLOTILLA 96 MEETS ON THE LAST WEDNESDAY OF THE MONTH AT THE BASS PRO SHOPS , 2ND FLOOR ,ON DEAN MARTIN DR.


PLEASE JOIN US AT OUR NEXT FLOTILLA MEETING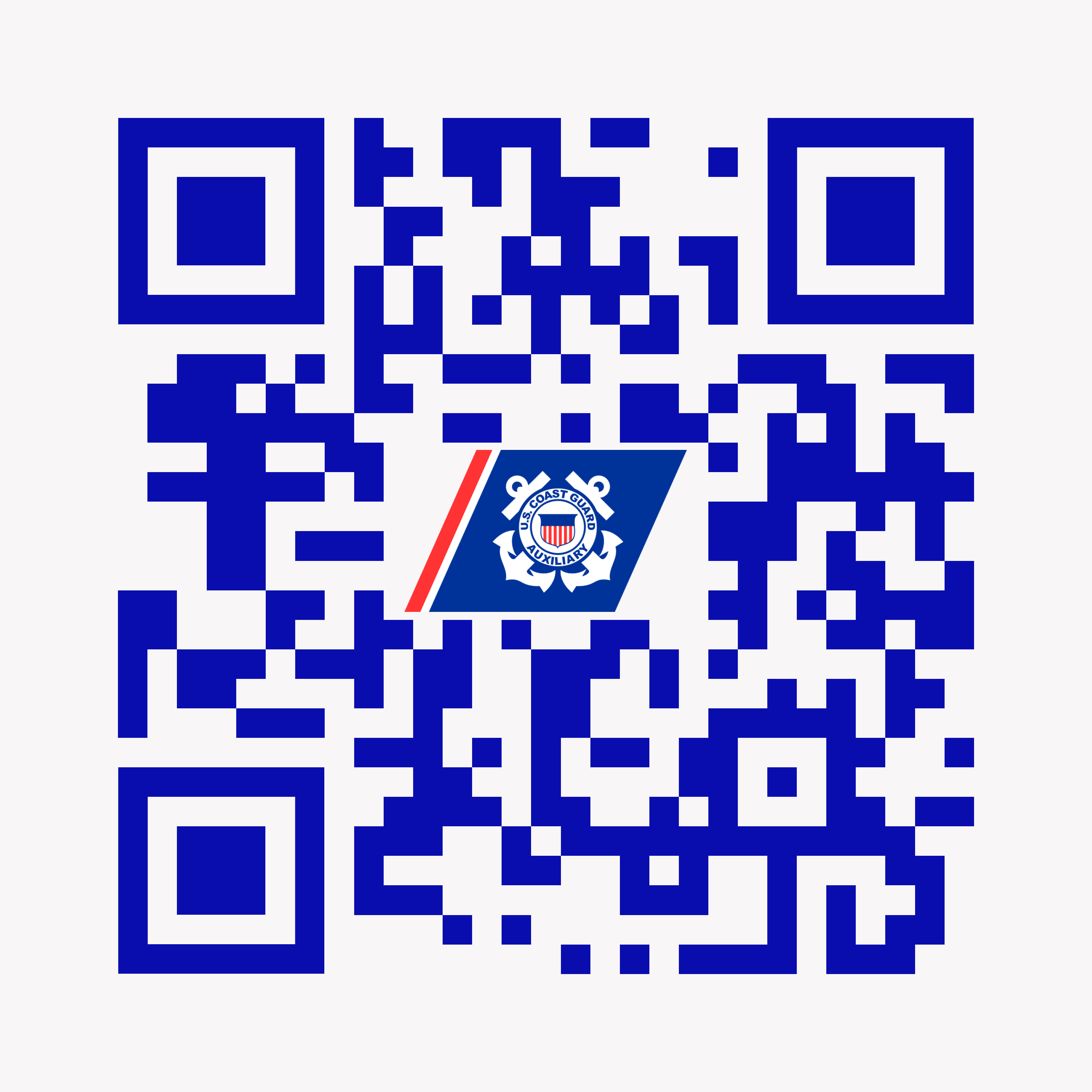 USCGAUXVEGAS.COM
USCGAUXVEGAS.ORG
USCGAUXVEGAS.BIZ
USCGAUXVEGAS.INFO
USCGAUXVEGAS.NET
GOAUX.ORG
need the QR Code, right-click on the code above to copy and save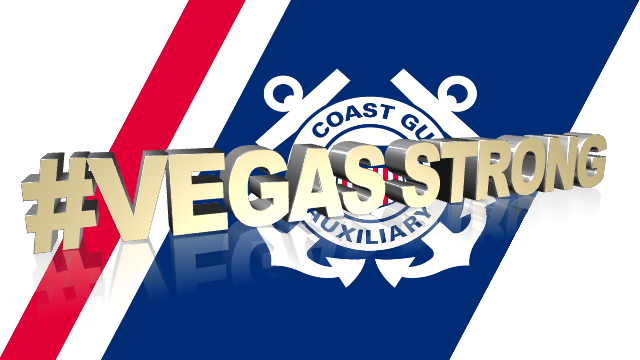 D TRAIN
The annual District Training Conference will be held on January 5-7, 2018, in beautiful San Diego, CA. The festivities will take place at the San Diego Marriott Mission Valley, which is close to many of San Diego's well-known attractions.
Come see old friends, celebrate the exceptional achievements of some of our members, and learn what's new in one of the many workshops that will be held on Saturday. The theme of this year's Friday night Fun Night is "Team Spirit." Don the jersey of your favorite sports team and let new rivalries begin! You also won't want to miss the new Fun Night talent competition: "Auxiliary's Got Talent."
To register, just click below to bring up the registration pages and check out through PayPal or credit card. This "all in one" registration is quite different from what you have seen in prior years. If you prefer to pay by check, just click the print button for a summary and mail it together with your check to the address identified on the summary. Come help make this year's D-Train the best ever!
FLOTILLA 96 MEETING AND ANNUAL ELECTION
FLOTILLA 96 ANNUAL ELECTIONS OF OFFICERS
CONGRATULATIONS TO THE
2018 FLOTILLA COMMANDER
DR. MICHELLE BINKOWSKI-KELLER
FC ELECT FLOTILLA 96
BRANCH CHIEF H DIRECTORATE
&
2018 FLOTILLA VICE COMMANDER
DIXON KELLER
VFC ELECT FLOTILLA 96
BRANCH CHIEF T DIRECTORATE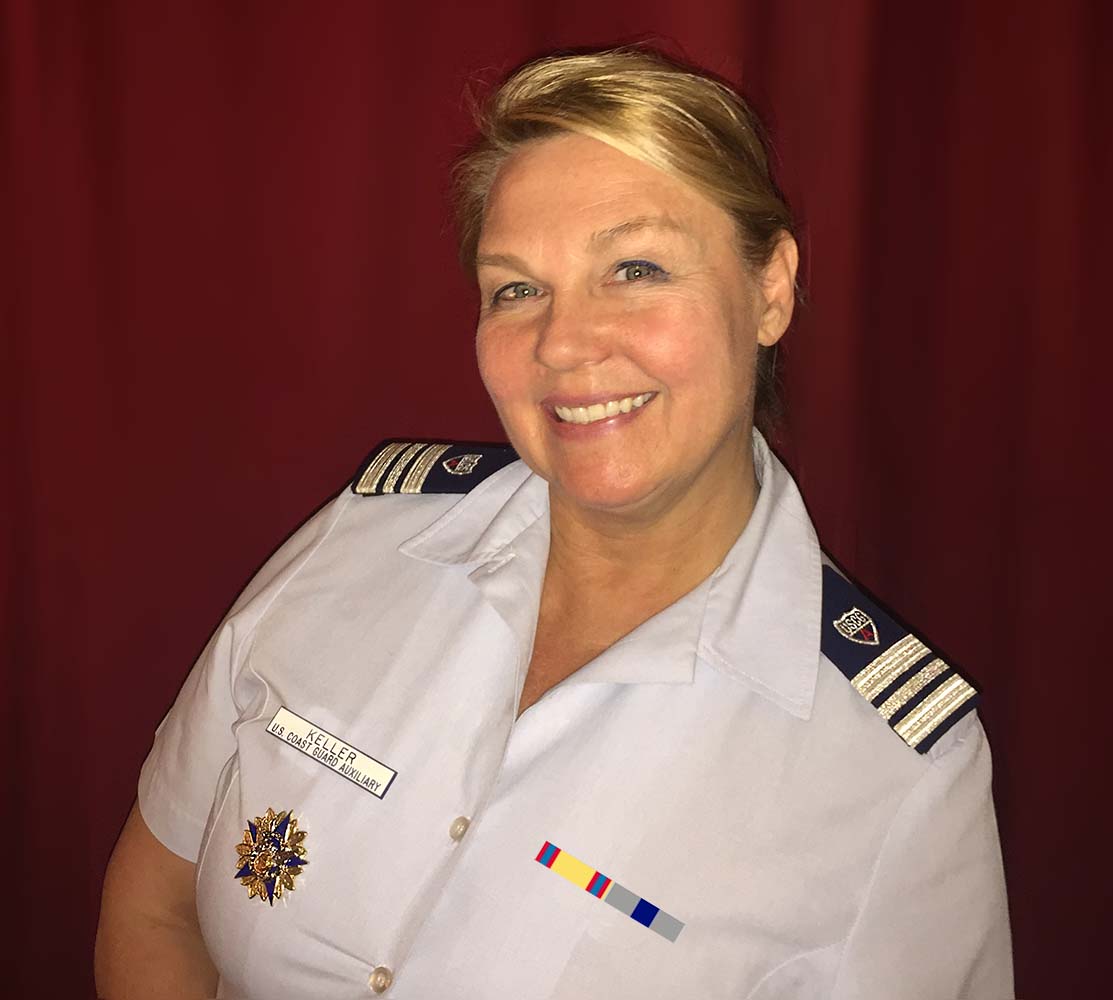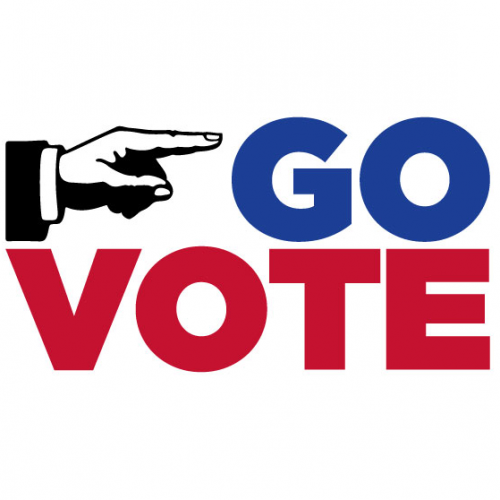 PLEASE ATTEND THIS CRITICAL MEETING
HAPPY BIRTHDAY U.S. COAST GUARD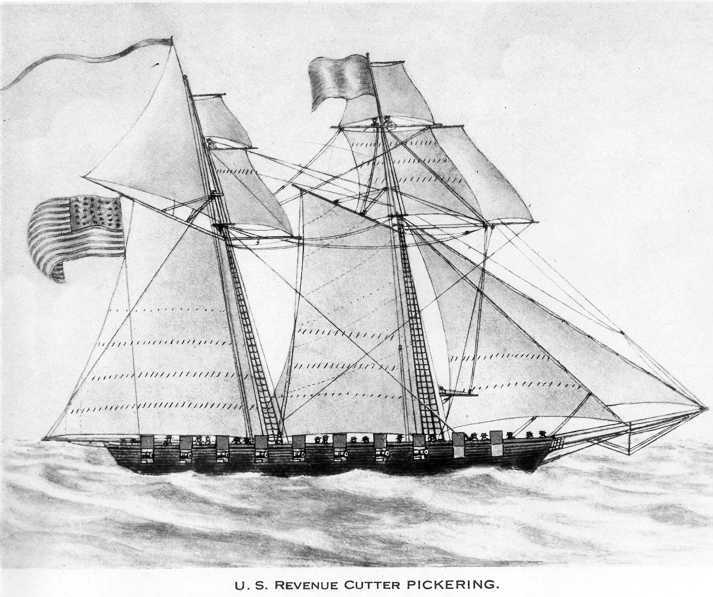 Alexander Hamilton boasts many claims to fame: He was Secretary of the Treasury and the brains behind a national bank, founder of The New York Post, co-author of the Federalist Papers and the inspiration for a Tony Award-winning musical.
But this week, the U.S. Coast Guard community celebrates his role as the "father of the U.S. Coast Guard," the oldest continuous seagoing service. Friday marks the anniversary of the date in 1790 when Congress approved his plan for a small fleet to ensure the safe conduct of trade.

About a year into Hamilton's tenure as the nation's first Secretary of the Treasury, the U.S. had hit rough seas, financially speaking. The American Revolution had created millions in debt, especially to France. There was no income tax to raise money, so the nation had to rely on tariffs on luxuries brought into the country.
However, in the lead-up to independence, the colonists had gotten pretty good at avoiding paying those fees. The high seas were the first highways, and a boat with a cargo of rum could be cruising up to Boston, when, to avoid paying a duty on the liquor, its crew might hand off the good to a small boat that paddled out to meet it.
"It was considered patriotic to smuggle because you were preventing funds from getting back to the British," says Jennifer A. Gaudio, curator at the U.S. Coast Guard Museum a t the U.S. Coast Guard Academy in New London, Conn.
As part of his plan to reduce the nation's debt, Hamilton federalized the nation's lighthouses and called for ten ships known as "revenue cutters" to check out the cargo on ships heading to U.S. ports and make sure the goods they declared matched up with the items actually on board. The government hired ex-smugglers, who could spot the small boats used for the practice, and established a military-inspired system of ranks. Customs agents at the ports would report to the federal government how much money they collected periodically (though they could be bribed easily).
The boats' first major test came during the so-called "quasi-war" with France at the very end of the 18th century.

"The French got annoyed that we weren't paying [debts] back as fast as they wanted, and annoyed that we were trading with the British, which it was at war with," Gaudio explains, "so French privateers were sent over to capture American merchant ships and keep them to recoup their losses. The only agency around to fight them was the revenue cutters service."
The U.S. did not end up going to war with France, but the expanded role of the seafaring service stuck.
Nowadays, the U.S. Customs and Border Protection handles taxes and duties, but the requirements for the job that Hamilton spelled out in a letter for the service's first officers — to be "prudent, moderate and good tempered" — have become a timeless mantra of sorts for current service members.

"Officers will always keep in mind that their fellow citizens are free, and, as such are impatient of anything that bears the least mark of a domineering spirit," reads a version edited for modern-day readers. "They should carefully refrain from anything resembling arrogance, rudeness or insult. They will strive to overcome difficulties by a cool and even-tempered perseverance in their duty."
COPIED FROM:
http://time.com/4881169/coast-guard-birthday-history/
Man Dies at Lake Mead Recreation Area After Swimming
Authorities say a 33-year-old man died after swimming at Lake Mead National Recreation Area.
BOULDER CITY, Nev. (AP) — Authorities say a 33-year-old man died after swimming at Lake Mead National Recreation Area.
Park spokeswoman Christie Vanover says several people called in to report a possible drowning on Wednesday.
National Park Service rangers, Nevada Department of Wildlife wardens and Community Ambulance responded to the reports and rescued three people by boat.
Bystanders pulled a fourth person from the water. He was unconscious and was later pronounced dead by paramedics.
Vanover says
the victim was not wearing a life jacket
.
Authorities are investigating the death.
This is the sixth possible drowning at Lake Mead that the National Park Services has investigated this year.
Copyright 2017 The Associated Press. All rights reserved. This material may not be published, broadcast, rewritten or redistributed.
https://www.usnews.com/news/best-states/nevada/articles/2017-06-29/man-dies-at-lake-mead-recreation-area-after-swimming
SAFE BOATING STARTS BEFORE YOU GET TO THE RAMP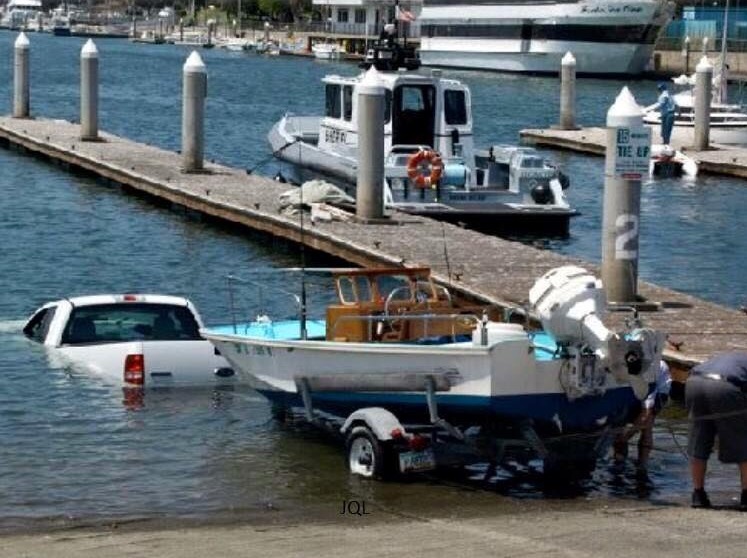 Be a 4th of July holiday safe boater
Boating is one of many ways we celebrate the Fourth of July holiday. The USCG Auxiliary has reminders for ways to safely enjoy a day on the water with friends and family.
Boaters should not take safety for granted. We suggest ways boaters may reduce the risk of incidents and help ensure a safe and enjoyable day on the water.
- Wear a Life Jacket – Children under age 13 and anybody on a personal watercraft are required by law to wear a United States Coast Guard-approved personal flotation device. People being towed by a boat on skis, a tube, or other similar device also must wear a life jacket.
- Avoid Alcohol – Boat operators can become impaired with less alcohol than motor vehicle drivers due to heat and dehydration. Boating Under the Influence is a criminal violation and is enforced actively in Nevada.
- Have All Required Safety Equipment – This will help boaters be prepared if an emergency occurs. Life jackets, throw cushions, fire extinguishers and bailing devices are required on most boats. For safe boating information on Lake Mead, go to https://www.nps.gov/lake/planyourvisit/boating.htm
- Be Wary of Surroundings – The best boat operators constantly are looking around for other boats, personal watercraft, swimmers, stumps and other hazards. Speeds in excess of 5 mph are prohibited if within 30 yards of any other vessel, swimming area or dock. Keep an eye on the weather forecast. For Lake Mead weather, go to: http://forecast.weather.gov/MapClick.php?zoneid=AZZ036
- Take a Boating Safety Course – Anyone born after Dec. 31, 1985, who operates a motorboat or personal watercraft in Nevada must have successfully completed a boating safety course. Visit
https://www.boatus.org/courses
/ for a free Boating safety Course. For " Live " Classes , contact us on this website.
FIND US AT THESE DOMAINS:
http://wow.uscgaux.info/content.php?unit=114-09-06&category=homepage
USCGAUXVEGAS.COM
US COAST GUARD AUXILIARY
Calendars updated to reflect upcoming Vessel Examination Events
BOATING INFORMATION ON LAKE MEAD:
https://www.nps.gov/lake/planyourvisit/boating.htm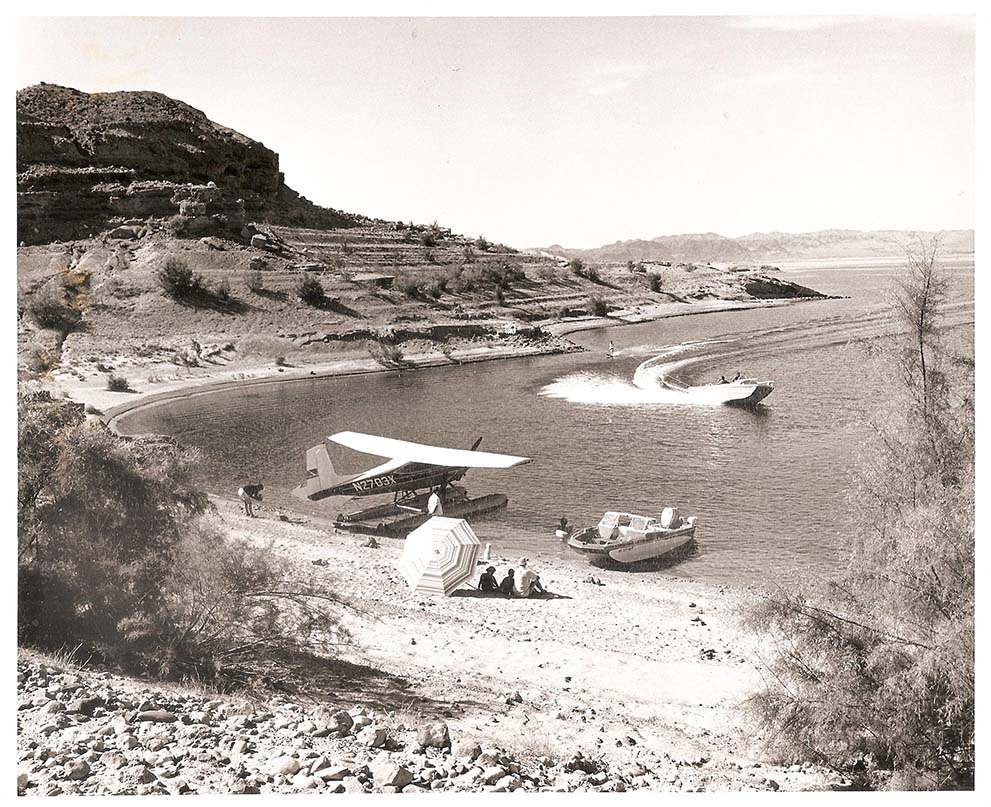 We must all be vigilant, even in the Desert !
CHECK OUT THE USCG AMERICAS WATERWAY WATCH PROGRAM
---
Thank you for inquiring about how to become a member of the United States Coast Guard Auxiliary. Because the job we do is often sensitive and could involve national security issues, Coast Guard Auxiliary applicants receive security and background checks as a routine part of the membership process.
To receive more information from a flotilla near you, please complete the form on the link below, or visit the flotilla during their monthly meeting.
.
FOR MORE INFORMATION
http://join.cgaux.org/gouscgaux.php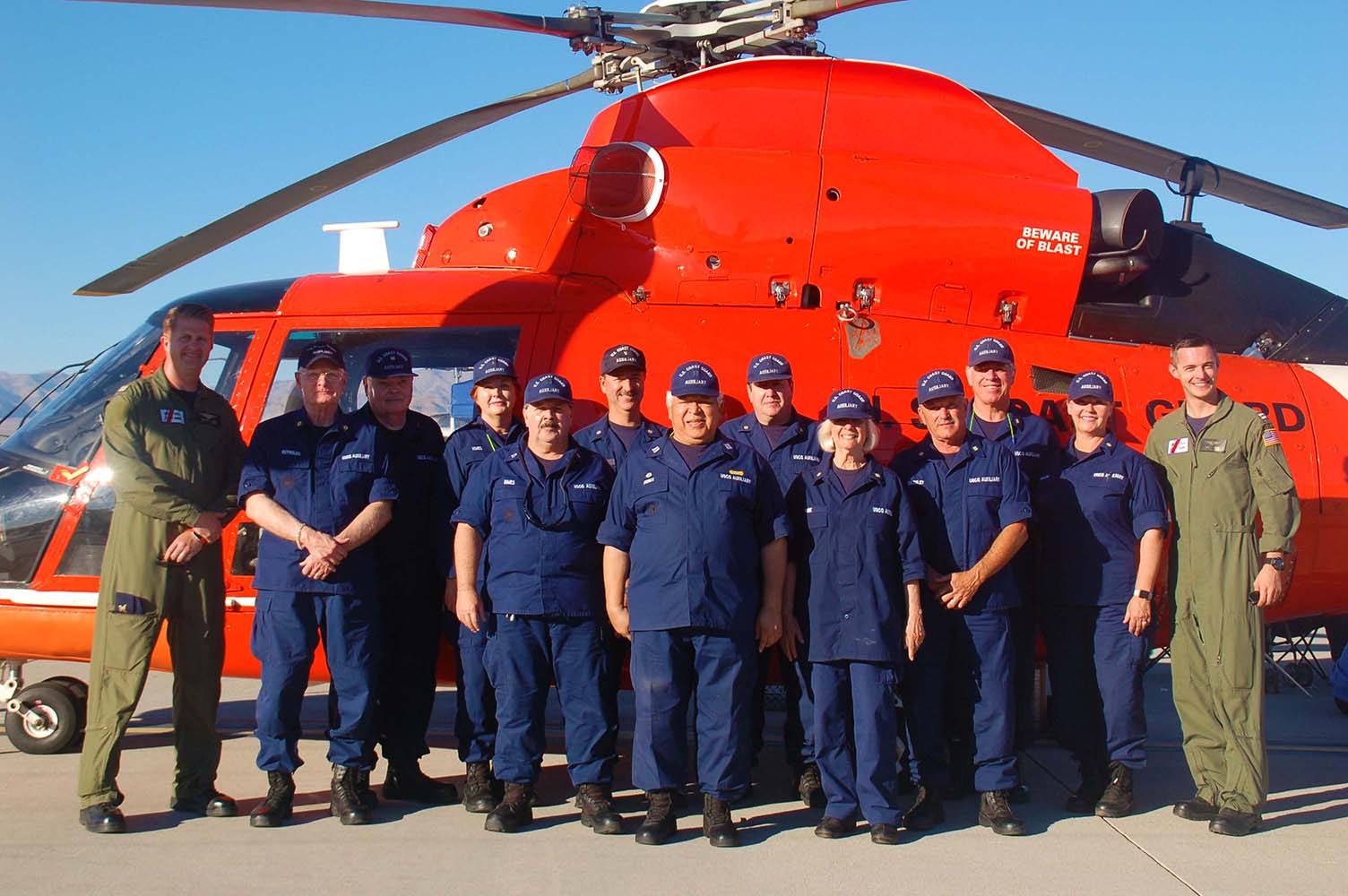 US COAST GUARD FLOTILLA 96 AND 95 TEAM UP AT AVIATION NATION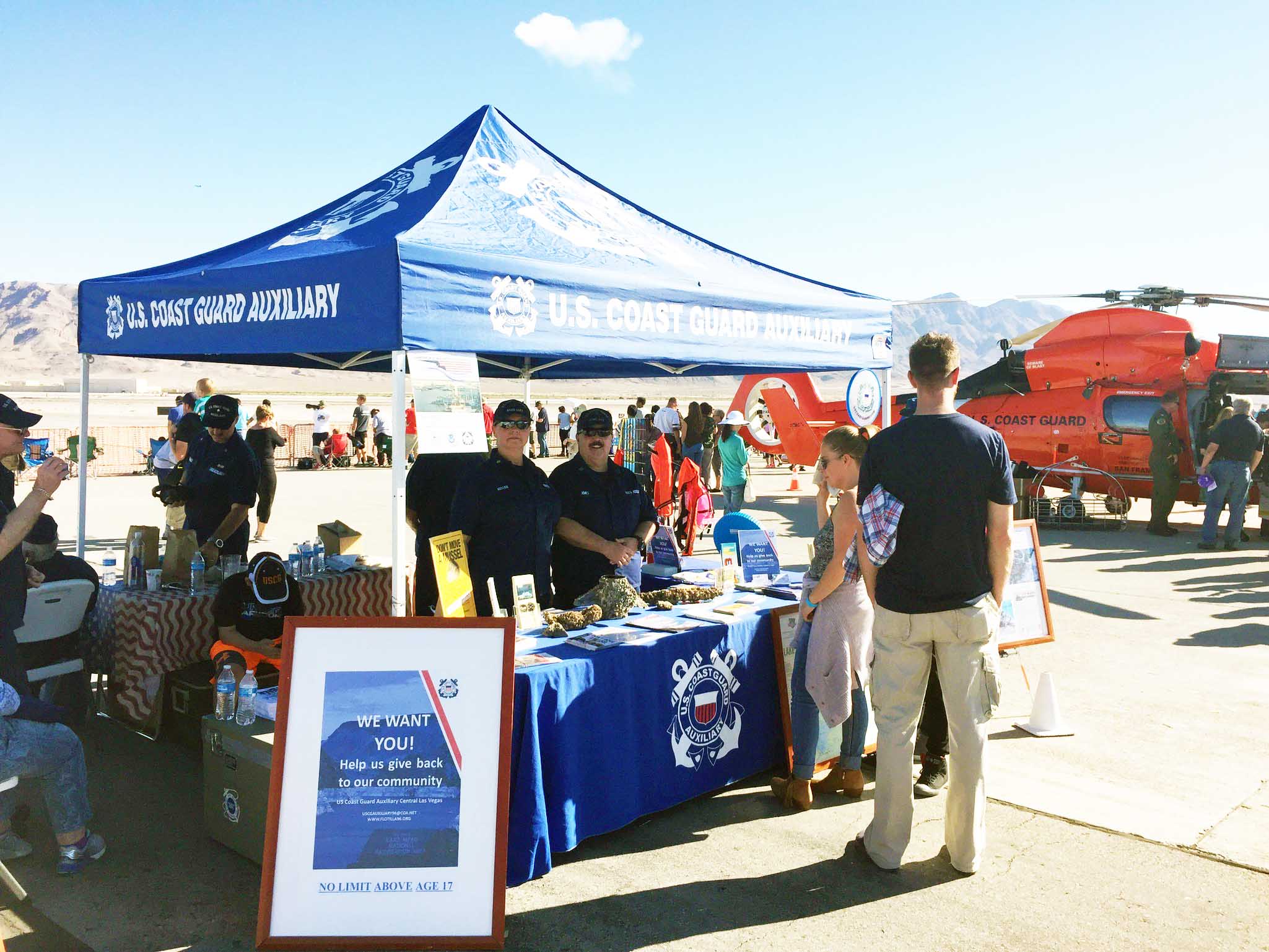 Nellis Air Force Base is proud to present to the Southern Nevada community the "75 Years of Airpower" air show and open house November 12th and 13th, 2016. Attendees will get to experience exciting aerial acts, an array of static displays from both the past and present, and have the chance to interact with the Airmen who carry out the Nellis mission. The Airmen at Nellis are excited for the chance to say "thank you" to the community for the incredible support they give our mission each day.
USCG Auxiliary Flotillas 95 and 96 teamed up to exhibit on the flight line for both days. We were The Coast Guard flew in a H-65 Helicopter from USCG Station San Francisco. Lt Isom and his crew displayed their aircraft along side of the USCG Auxiliary.