Welcome to the Flotilla 6-1, District 11SR Web Site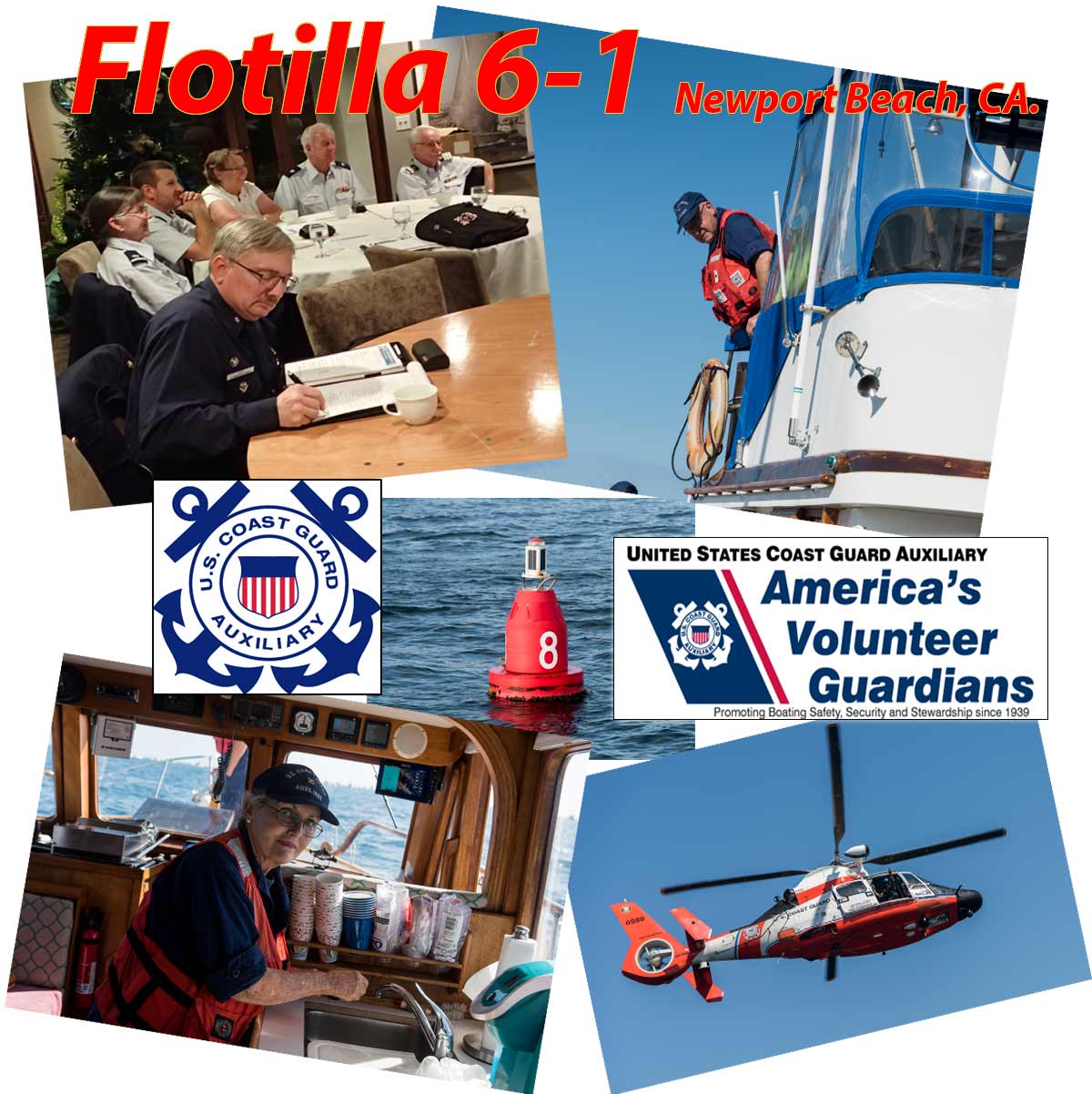 A

bout The Auxiliary
The U.S.Coast Guard Auxiliary is the uniformed, all-volunteer component of the United States Coast Guard. The Auxiliary was created by an Act of Congress in 1939, and has grown to over 32,000 members who daily support the Coast Guard in all its non-military and non-law-enforcement missions. We have members and units in all 50 states, Puerto Rico, The Virgin Islands, American Samoa and Guam.
The Auxiliary operates in
Safety and Security Patrols

Search and Rescue

Mass Casualty or Disasters

Pollution Response and Patrols

Homeland Security

Recreational Boating Safety

Commercial Fishing and Vessel Exams

Platforms for Boarding Parties

Recruit for all service in the Coast Guard
In addition to the above, the U.S.Coast Guard Auxiliary operates in any mission as directed by the Commandant of the U.S. Coast Guard or Secretary of Homeland Security.
Our Mission
To promote and improve Recreational Boating Safety

To provide trained crews and facilities to augment the Coast Guard and enhance safety and security of our ports, waterways and coastal regions.

To support Coast Guard operational, administrative and logistical requirements.
"Semper Paratus"