Welcome to the Division 6, District 11SR Web Site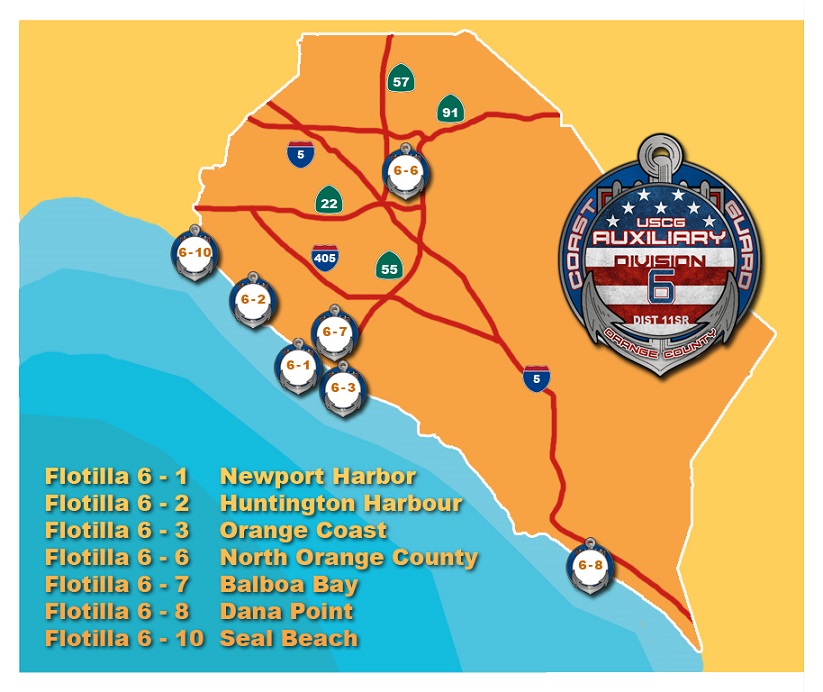 To visit our flotillas, go to "Flotillas" link in left column.
Who We Are
Since 1939, the men and women of the United States Coast Guard Auxiliary have volunteered millions of hours in support of the U.S. Coast Guard and the recreational boating public. We are the uniformed civilian volunteer arm of the Coast Guard in Orange County, California.

Our Missions
Recreational Boating Safety - consisting of our many boating safety classes, providing free vessel safety checks and performing safety patrols on land, water and in the air.
Support of Maritime Homeland Security and other maritime safety challenges that have emerged over the years in support of the U.S. Coast Guard.