Recent Flotilla Awards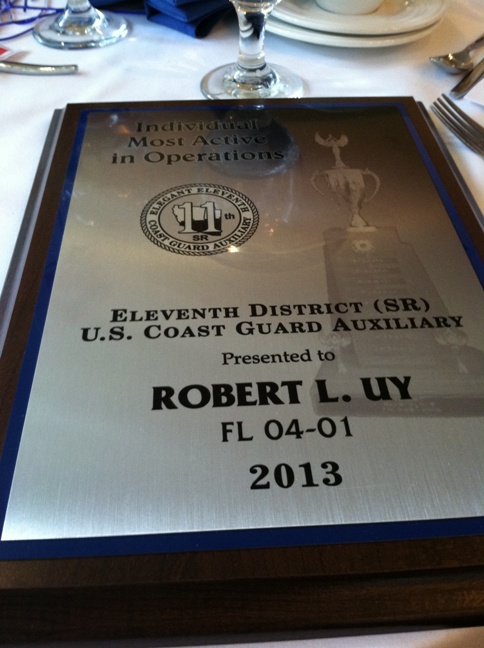 Congratulations to our very own Robert Uy VFC for this highly regarded and well deserved award.

2013 Excellence Award for the Sea Hawk
Its official !!! The Sea hawk and its dedicated crew lead by Coxswain Robert Uy, received the well deserved 2013 Excellence Award for their continued efforts in helping the boating community in our District.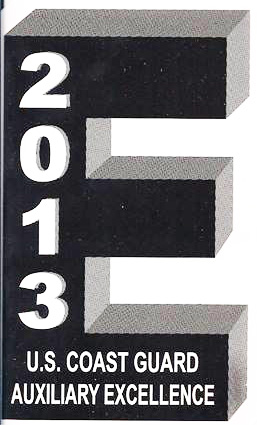 Coast Guard Sustained Auxiliary Service Award
We are proud to announce that our very own Eric S. Williams has received a Coast Guard Sustained Auxiliary Service Award, given for his superior performance of duty for service in excess of 1,520 cumulative hours.
His expertise and dedication to duty, are continued assets to those members in training and a continued asset to our Flotilla 04-01. Congratulations Eric you have earned it!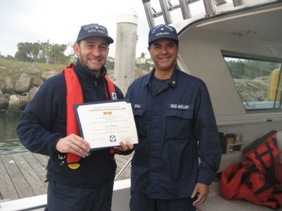 D-TRAIN Conference Award
During the recent Eleventh South District Conference D-TRAIN in January, the prestigious Individual Most Active in Operations for 2012 Award was given to our 2013 Flotilla Vice Commander Mr. Robert L. Uy, Coxswain and owner of the USCG Auxiliary Facility the Seahawk.