Welcome to the Flotilla 39-4, District 9WR Web Site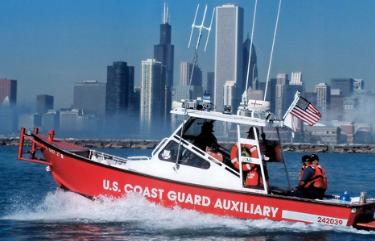 Who We Are ...

The Coast Guard Auxiliary is the civilian, non-military component of the Coast Guard team, created by an act of Congress in 1939.

The U.S. Coast Guard Auxiliary Flotilla 39-4 serves the north shore of Chicago.

Flotilla 39-4 is one of the largest flotillas in 9th Western District, and is very active in operations.
We provide public educational programs, vessel safety checks, and assist the U.S. Coast Guard in non-law enforcement programs such as safety patrols, search and rescue, and marine environmental protection.

Individuals or groups interested in recreational boating safety are invited to take advantage of our educational programs, free vessel safety checks or even explore becoming a member of our flotilla.