Welcome to the Division 37, District 9WR Web Site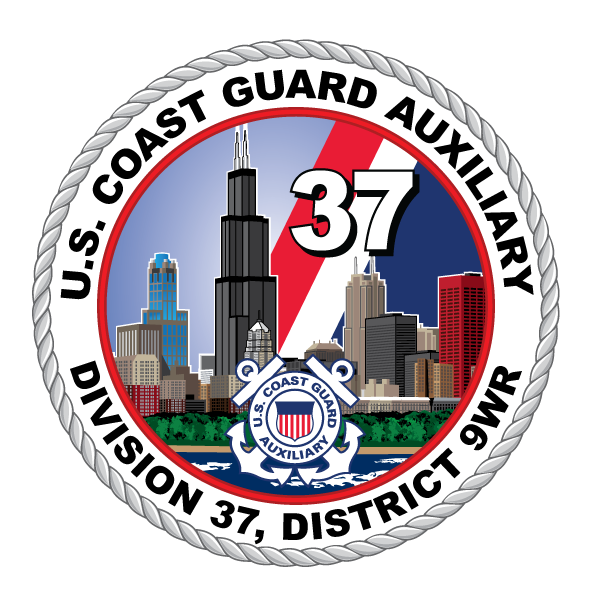 Division 37 holds its meeting at 7:30 p.m. on the first Tuesday of the
month at the USCG Marine Safety Unit Chicago Office

555 Plainfield Rd. Suite A
Willowbrook, IL 60527

As volunteer members of the Coast Guard Auxiliary, our major functions include:
Public Education

Vessel Examinations

Marine Safety Patrols
Most of our members are active in all of these areas.
Other activities available include:
Aids to Navigation Verification

Coxswain and Boat Crew Training

Instructor Training

Search and Rescue
We invite you to attend our Flotilla meetings and welcome your involvement at any level. You'll meet new friends and begin an adventure of a lifetime as you train with an energetic group working together as a team to promote boating safety and protect our waters assisting the United States Coast Guard.
---