Flotilla 35-9 Member Training
^ (Please click on the line above for a PDF of the Training Calendar) ^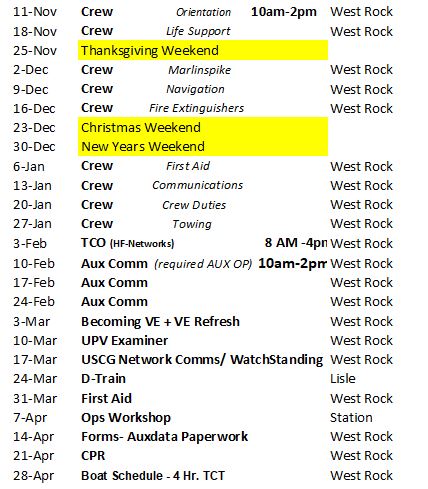 ------------------------------------------------------------------------------------------------
Auxiliary Mandated Training (AUXMT)
NOTE: The mandated training website has been updated including a direct link to the self-certification options. This added the use of NTC as a way to self- certify with automatic AUXDATA entry. This should eliminate any questions about where to find the form or how to self-certify.

Auxiliary Mandated Training (AUXMT) :
http://wow.uscgaux.info/content.php?unit=T-DEPT&category=auxmt

---
This website provides practice and drill on CG-Aux subjects
from Commodore Mike...
---
DIRECTIONS to the MEAD-WESTVACO CENTER:
The Mead-Westvaco Center is located at 1450 East 98th Street in Chicago, IL.
Enter on 95th Street, just west of Stony Island,
Turn on Dorchester and go South to 98th St., turn left,
and look for parked Auxiliary member vehicles.
Contact Jim Bell or other members with any questions.
Links for more detailed directions:
Printable Directions from the Chicago Area to the West Rock (Mead) Training Facility
Map of 95th Street - Calumet Station to the West Rock (Mead) Training Facility
Google Directions - Calumet Station to the West Road (Mead) Training Facility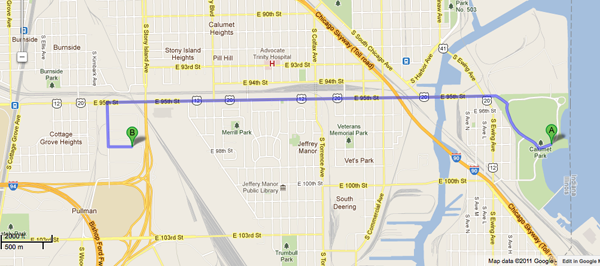 Interested students should get ask their Flotilla Materials Officer to order their study manuals ASAP.

M-FIELD TRAINING OPPORTUNITIES AVAILABLE
Marine Sciences Auxiliary Trident Program: descriptions of the programs and links to on-line training and PQS (personal qualification standards) tasks http://pdept.cgaux.org/TridentMain.htm

PREVENTION OUTREACH AND AMERICA'S WATERWAY WATCH
http://pdept.cgaux.org/PreventionOutreachActivities.htm