Action & Awareness: Your Local Auxiliary at Work
CG Aux Marine Ops Missions
Posted by: TJ Jenney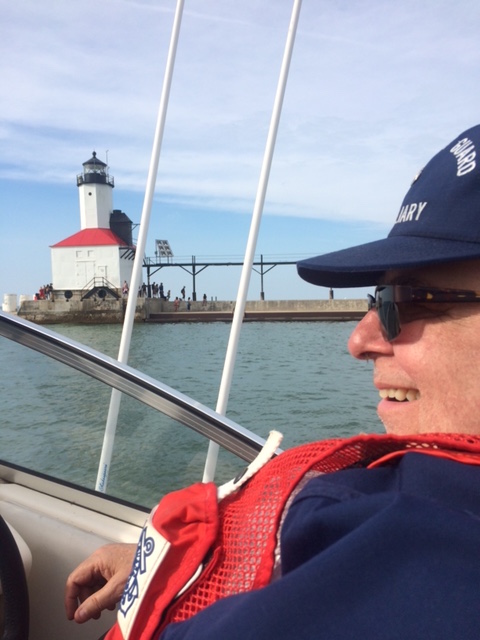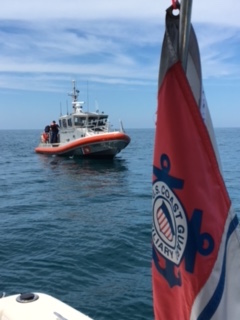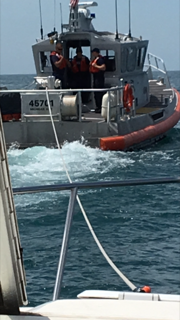 Coast Guard SAR Helo
Posted by: TJ Jenney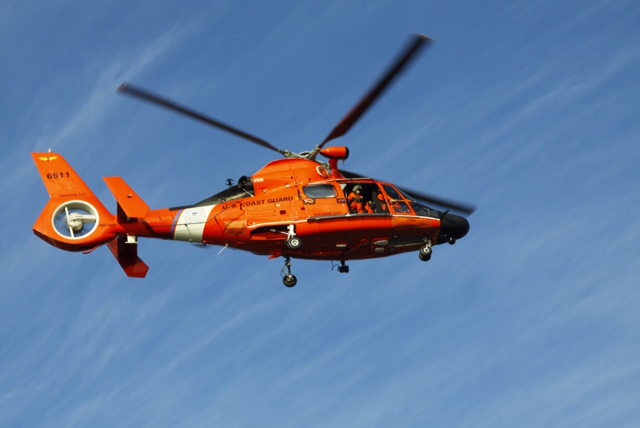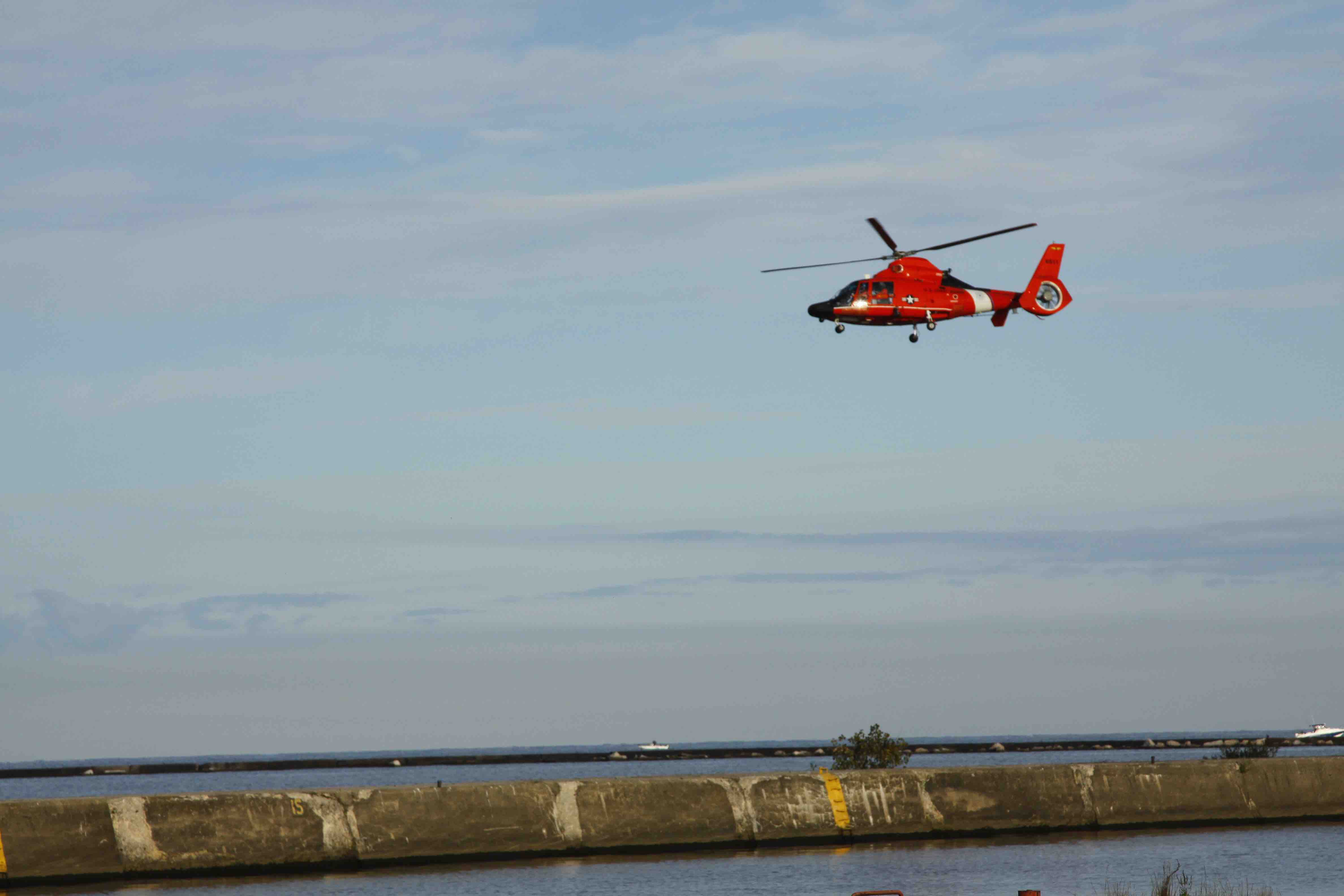 Coast Guard SAR Helo operations take place off Station Michigan City. Coast Guard Active Duty, Reserve and Auxiliary work together to support the best Search and Rescue water operations in the world.

Coast Guard Aux Night Ops
Posted by: TJ Jenney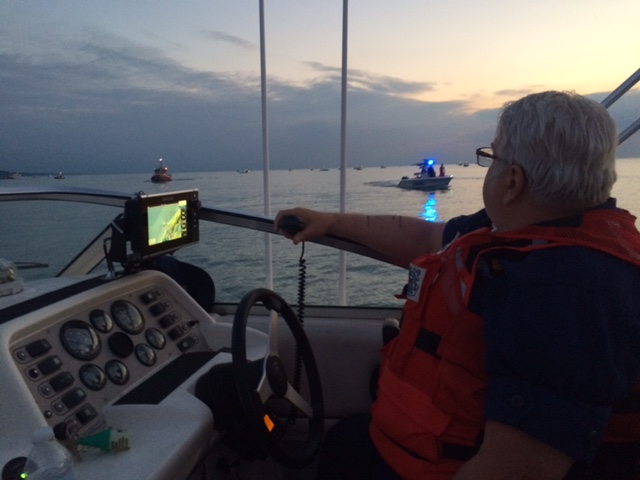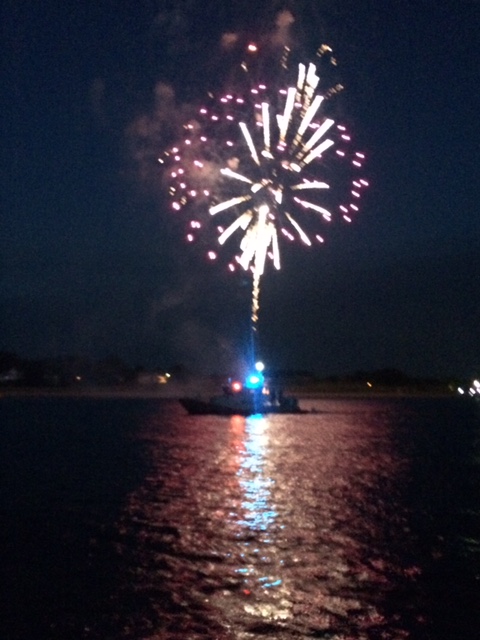 Vessel Exams Make Boating Safer
Posted by: TJ Jenney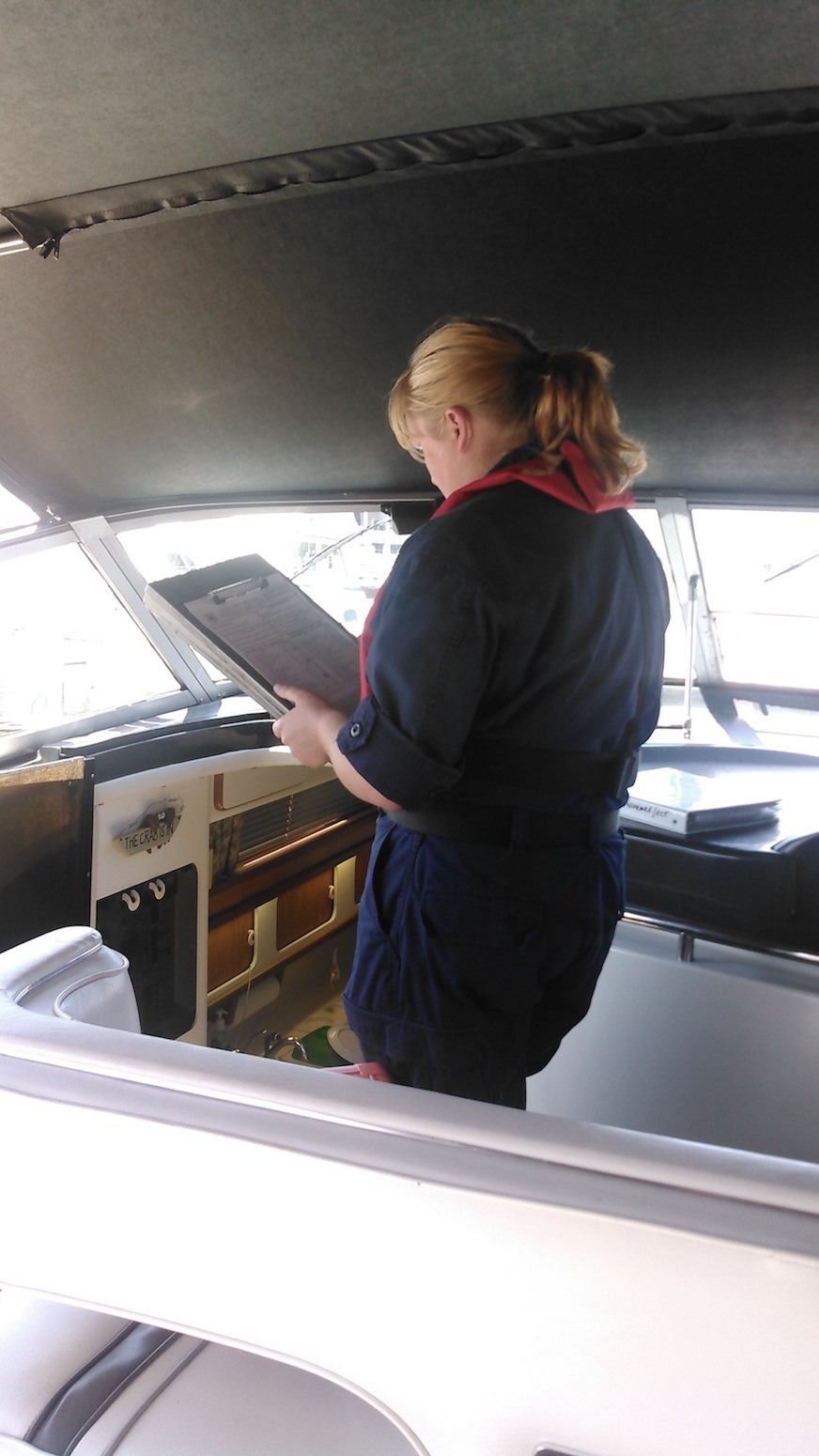 CG Aux member Hanna Hayes performing her first Vessel Exam. Auxiliary members must qualify to be a certified VSE by taking a course and passing an online test as well as performing 5 VE's as a trainee.

Vessel exams make boating safer and can save lives. CG Station Michigan City has had the highest number of VE's in the St Joseph Division for several years.
Our thanks to everyone for their dedication and teamwork!

Join the Unites States Coast Guard Auxiliary
Posted by: TJ Jenney
Station Michigan City Auxiliary 33-02
Station Michigan City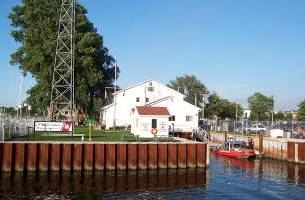 Located at the mouth of Trail Creek and in operation since 1888, Coast Guard Station Michigan City is the sole Lake Michigan unit in Indiana. The Indiana lakeshore boasts sandy beaches and soaring sand dunes that have for generations drawn boaters and beachgoers to its shores. To the west of Michigan City, the Indiana Dunes National Lakeshore covers more than 15,000 acres of the majestic sand mounds and is one of the more popular tourist attractions. West of the dunes is the International Port of Indiana at Burns Harbor, one of the largest and most modern commercial shipping ports on the Great Lakes. The Station Michigan City area of operations also extends northeast into Michigan waters and includes the charming harbor of New Buffalo.
The USCG Auxiliary at a Glance
The USCG Auxiliary at a Glance
Average Day in the Coast Guard Auxiliary
Completes 62.5 safety patrols
Completes 6.2 regatta patrols
Performs 10.2 vessel assists
Assists 28 people
Saves 1 life
Saves $341,290 in property
Participates in 100 operational support missions
Participates in 48.7 administrative support missions
Completes 13.4 recruiting support missions
Educates 369 people on boating safety
Performs 299 vessel safety checks
Attends 70 public affairs functions
General Dempsey, Chairman Joint Chief of Staff, Sings Salute to Coast Guard