PWC Boater Certification
Boaters Safety Cert.
Safe Boaters Class

Remember that boaters 14 years of age or older, and born after December 31, 1978, may operate a PWC (Personal Water Craft) legally only if they have obtained a boating safety certificate.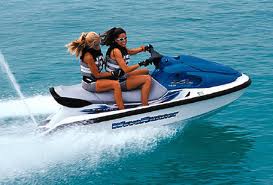 The US Coast Guard Auxiliary in Alpena would like you to know that we are offering the DNR safe boating course a limited
number of times due to the boating season. You may pick up a safe boaters study guide from US Coast Guard Station Alpena or simply click the link below. For your benefit, the US Coast Guard Auxiliary will be administering the exam at no cost.

Michigan Boaters Safety License Study Information


Simply click on the link below and it will bring you to a new web page.
After reading each page, look at the bottom of the screen you will see a button which says:
Go to Next Page>
Click that and it will take you through the pages of book.
Helpful advice:
Make sure you study the information before showing up to take the exam on the scheduled day.
When you believe you are ready to take the exam, call the U.S. Coast Guard Station Alpena and schedule an appointment

(989) 356-1656.

The next Safe Boaters Class will be July 12th, 10 - 5 pm for more information or to register early call U.S. Coast Guard Station Alpena (989) 356-1656. The best time to call would be between 8am and 4pm or you can leave a brief voice message with your Question, Name and Number where you can be reached.