Underway Training
Underway Training At Station Alpena
Flotilla 26-04 maintains an active training program to ensure that all members are always ready for an emergency or assistance call on the waters of Lake Huron.
Station Alpena's 25-foot Defender Class vessel: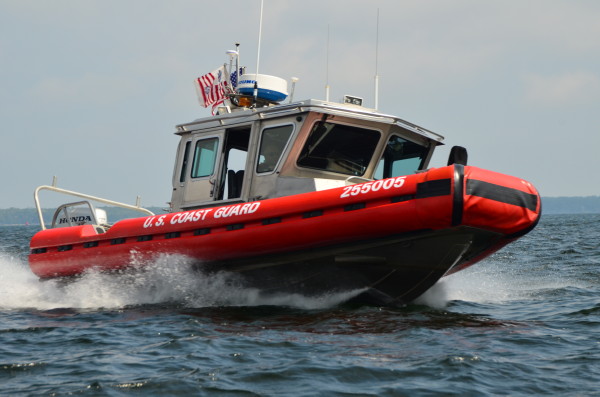 Underway in the challenging seas of Lake Huron: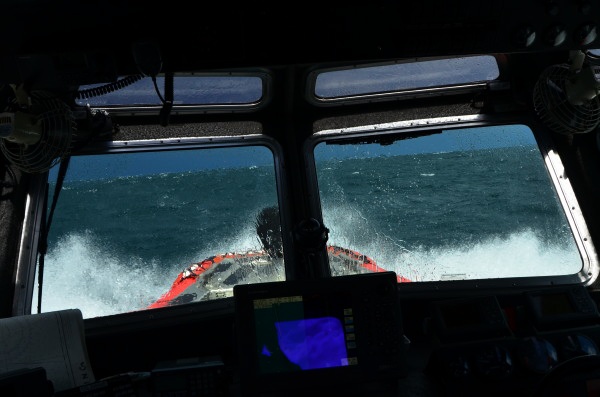 Practicing "man overboard" drills with "Oscar," our mannequin who frequently vonunteers to get wet: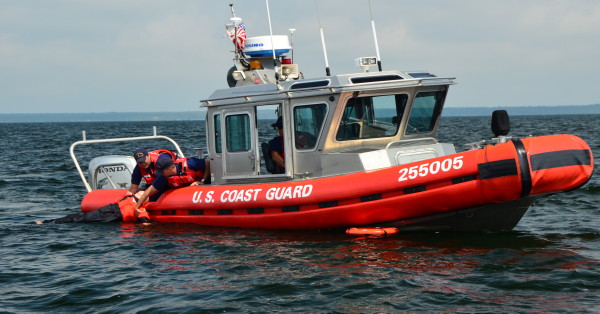 Operations Officer Barry Buchholz at the helm of CG255005: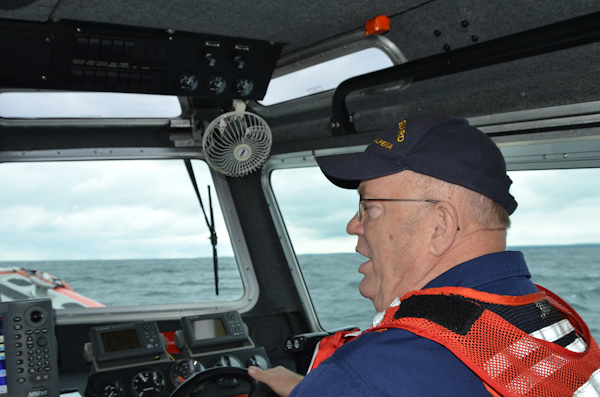 Air Operations:
In addition to the boat operations conducted by Station Alpena, many of the Flotilla's members are also active in the air. Auxiliarist Bob Currier's most recent plane was a float plane used for air patrols and search and rescue operations around the Great Lakes.
Matt Mousseau prepares the plane for an upcoming mission: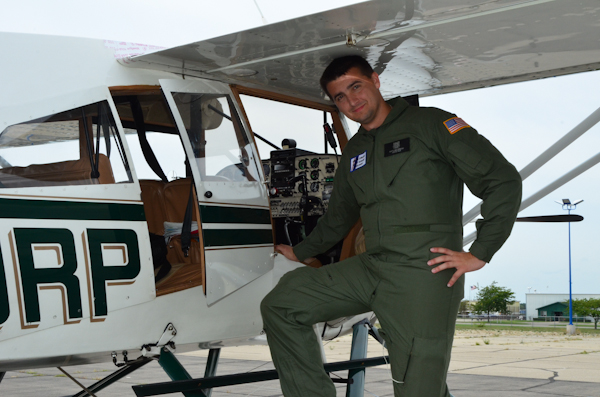 Pilot Bob Currier (center) and crew members Matt Mousseau (right) and Jeff Carrier (left) are shown next to one of the Coast Guard helos on the flight line at Coast Guard Air Station Traverse City during a training mission conducted with the Coast Guard.