Welcome to the Flotilla 24-1, District 9CR Web Site
Flotilla 24-1 in Bay City, Michigan
Welcome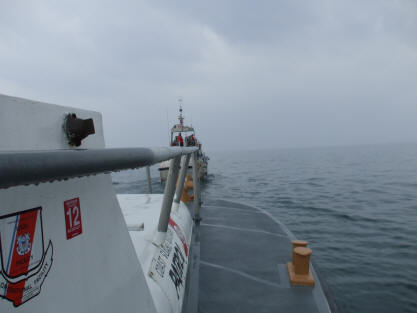 Our Flotilla is based in the Bay City, Michigan area.
We operate out of the United States Coast Guard Station Saginaw River and serve the
boating public in and around the Saginaw Bay region.

The purpose of the U.S. Coast Guard Auxiliary (CGAUX) is to assist the Coast Guard to:

Promote safety and to effect rescues on and over the high seas and on navigable waters.

Foster a wider knowledge of, and better compliance with, the laws, rules, and regulations governing the operation of motorboats and yachts and to facilitate other operations of the Coast Guard.

Our monthly meetings are on the second Monday of the month and are at the US Coast Guard Station in Bay City, MI. Send us an email if you would like to attend.

Find us on Facebook to keep updated on what's happening.
Contact Webmaster