Register for Safe Boating Classes
USCG Auxiliary Safe Boating Class: Saturday, June 23rd, 2018
Register and Pay for your ABS Course Today!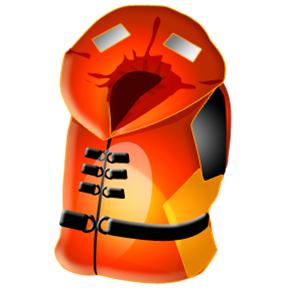 The
About Boating Safely
(ABS) course is very popular and each session fills up quickly. To make sure you have a seat, please follow this easy registration process.
Step 1: Enroll by selecting the number of people in your group, and the Session Date below. Include your name, phone number and e-mail in the text box provided.
Step 2:
Make your payment
though PayPal/Credit Card to "lock-in" your reservation.
Only by completing these 2 steps can you ensure that your reservation will not be given to someone else.
NOTE: If you prefer to pay by Cash/Check please use the contact below to register manually.

Contact:

Jim Robertson, Staff Officer
jamesfrobertson@comcast.net
Voicemail: 517-974-2709

lansingflotilla@gmail.com
Voice Mail: (517) 258-0311

Course Cost:

$20.00/person Payable in Advance via PayPal/Credit Card

Comments:

Date: Saturday, June 23rd, 2018 9am to 5pm

Location: Township Hall- Crystal Lake
217 W Park , Crystal, MI 48818


What to Expect and What to Bring:

This is a complete course on responsible boating. Attendees will receive all instructional materials. Please bring a pen or pencil for note taking.

About Lunch:

The time requirements for completion of this course deem it necessary for all attendees to bring and consume their individual lunch during class time. Participants are responsible for their own food/lunch, snacks and beverages.

Reservations are Required. Children under the age of 16 should be accompanied by a responsible adult.
Enroll and Make your Payment Here to Confirm Your Reservation
Refund Policy: As these classes are always full often with waiting lists, and as a courtesy to others attempting to register please let us know if you need to cancel or change sessions at least 72 hours prior to class. No refunds will be issued after 72 hours prior to the class.

Minimum Class Size is 10. If there are not 10 registrations by the Wednesday prior to the class date, registrants will be contacted and refunds will be issued.