Welcome to the Flotilla 20-11, District 9CR Web Site
Our flotilla operates from USCG Station St. Clair Shores in St. Clair Shores, MI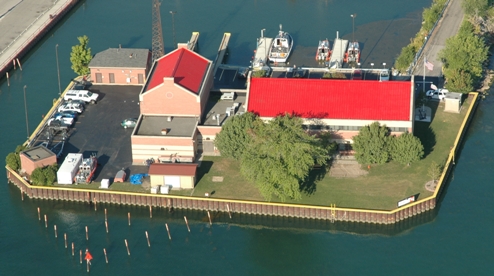 The United States Coast Guard Auxiliary, the uniformed civilian, volunteer Component of Team Coast Guard assists the active duty Coast Guard in all of its varied missions, except for military and direct law enforcement. These men and women can be found on the nation's waterways, in the air, in classrooms and on the dock, performing Search and Rescue, Maritime Domain Awareness patrols, safety patrols, vessel safety checks and public education.
The United States Coast Guard Auxiliary was founded in 1939 by an Act of Congress as the U.S. Coast Guard Reserve and re-designated the Auxiliary in 1941. Its over 31,000 members contribute millions of hours annually in support of Coast Guard missions.
The Auxiliary operates in:
Safety and Security Patrols

Mass Casualty or Disasters

Pollution Response & Patrols

Recreational Boating Safety

Commercial Fishing and Vessel Exams

Platforms for Boarding Parties

Recruit for all service in the Coast Guard
In addition to the above, the U.S. Coast Guard Auxiliary operates in any mission as directed by the Commandant of the U.S. Coast Guard or Secretary of Homeland Security.

For information on membership in the U.S Coast Guard Auxiliary and Flotilla 20-11 please contact: Joe Roskoski of Rochester, Michigan at joeroskoski@yahoo.com or (248) 872-4250