Welcome to the Flotilla 16-6, District 8WR Web Site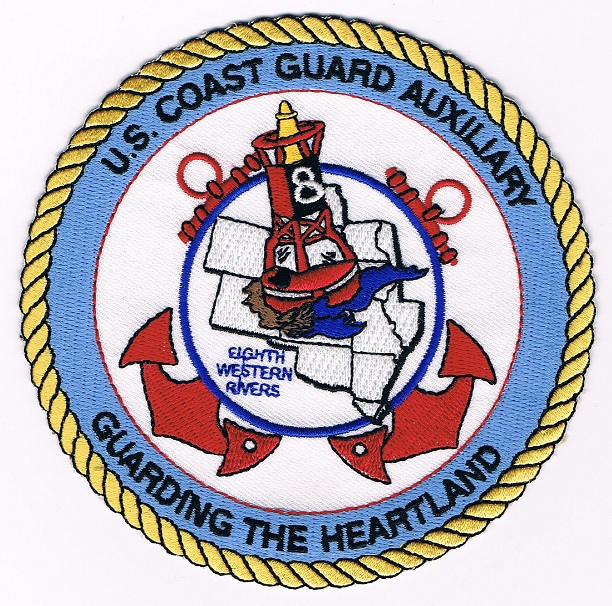 Flotilla 16-6 is the Oklahoma City Auxiliary branch of the 8 Western Rivers District of the U.S. Coast Guard. Located in central Oklahoma, Flotilla 16-6 has many rich bodies of water to utilize for training and to monitor for assistance to State, Local and Federal agencies. Oklahoma City alone has 3 large lakes; Lake Stanley Draper, Lake Overholser, and Lake Hefner, all within the city limits. Bordering area water systems include Lake Arcadia, Lake Thunderbird, and the Canadian River system. Currently, the Canadian River has undergone a major construction project to change it from a moderate stream under normal conditions to a navigable waterway. The part of the river which flows directly through Oklahoma City has been renamed the "Oklahoma River".
Flotilla 16-6 is very active in their area of responsibility. The flotilla holds monthly meetings for its members. Other exposure to the public is through boating education courses and vessel safety checks.
The main public education class that is taught is Boat Oklahoma. This is the Oklahoma Lake Patrol's boating safety course that is taught free to the public. This class covers such topics as types of boats, trailering, navigation rules, boating emergencies and other water activities. Local media is also enlisted to get the news out when this class is offered.
Vessel safety checks are conducted as necessary, both scheduled and when requested. These safety checks are done on boats to make sure the boats are in good working order and have the necessary equipment so as to allow the owner to have an enjoyable boating outing.