Welcome to the Flotilla 7-2, District 8ER Web Site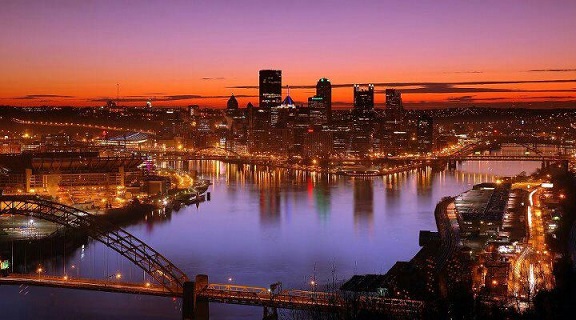 Welcome to the Home Page of the Port of Pittsburgh Flotilla 72 .
We are located in the Inland Port of Pittsburgh. The Flotilla is over 50 members strong and an active force multiplier for the Coast Guard Marine Safety Unit Pittsburgh. The Four Cornerstones of Flotilla 72 and the Auxiliary are Member Services, Operations and Marine Safety, Recreational Boating Safety and Fellowship. The Flotilla meets the second Monday of each month at the Coast Guard Cutter OSAGE Station in Sewickley, PA.
Flotilla 72 was the first chartered Coast Guard Auxiliary Flotilla in the Port of Pittsburgh in 1958. Our membership is well dispersed throughout the Pittsburgh area with several members residing in Morgantown, WV, Canonsburg, Kittanning, as well as a strong contingent from Beaver County, Pennsylvania. The members operate Auxiliary Facility vessels on all three rivers in the port and conduct Safety Patrols and augment the Coast Guard Marine Safety Unit Pittsburgh missions when called upon. The flotilla has an extensive and active public outreach program as well as a trained and certified vessel exam team. Flotilla 72 has a cadre of well trained and qualified member training officers offering on hand senior mentor guidance to new members.
New members are always welcome. There are a multitude of free learning opportunities in both Operational and Support missions. To learn more concerning enrollment in the United States Coast Guard Auxiliary and Flotilla 72, please contact the Flotilla Commander who will have answers for your questions. We are looking forward to welcoming you aboard!