Welcome to the Flotilla 8-11, District 8CR Web Site
From the Commander's Desk
On behalf of the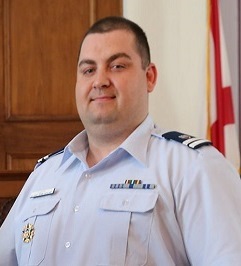 members of Flotilla 8-11, North Alabama, I would like to welcome you to our website. Most likely you have found or been directed to this website in your search to learn more about boating safety, the USCG, or the Auxiliary. Whatever the reason, I'm glad that you are here. Please take the time to explore all the sections and links available, as you will find valuable information regarding boating safety, boater's information, and the various programs and opportunities of volunteer service with the Coast Guard Auxiliary. The Coast Guard Auxiliary offers a wide variety of programs and services to the local community including public education classes, free Vessel Safety Checks and boating safety tips. You'll find our members in all areas of the community, promoting Boater Safety. In addition, you may encounter our operational facilities patrolling the area waters of Smith Lake or the Black Warrior River from Bankhead Lock and Dam to the Heads of Navigation offering assistance and friendly advice.
We are always looking for new members to join us and share in the opportunity for volunteer service as a uniformed civilian volunteer with Team Coast Guard. Roughly 32,000 members strong, the Auxiliary is a useful and valuable force multiplier for the missions and programs of the U.S. Coast Guard and the Department of Homeland Security. An added benefit of membership is the friendship and fellowship you will experience in Flotilla 8-11.
I invite you to visit one of our monthly Flotilla meetings. Please feel free to contact me or any of the Flotilla Staff Officers for more information about the Coast Guard Auxiliary.
We look forward to meeting you.
Semper Paratus!
Todd Lett
Flotilla Commander
081-08-11
---