Weather Tips and Links
Weather Tips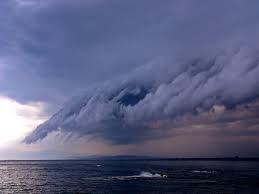 It is important to be aware of the weather conditions in your area, especially as a recreational boater. Listed below are some weather awareness tips and resources:
Boating Weather Tips
Pay close attention to the TV weather forecast and listen to detailed marine weather forecasts for your area on NOAA Weather Radio.

Take note of small boat cautionary statements, Small Craft Advisories, or Gale or Storm Warnings in the forecasts.

Watch for signs of approaching storms. D

ark, threatening clouds may foretell a squall or thunderstorm, and static on your radio may indicate approaching thunderstorms.

If a thunderstorm is approaching, head for shore if possible. Get out of your boat and away from the water. Find shelter immediately.


General Weather Resources