Boating Safety Tips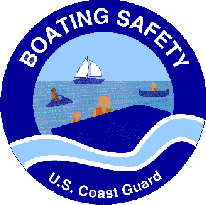 Before you leave for an adventure on the water, familiarize yourself with some basic safe boating tips.
Consider taking a boater education course.

Be familiar with the maritime laws of your state.

Before you leave, create a

float plan

and leave it with a dependable person.

Read the owner's manual for your vessel.

Make sure each passenger wears a personal flotation device (PFD). Children under the age of 13

must wear a PFD.

Drink plenty of water; avoid consuming alcohol.

Operate at a safe speed.

Be aware of your surroundings. Stay to the right of oncoming vessels.

Make sure you have a horn or whistle readily available

Have a passenger serve as a lookout.

Make sure you have a fire extinguisher and first-aid kit on board your vessel.