Welcome to the Flotilla 5-3, District 8CR Web Site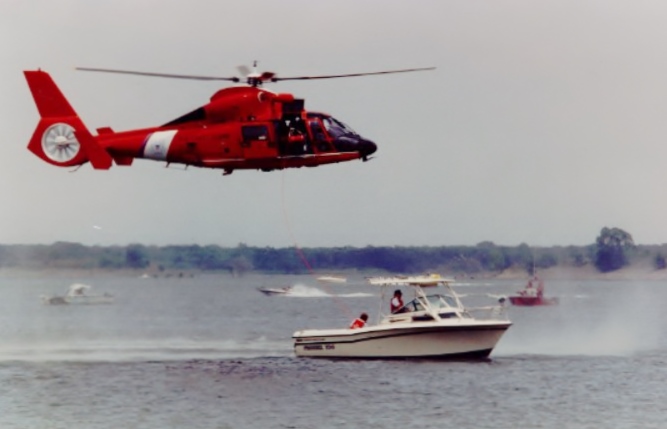 Flotilla 05-03 is an active United States Coast Guard Auxiliary unit in the 8th District Coastal Region. Our primary Area of Operations is Lake Lewisville. Lake Lewisville is a 29,592 acre lake which is located on the Elm Fork of the Trinity River, near Lewisville just north of Dallas off Interstate 35E. Lake Lewisville reaches a depth of 67 feet at normal elevation and has generally murky water clarity with the water level fluctuation anywhere from 4 to 8 feet annually in normal years. Average depth of Lake Lewisville is about 25 feet deep at normal elevation.
Flotilla 05-03 regularly conducts safety patrols, looking for boaters in need of assistance, and maintains a Waterway Watch to identify suspicious activities that may indicate threats to our Homeland Security.
Flotilla 05-03 routinely provides vessel safety checks, safe boating courses, lake patrols, and search and rescue operations.
Flotilla 05-03 invites you to check out the great opportunities we have to offer including Boating Safety, Public Education, Vessel Examinations, Communications, Marine Dealer Visits and Auxiliary Membership opportunities.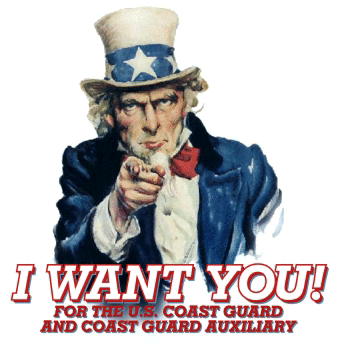 Are you interested in joining the Coast Guard Auxiliary and need more information. Contact our Flotilla Staff Officer of Human Resources John Mittvick at 815-739-2931 or email him at mittvick@yahoo.com.
We look forward to speaking with you!
Photographs/Illustrations Disclaimer
All digital photographs on this site have been processed to meet presentation and bandwidth requirements and should be considered illustrations unless otherwise noted.