Welcome to the Division 1, District 8CR Web Site
Welcome to the US Coast Guard Auxiliary Division One's web site and thank you for taking the time to view it. We serve the public from St. Marks, FL as an eastern boundary to the Florida/ Alabama state line to the west including parts of southern Alabama and Georgia.

The Auxiliary is a uniformed, volunteer organization that has over 30,000 members nationally with two hundred of those members serving in our division. Our primary mission is to provide and support safe boating through providing information to the boating public.

We do this through offering safe boating classes, complimentary vessel examinations and information displays. These displays may be found at marinas, boat dealerships, marine parts stores and other locations where the boating public can be found in our area.

For our members, we offer advanced seamanship training and other opportunities to increase their boating skills. Furthermore, we act as a force multiplier for the U. S. Coast Guard by serving as radio watch-standers, performing marine and safety patrols, assistance with search and rescue missions and various other operations or administrative tasks. We live by the USCG Auxiliary's core valves of
HONOR, RESPECT
and
DEVOTION TO DUTY
. Fellowship, our forth cornerstone, plays an important role with the way this organization interact with one another.
Many of our members come from different backgrounds allowing us to utilize various skill sets, talents and experiences to this organization. Some of our members join with little or no boating experience, while others are seasoned licensed Captains. We have retired military members and members with no military experience but a common denominator that all members have is their love for country, love of the water and a desire to serve the public in having a safe and enjoyable boating experience.
To our members, this is your site to use in finding valuable information about your division. We are always improving or updating this information, so if you find something that needs to be updated or added, please let our SO-CS, Duane Treadon know what adjustments should be made. With your help we can make this site even more informative and useful.
On a personal note, I would like to thank our members for your support and confidence in re-electing me as your 2015 Division Commander. Our goal is to strengthen our resources and training even more next year. This will require teamwork between all our flotillas and members. Please let me know if there is anything I can do to better serve our division.
Semper Paratus,
(Always Ready)
THOMAS J DEL BELLO
Division Commander D8CR-01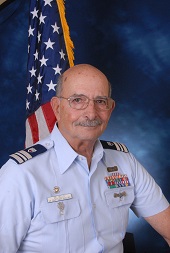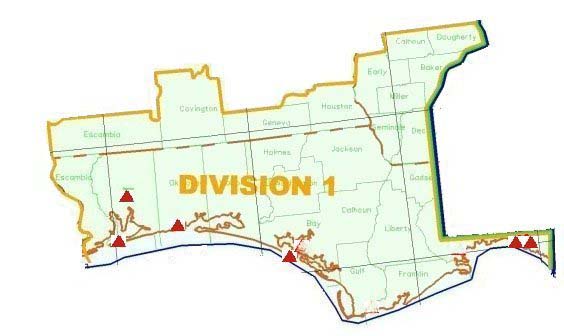 Photographs/Illustrations Disclaimer
All digital photographs on this site have been processed to meet presentation and bandwidth requirements and should be considered illustrations unless otherwise noted.