Welcome to the Division 1, District 8CR Web Site
Honor – Respect – Devotion to Duty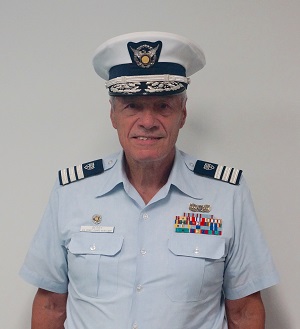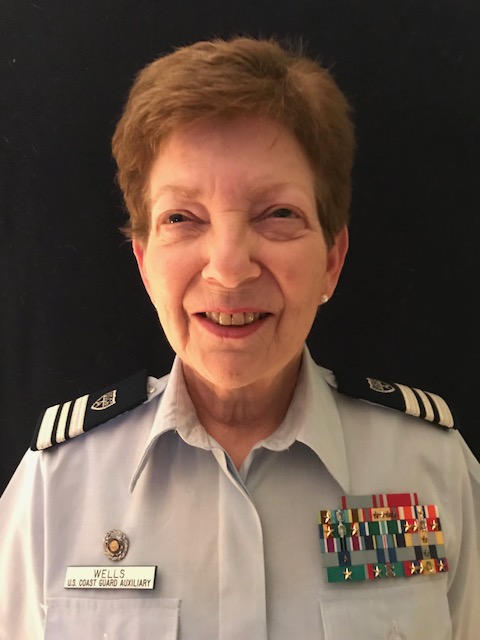 Div Commander Dan Berry Div Vice Commander Barbara Wells
Welcome to the US Coast Guard Auxiliary Division One, ot the 8th Coastal Region, serving the entire Florida panhandle, southwest Georgia, and Southeast Alabama. The division has units (called flotillas) all across the Florida Gulf Coast, with locations in Pensacola, Destin, Panama City Beach, and Apalachee Bay, which includes Tallahassee, Apalachicola, Carrabelle, Shell Point, and St Marks).
The division is made up of about 130 men and women who are committed to helping the Active Duty Coast Guard in promoting recreational boating safety, and assist the boating public by providing education, free vessel safety checks, and distributing educational materials in places frequented by the boating community.
Our members often work hand in hand with the Active Duty Coast Guard by standing radio watch, working with marine safety matters, updating charts, and assist in training exercises.
Members use their own boats to conduct on the water patrols for safety, search and rescue, verifying that aids to navigation are functioning properly, and providing safety zones around community events on or around our waterways.
All Coast Guard Auxiliary programs are conducted by the authority of the Coast Guard, who establish policies and procedures by which we operate, relative to each one. Members are provided training for and must meet qualification standards for most activities.
The Auxiliary is an all-volunteer force, authorized wear the uniform and perform all the functions of the active duty Coast Guard – except for law enforcement. Auxiliary members work side by side with the active duty, and are often only differentiated by the color of the insignia on their uniforms.
The Coast Guard auxiliary is an excellent organization for those willing and able to continue utilizing their time, experience, and knowledge after their working days (or hours) are completed.
Many of our members come from different backgrounds allowing us to utilize various skill sets, talents and experiences to this organization. Some of our members join with little or no boating experience, while others are seasoned licensed Captains or retired military. The common denominator for Auxiliary members is their love for country, love of the water and a desire to serve the public in having a safe and enjoyable boating experience.
Division Commander Dan Berry, and Vice Commander Barbara Wells encourage anyone interested in learning about the Coast Guard Auxiliary and our missions to contact one of our flotilla officers. Membership is open any persons 17 years old and up.
Locate a flotilla near you (list on left), and contact one of the flotilla officers to find out how you can become a part of our exciting and effective volunteer lifesaving team.
Now a word about boating Safety. "When you are on the water – Get A Life Jacket – Wear it – We do'

Semper Paratus (Always Ready)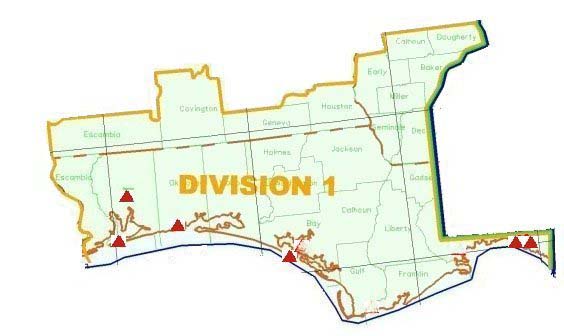 Photographs/Illustrations Disclaimer
All digital photographs on this site have been processed to meet presentation and bandwidth requirements and should be considered illustrations unless otherwise noted.