Welcome to the Division 15, District 7 Web Site
SERVING FLORIDA'S NATURE COAST
Commodore Judith Hudson - Guest Speaker

Division Board Meeting July 8, 2017 Featured Photos

Commodore Judith Hudson, Seventh District was the guest speaker at the Division 15 Board Meeting held in Homosassa, July 8, 2017. Her presentation included a overview of the District 7 Auxiliary Report followed by a question and answer session.



Commodore Hudson recognized the following Division Staff Officers.
Coast Guard Auxiliary photos by Robert A. Fabich, Sr.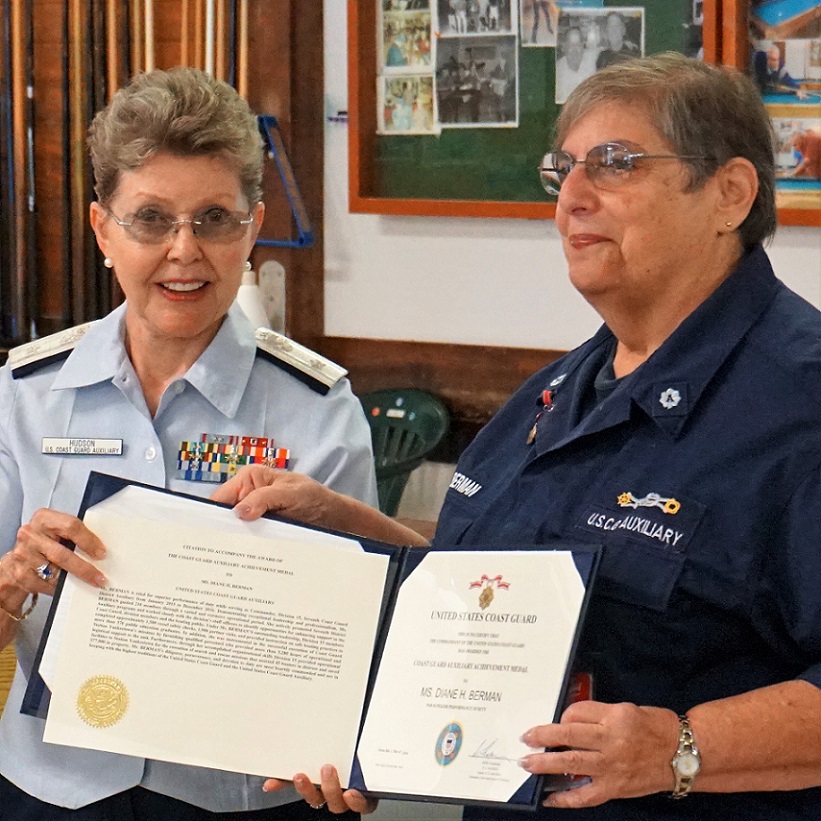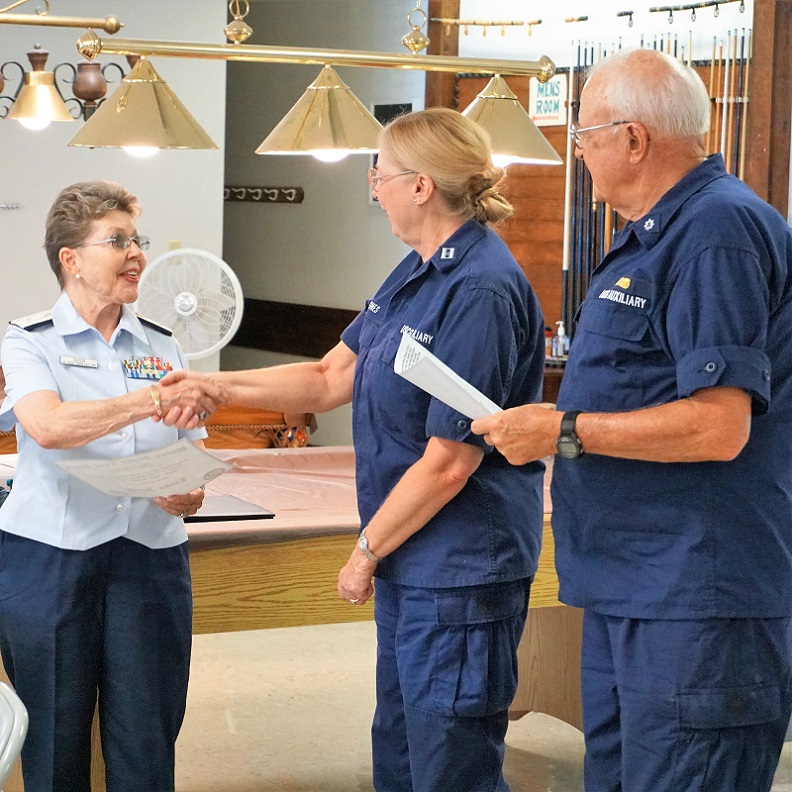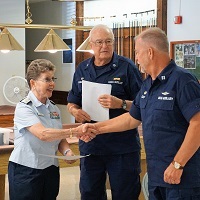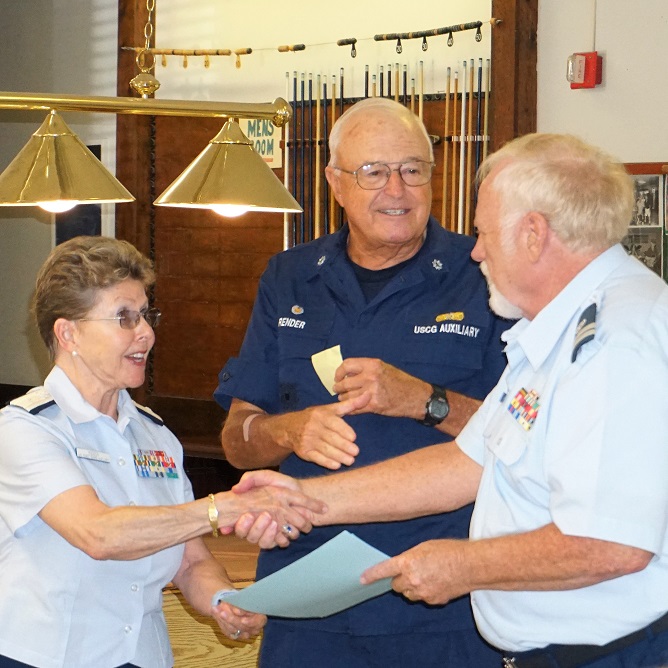 (Left to Right) Diane Berman, Auxiliary Achievement Medal for past Division Commander duties. Linda Jones, Certificate of Appreciation for her organization of the Douglas Munro Memorial Day Event and the acceptance of a Grass root Outreach Program Grant for life jackets. Richard Culp, Certificate of Appreciation for his organization of the Radio Communication Exercise. Jim Nastelle, Certificate of Appreciation for completing a high number of Paddle Craft Vessel Safety Checks.
Message From The Division 15 Commander
Today's Auxiliary is the volunteer arm of the United States Coast Guard. We are involved in non-law enforcement programs such as public education, safety patrols, radio operations, search and rescue, and marine environmental protection. We also interface with County Emergency Operation Centers and numerous other essential programs.
Division 15 works hand in hand with Coast Guard Station Yankeetown and is responsible for an area along the Gulf coast from southern Hernando County, north to Jefferson County and from Central Florida to the Gulf of Mexico. The division consists of six local flotillas involving over 220 Auxiliary members.
Our members come from a variety of backgrounds, work experiences and skills. What unites us is our willingness to share our knowledge, an opportunity to serve, and for the self satisfaction we receive giving back to the community in which we live.

Andy Render, Commander, Division 15