Welcome to the Division 12, District 7 Web Site
Arthur Ravenel Jr. Bridge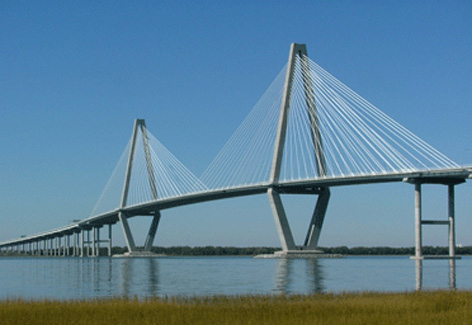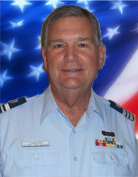 | | |
| --- | --- |
| Division Commander | Joe Livingston |
Who We Are
The U.S. Coast Guard Auxiliary operates in any mission as directed by the Commandant of the U.S. Coast Guard or Secretary of Homeland Security. The Coast Guard Auxiliary is an integral part of that philosophy and the Coast Guard Forces. The organization was established by Congress in 1939 under title 14, §§ 23 of the U.S. Code.
The Auxiliary operates and participates in:
Safety and Security Patrols
Search and Rescue
Mass Causality or Disasters
Pollution Response & Patrols
Homeland Security
Recreational Boating Safety
Commercial Fishing and Vessel Exams
Platforms for Boarding Parties
Recruit for all service in the Coast Guard

We conduct safety patrols on local waterways, assist the Coast Guard with homeland security duties, teach boating safety classes, conduct free vessel safety checks for the public, as well as many other activities. The Auxiliary has members in all 50 states, Puerto Rico, the Virgin Islands, American Samoa, and Guam.
We invite you to explore our site and learn more about who we are and what we do to be "Semper Paratus" (Always Ready).
Our Mission
The primary mission of the U. S. Coast Guard Auxiliary is Recreational Boating Safety. We also have the mission of contributing to the safety and security of our citizens, ports, waterways, and coastal regions, as authorized by the Commandant of the United States Coast Guard. We will support the overall mission by improving the quality and delivery methods of our educational products. We will work with other like-minded organizations to increase awareness of safety on the water
National Strategic Plan
The U.S. Coast Guard Auxiliary's goals and strategies are to ensure the public has a safe, secure, and enjoyable recreational boating experience by implementing programs that minimize the loss of life, personal injury, and property damage while cooperating with environmental and national security efforts.
Please check the links found on this web site for more information and/or contact one of the Flotillas in your area through the Flotilla Finder (http://www.cgaux.org/units.php).