Flotilla 10-1 What's New!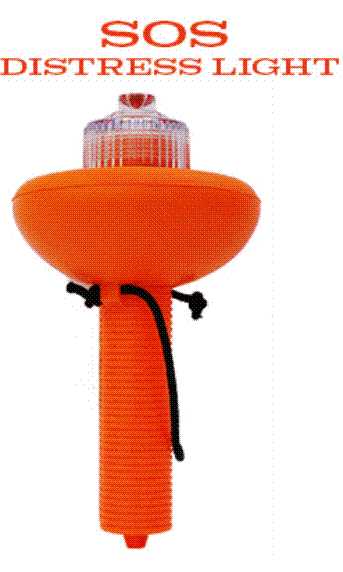 Sirius Signal company has produced a non-pyrotechnic device that can replace the night time requirement to carry flares. The SOS Distress Light (A-1001) is approved by Auxiliary National Response Department and District 7 OTO for use on operational facilities (OPFAC).
Reference: Coast Guard Compliant number 46CFR 161.013
The SOS Distress Light can replace flares for night time requirements, however you will have to carry a day emergency flag to satisfy the day requirement for our OPFACs. Included with the Sirius Signal SOS light purchase is a day emergency flag. (Amazon prices the light at $99.00)
This is not a product endorsement. It is an option for your consideration instead of using flares.
_____________________________________________________________________________
January Change of Watch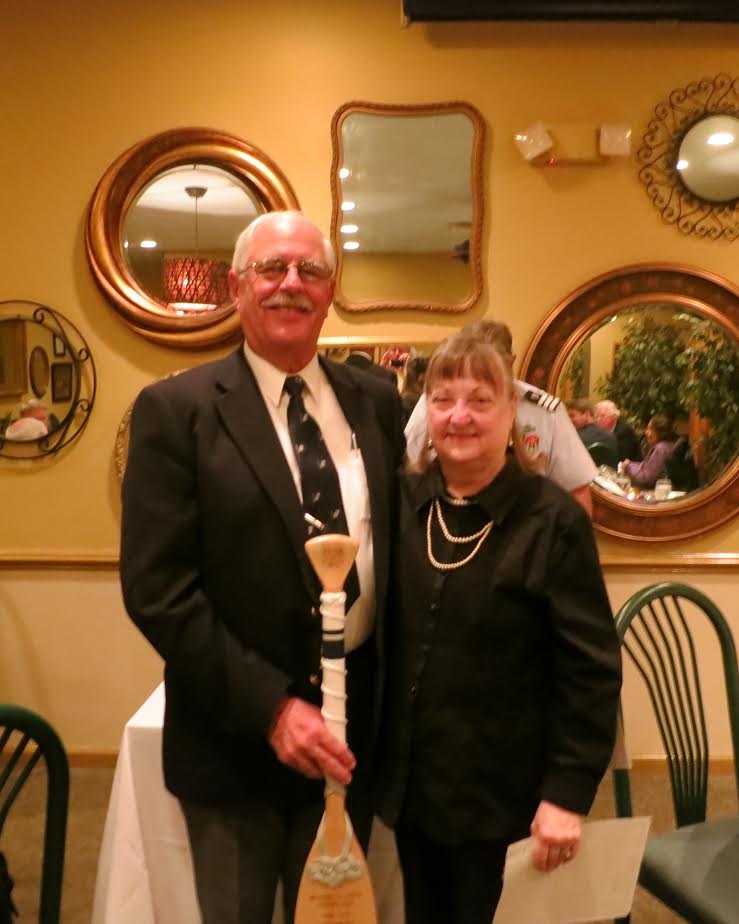 Bob & Lydie Crewdson with retirement paddle.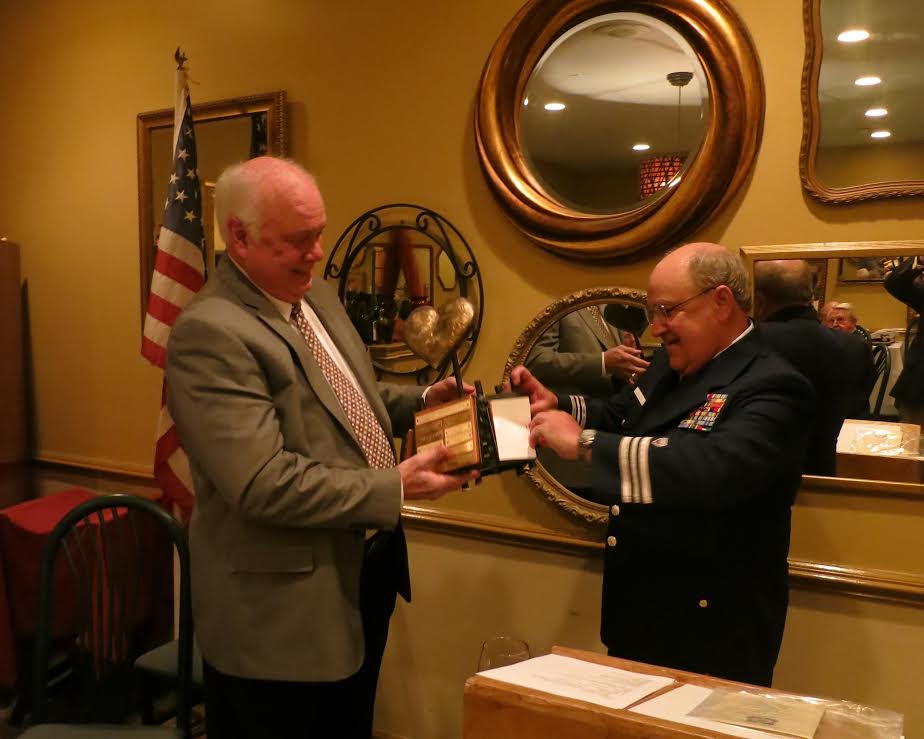 Norm Campbell receiving Hart Award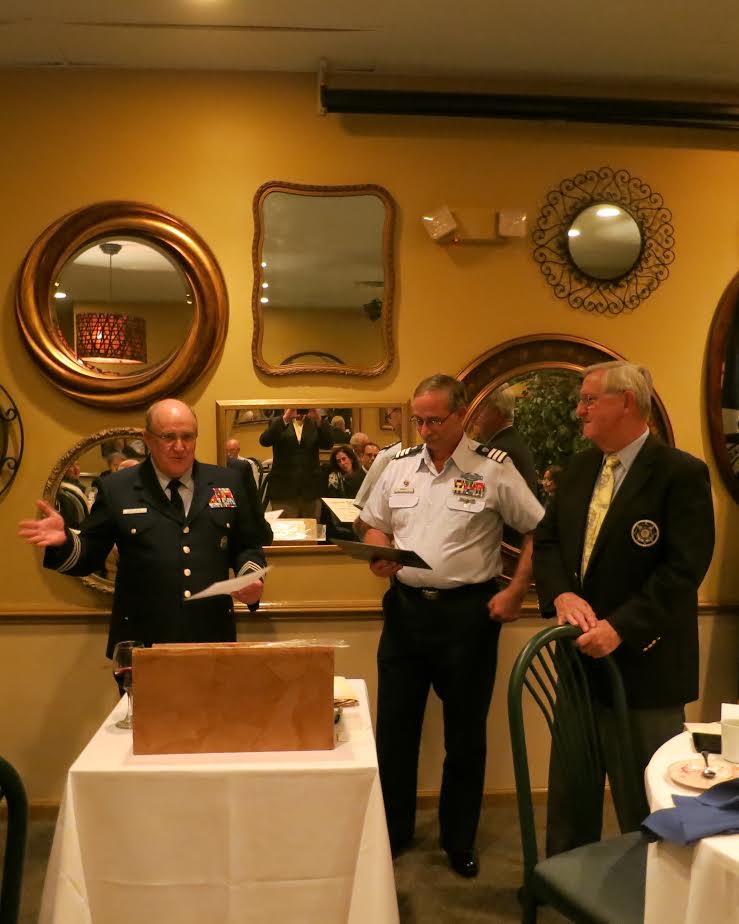 Jim Landis receiving Certificate of Appreciation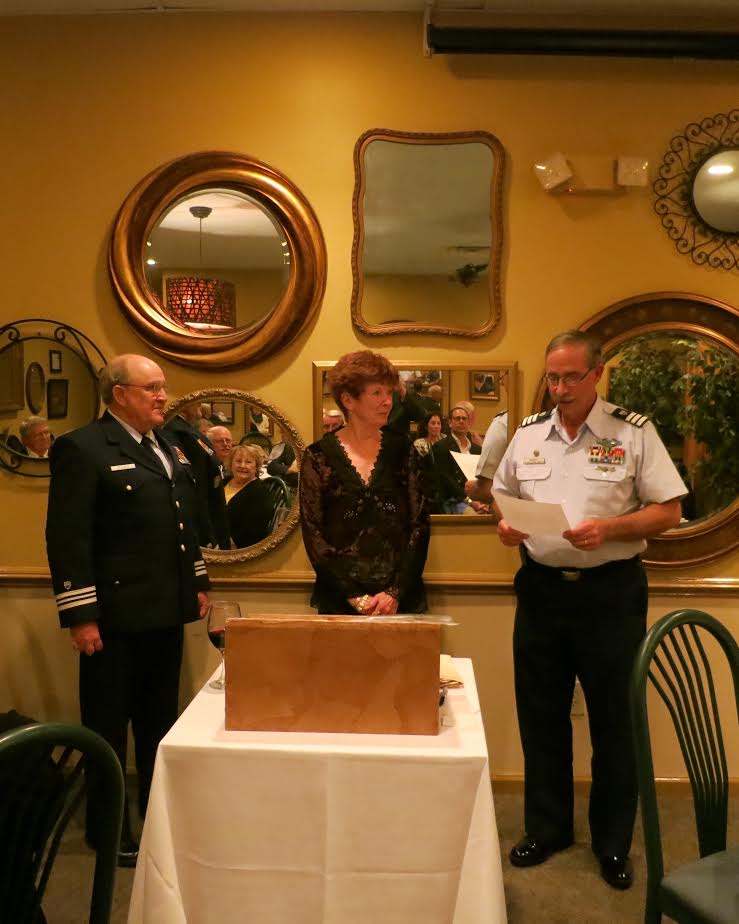 Marilyn Oesterling receiving ACLOC (Aux Commandant's Letter of Commendation)
All photos by: Steve Kendrick
=====================
NEW VESSEL SAFETY CHECK MANUAL
http://vdept.cgaux.org/pdf-files/New%20VSC%20Manual%20Memo%20-%20signed.pdf
AND the new Vessel Safety Check Manual
==============================
A
UXILIARY UNIFORM CHANGES
Details may be found in the ALAUX at:
http://www.uscg.mil/auxiliary/administration/mailinglist.asp.