Welcome to the Flotilla 10-1, District 7 Web Site


BEAUFORT JASPER
Flotilla 070-10-01 (10-1 for short) is a local group of men and women from Beaufort and Jasper Counties in South Carolina, 17 years and older, who train and work together to support the non-law enforcement missions of the U.S. Coast Guard. While Flotillas are the core unit of the Auxiliary, they are supported by the Division, District, and National Levels of the Auxiliary. (We are designated as the 1stFlotilla, in 10thDivision, of the 7th District.) Service opportunities abound for anyone wishing to become involved.
We invite you to join us at one of our monthly meetings. We meet 2nd Wednesday each month.
Social time at 1830.
Meeting begins at 1900.

Our meetings are held at Beaufort-Jasper Water and Sewer Authority Community Room . (Located at the intersection of Hwy 170 and Snake Road/Callawassie Drive in Okatie). (MAP) Call 843-705-7174, for further information.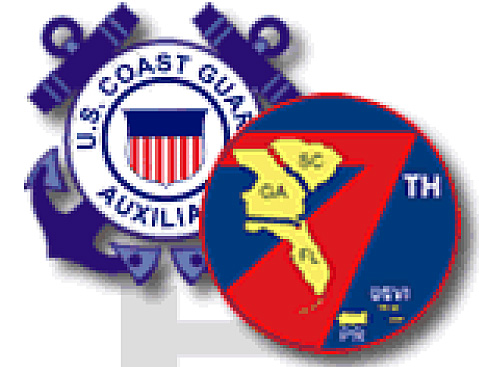 "THE GUARDIAN ETHOS"
I AM A COASTGUARDSMAN.
I SERVE THE PEOPLE OF THE UNITED STATES.
I WILL PROTECT THEM.
I WILL DEFEND THEM.
I WILL SAVE THEM.
I AM THEIR SHIELD.
FOR THEM I AM SEMPER PARATUS.
I LIVE THE COAST GUARD CORE VALUES.
I AM PROUD TO BE A COAST GUARDSMAN.
WE ARE THE UNITED STATES COAST GUARD.